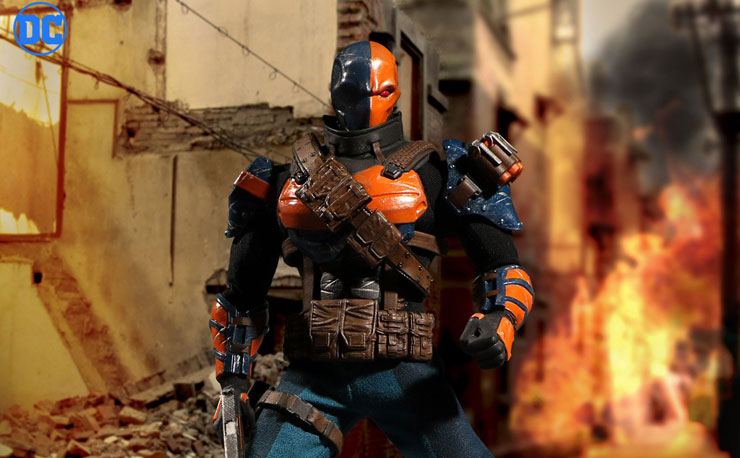 Making his way into the Mezco Toyz One:12 Collective line-up is this DC Comics Deathstroke action figure that's releasing in Summer 2017.
Capturing DC Universe's greatest assassin in 1:12 collectible style, this Deathstroke figure stands 17cm tall and features over 30 points of articulation, plus 6 interchangeable hands with multiple weapons including machine gun, hand gun, sword and sheath. The collectible figure also features 2 newly developed head portraits including a helmeted/masked portrait and an unmasked portrait, as well as a costume that includes an armored collar, shoulder pads with sculpted grenades, chest armor, abdominal plate, vambraces, cross body strap, belt, thigh holster and shin armor with ankle guards. A One:12 Collective display base with logo plus display post is also included so you can prop him up in various poses.
The Deathstroke One:12 Collective Action Figure is available for pre-order here and excepted to ship July 2017. Scroll down for a closer look at the new 1:12 scale figure from Mezco Toyz below.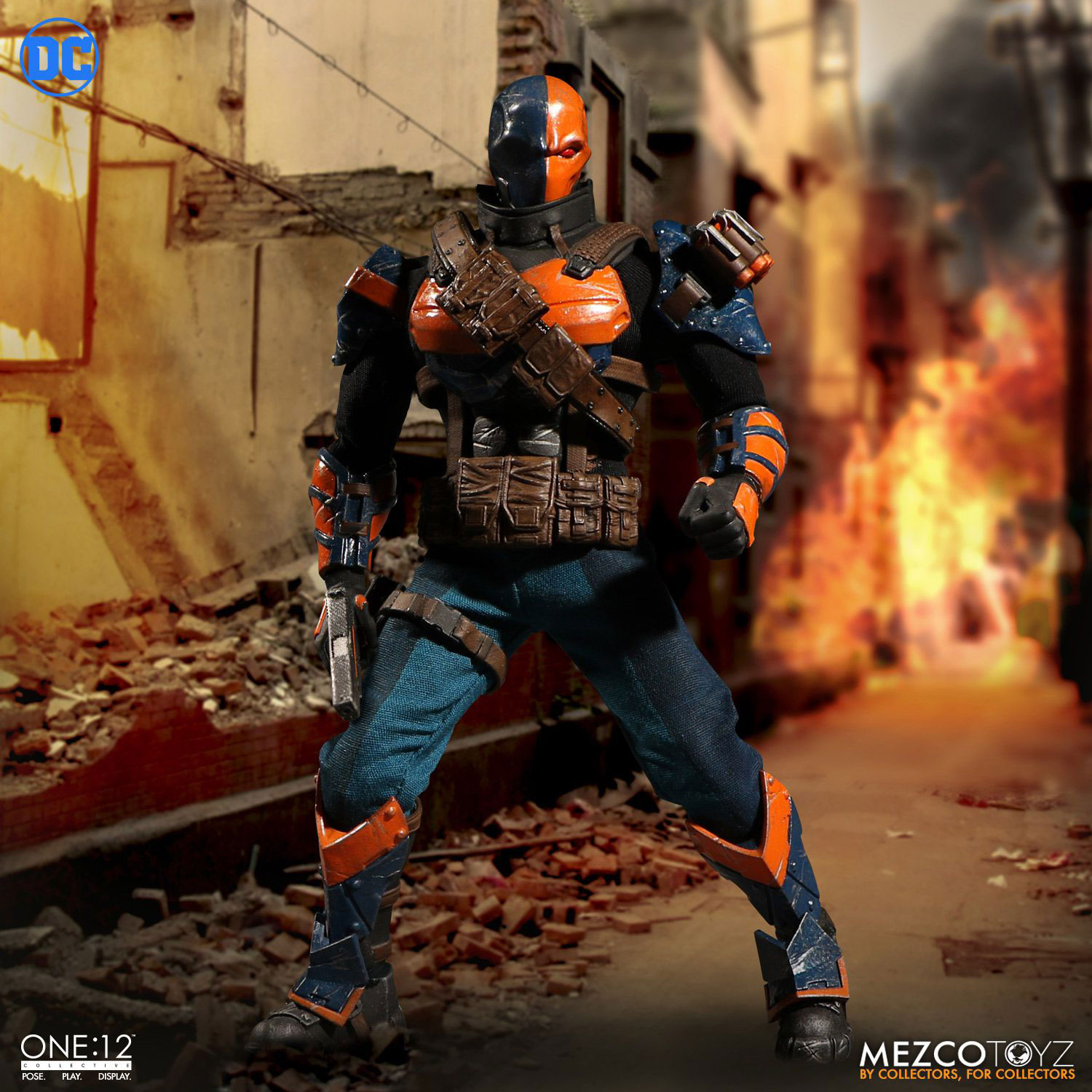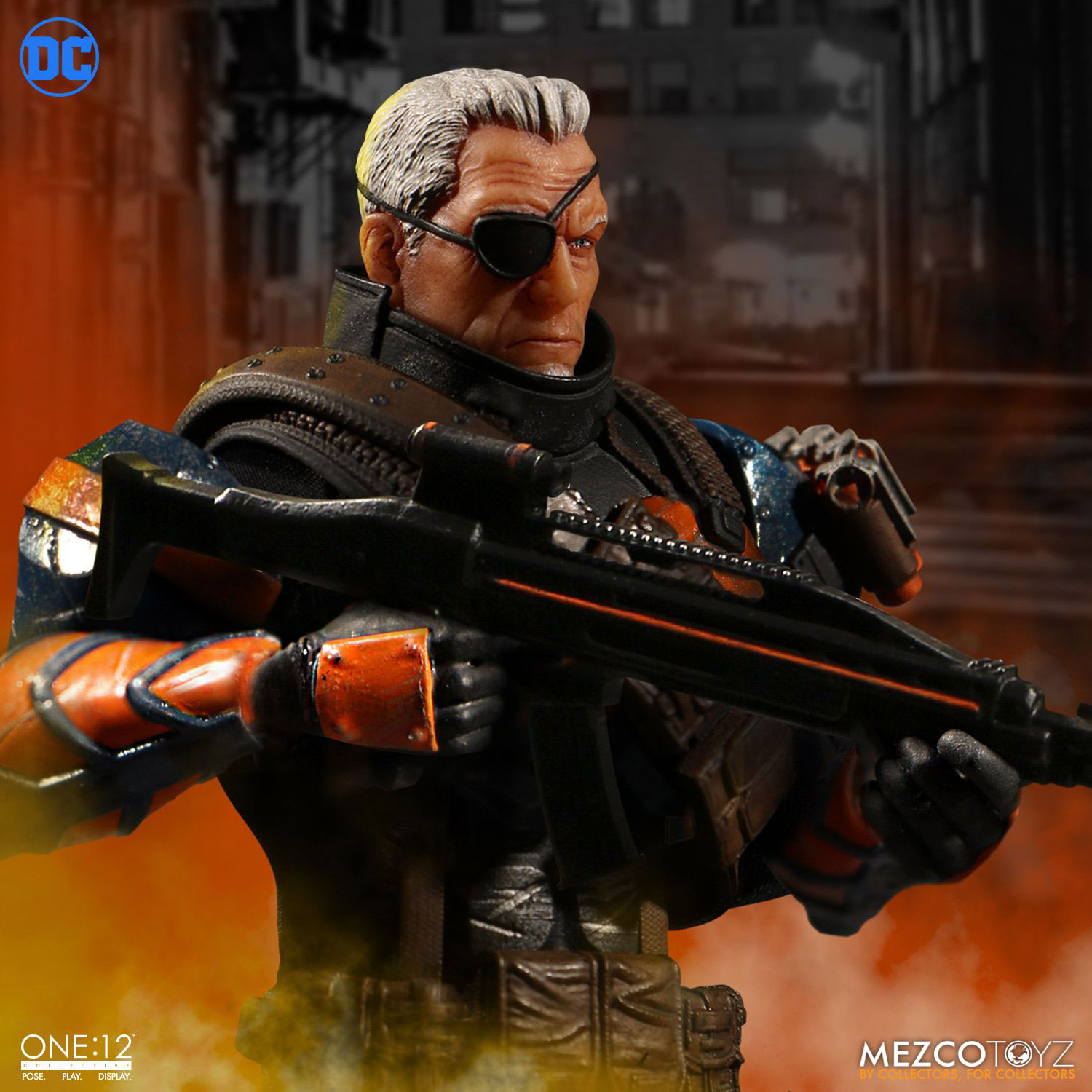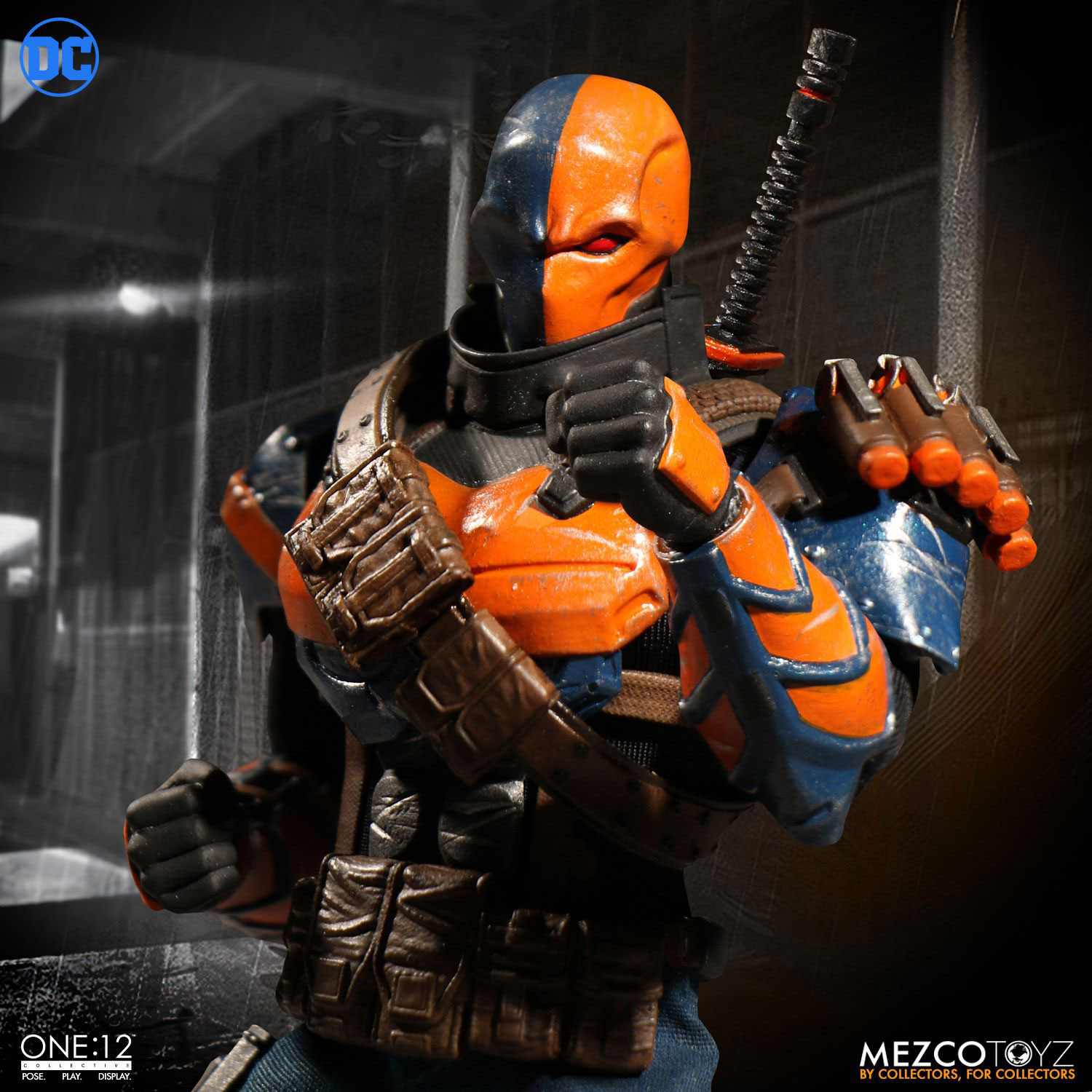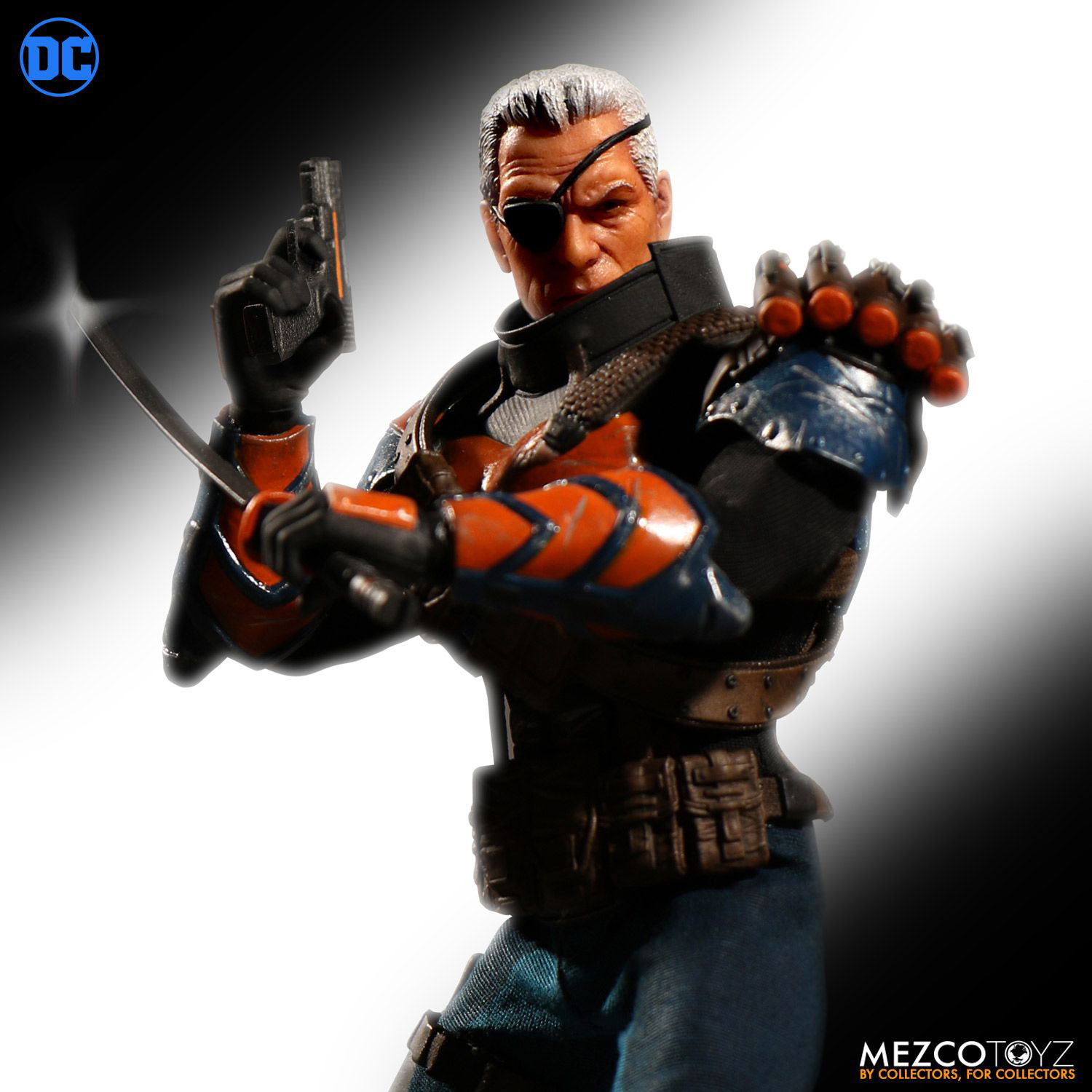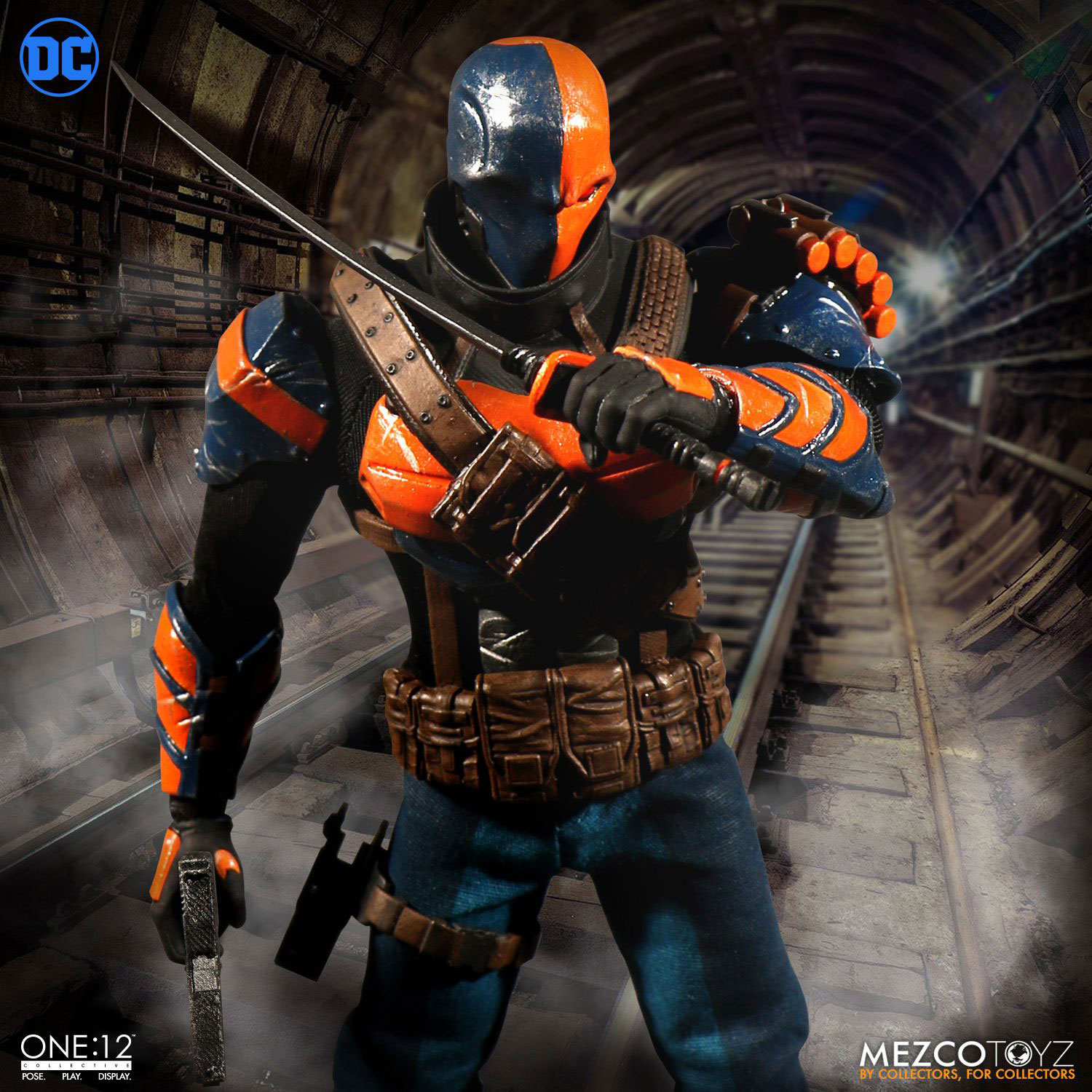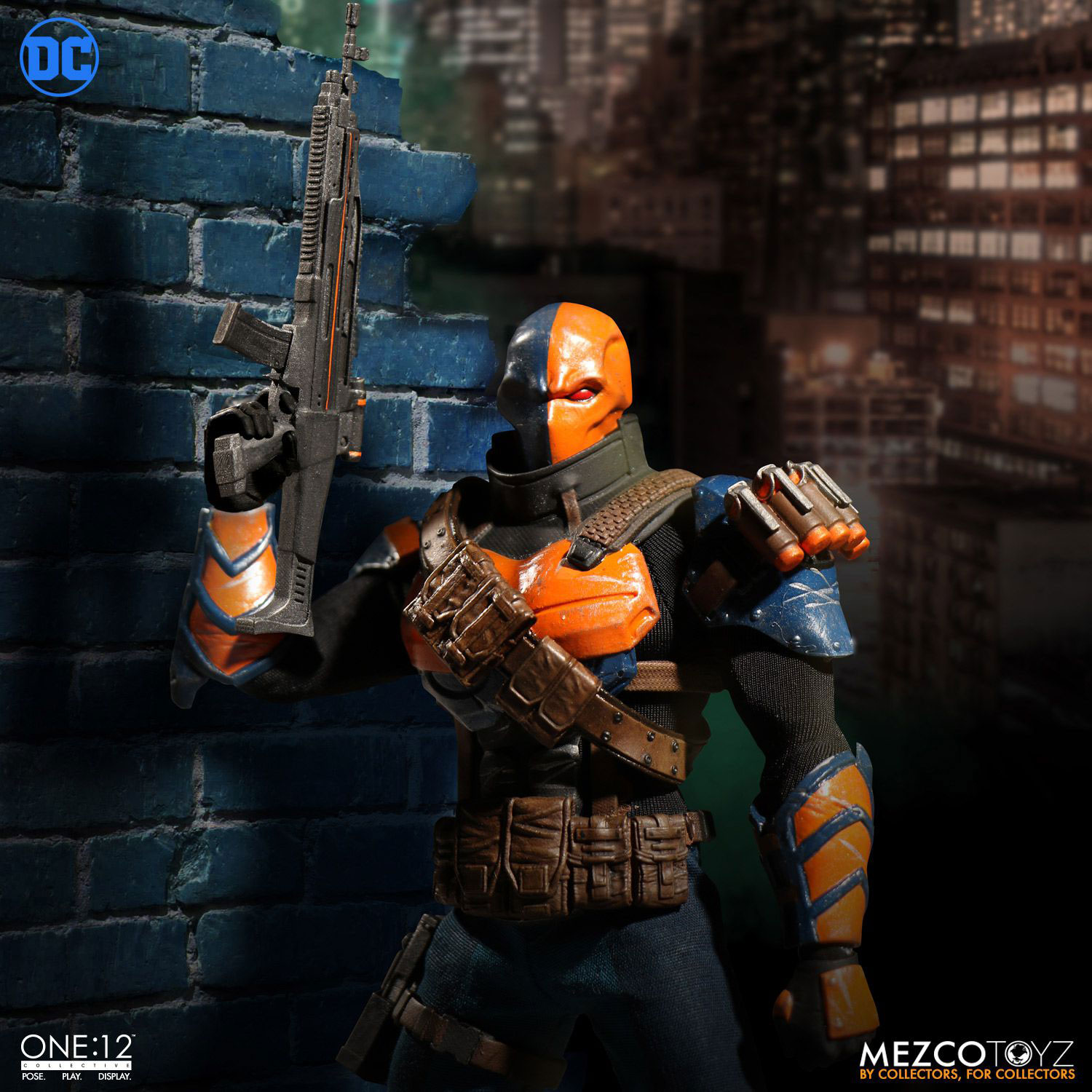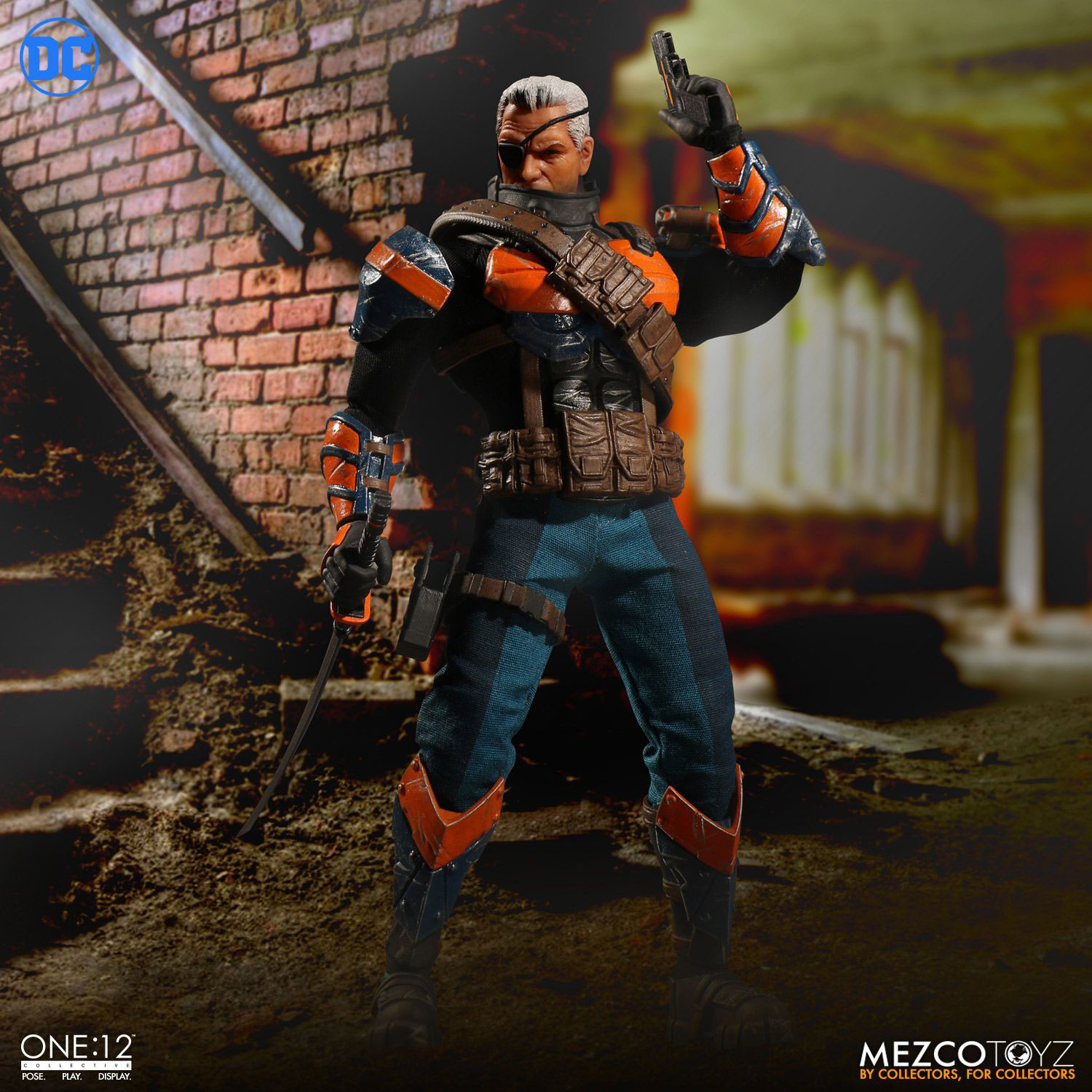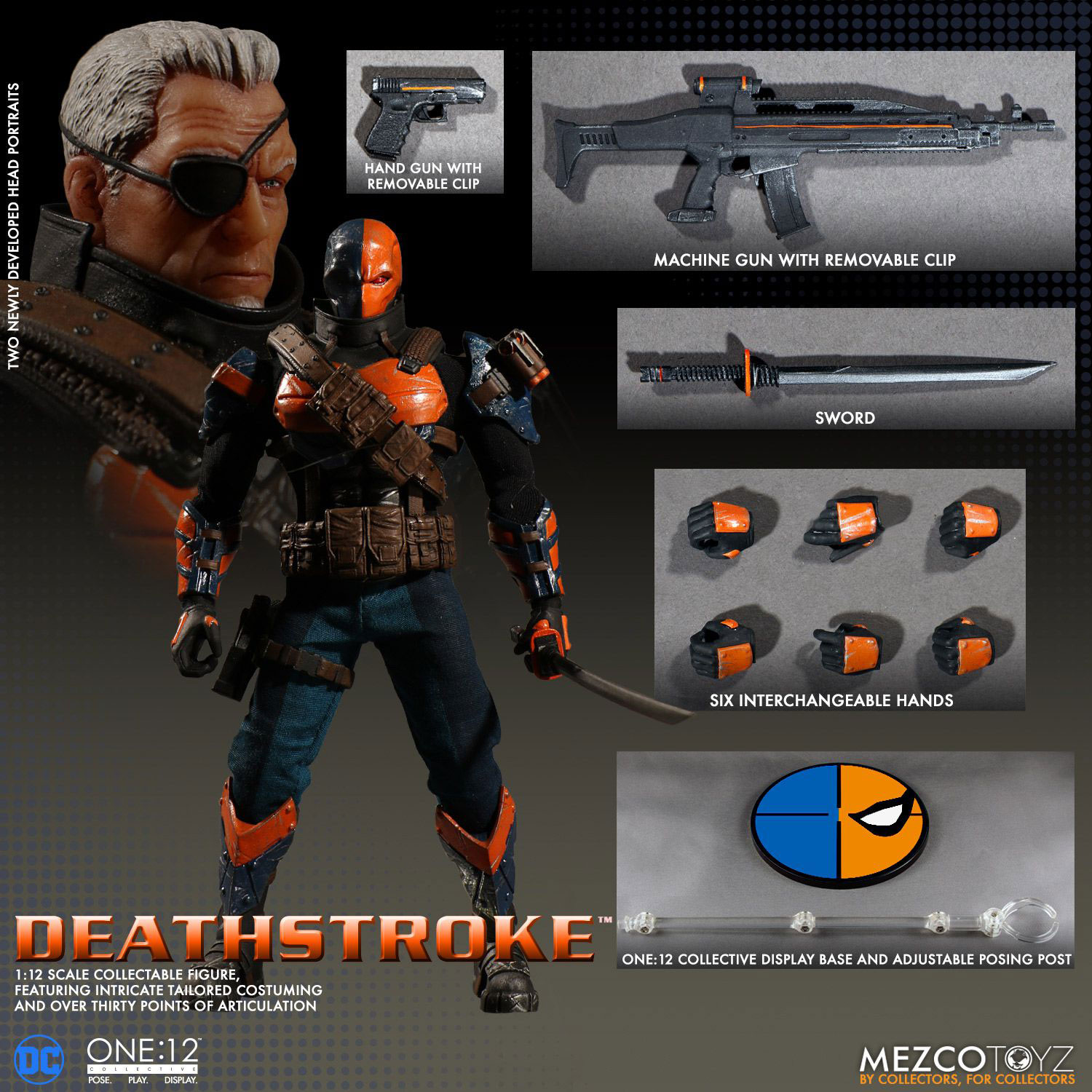 Click here to buy the Deathstroke One:12 Collective Action Figure.