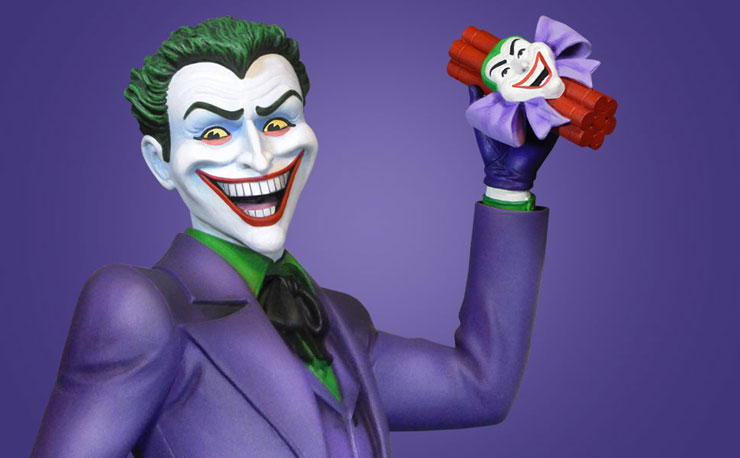 All about old school Batman comic books? Tweeterhead has you hooked up with this DC Comics Classic Joker Maquette from the Batman Classics Collection that's now available for pre-order.
Inspired by the art of Dick Sprang, this limited edition sixth scale maquette captures the Clown Prince of Crime in a classy pose, holding a few sticks of dynamite and ready to crack a few jokes. Based on The Joker's appearance in the classic 1940's and 50's comics, this cold cast porcelain maquette is the 6th release in Tweeterhead's Batman Classics Collection series which also includes, Batman, Robin, Batwoman, Egghead and The Joker 1966 Maquette.
The DC Comics Classic Joker Maquette by Tweeterhead is available for pre-order at Sideshow.com with delivery expected for January 2017 – March 2017.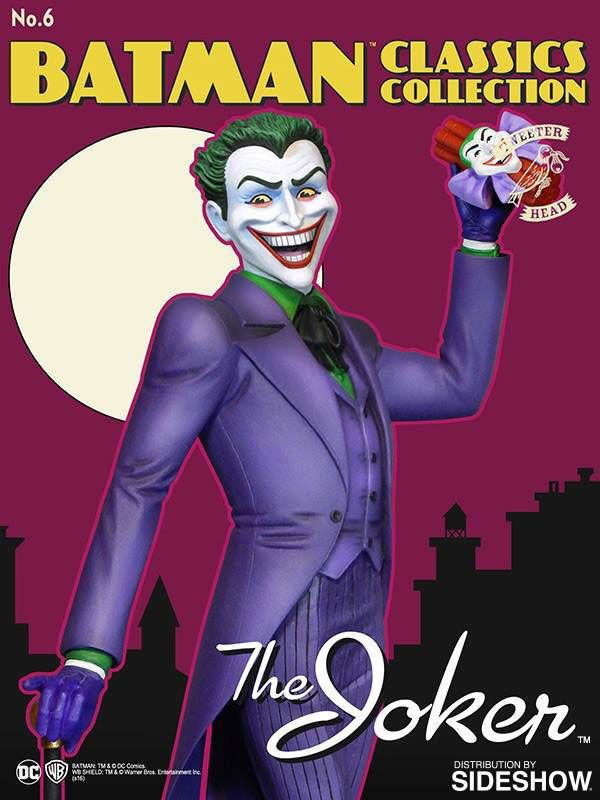 \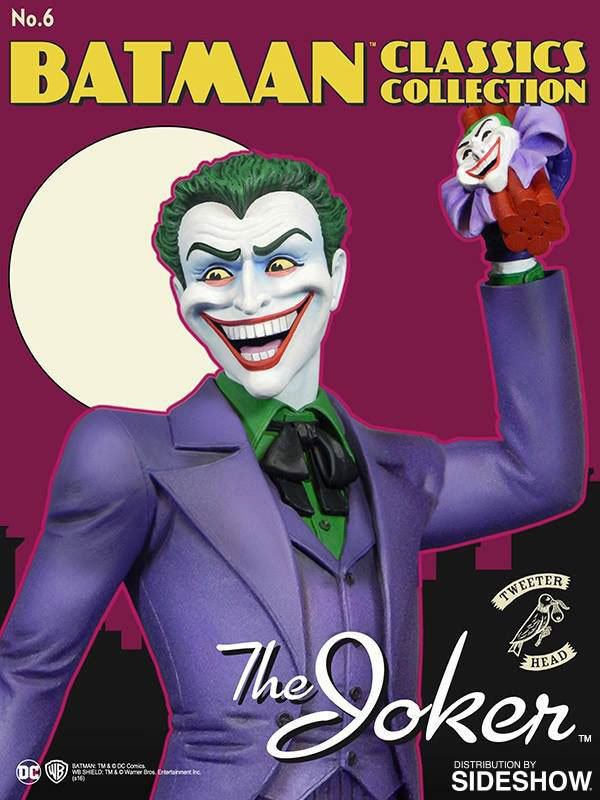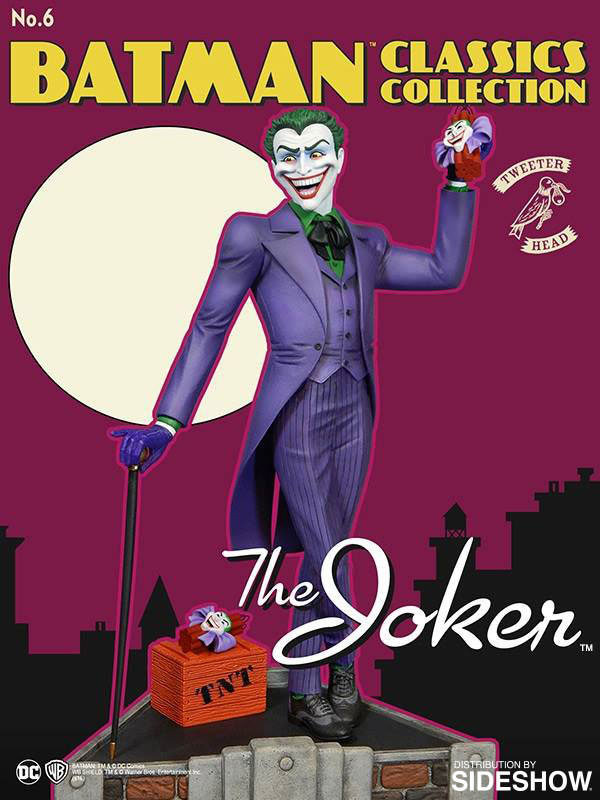 Click here to buy the Classic Joker Maquette by Tweeterhead.