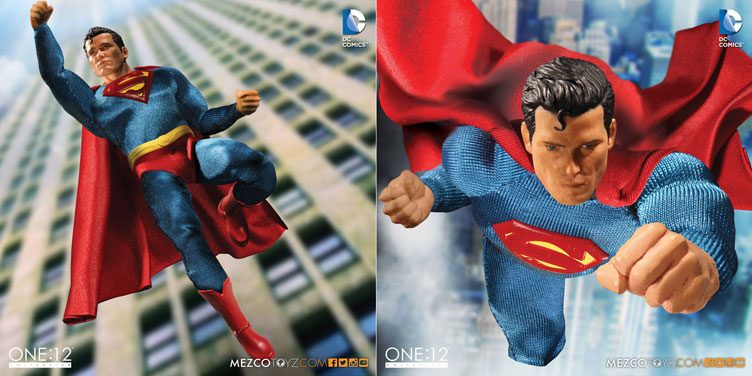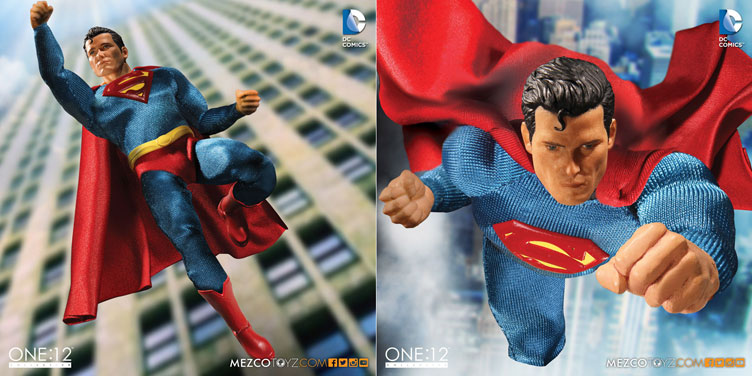 New from the Mezco Toyz ONE:12 Collective line is this Classic Superman action figure that's set to swoop into your toy collection later on this year.
Based on the original Superman with blue, red and yellow costume, cape and bulging physique, this 1:12 scale action figure features a hyper-realistic "real world" facial sculpt, fabric uniform, sculpted chest logo and belt, plus a super (pardon the pun) detailed body with over 32 points of articulation for plenty of posing power.
He even comes equipped with various props to demonstrate just how super he truly is, including 2 posable chains (to break through), ricocheting bullet effect (attaches magnetically to his chest logo), alternate flying hands so he can soar in style, a Bottled City of Kandor and a Kryptonite meteorite (not so super). Alternate portraits are also included (standard version and one with red laser beams blasting from his eyes), as well as a cape posing clip and display base with posing post.
The Classic Superman ONE:12 Collective Action Figure by Mezco Toyz is scheduled to arrive in December 2016. You can pre-order one in advance by clicking here.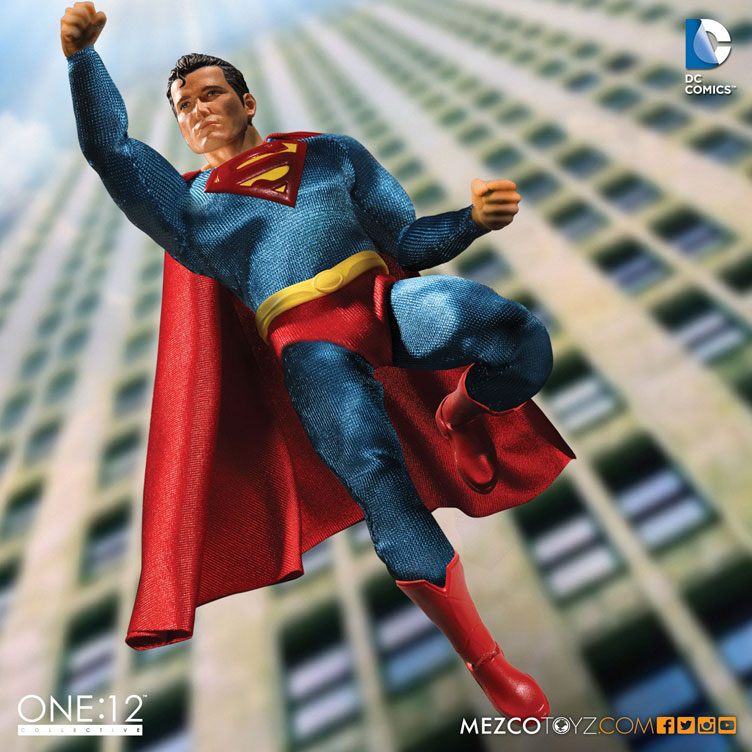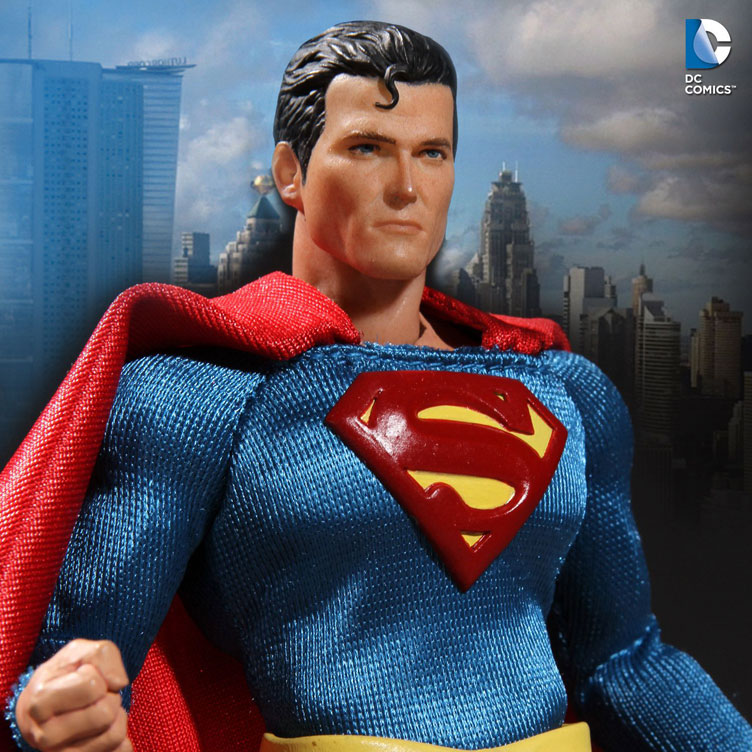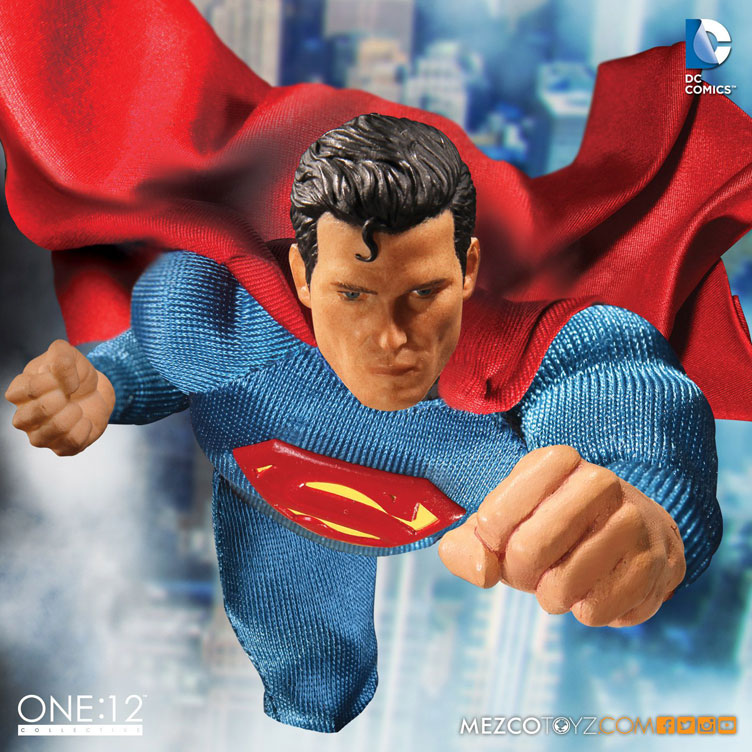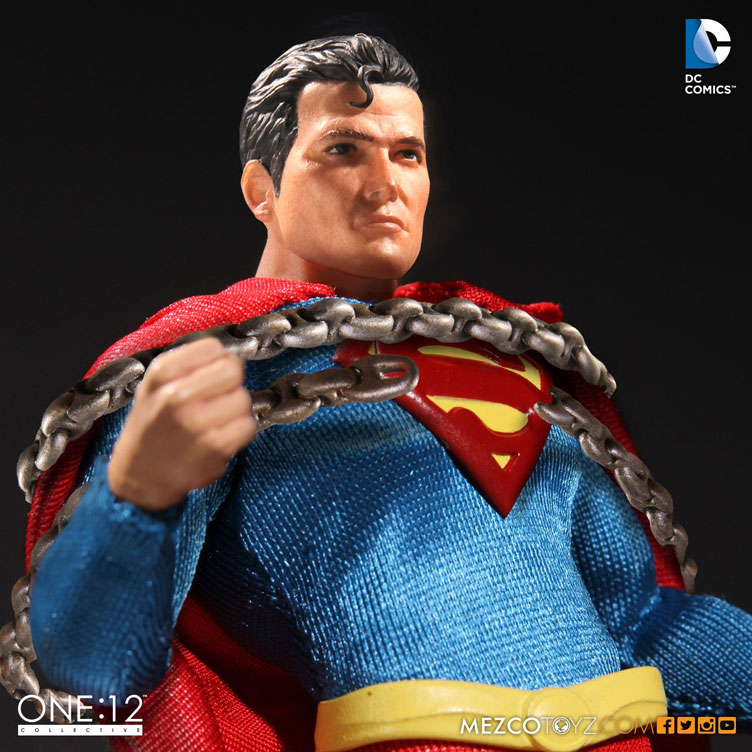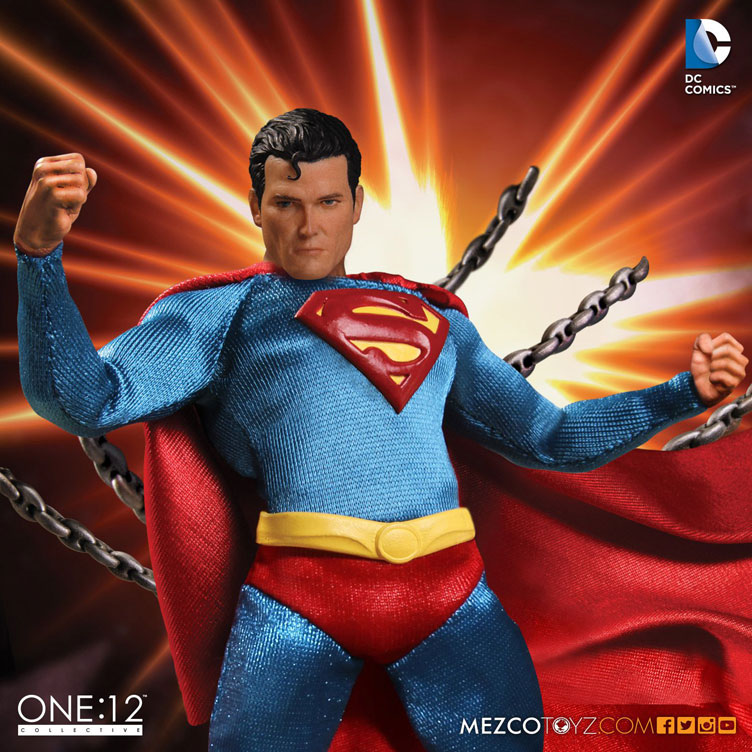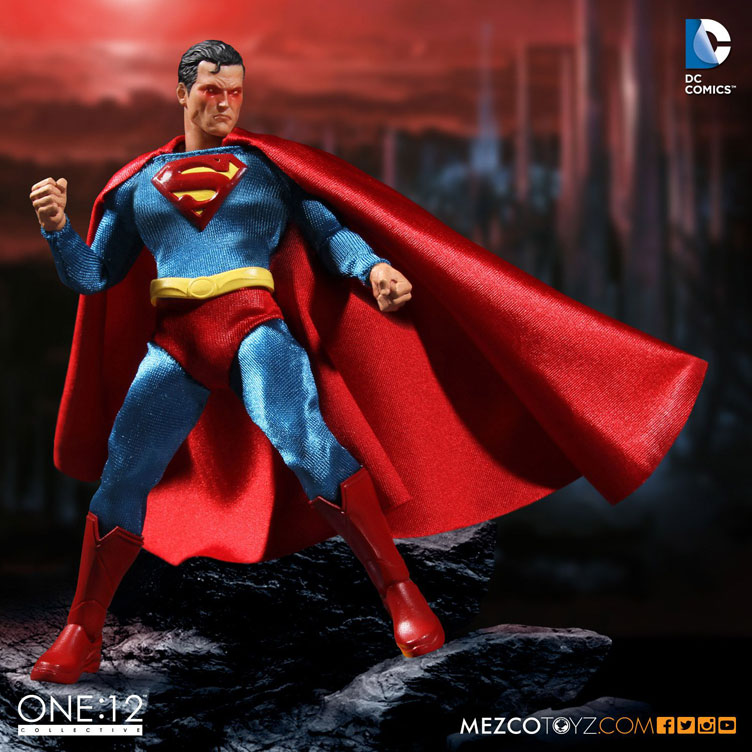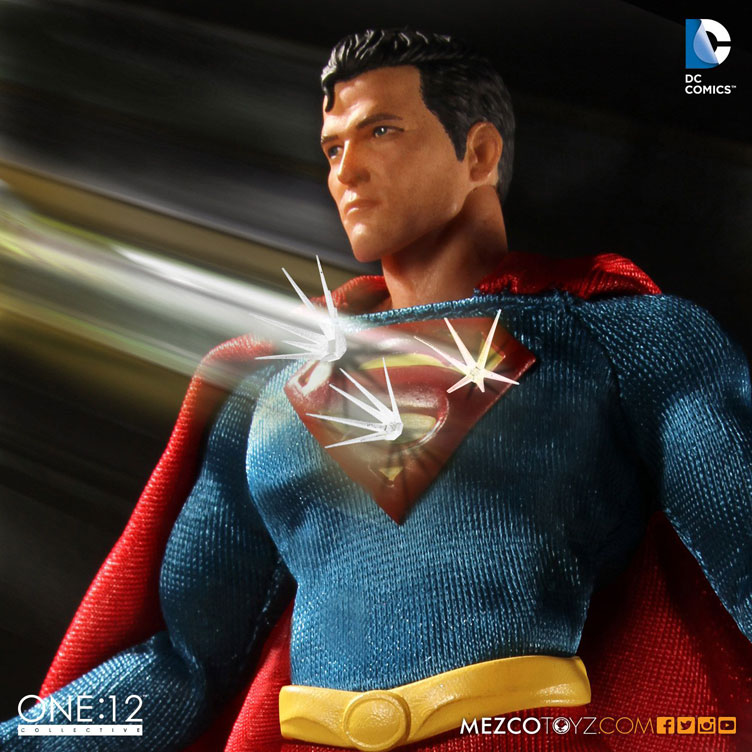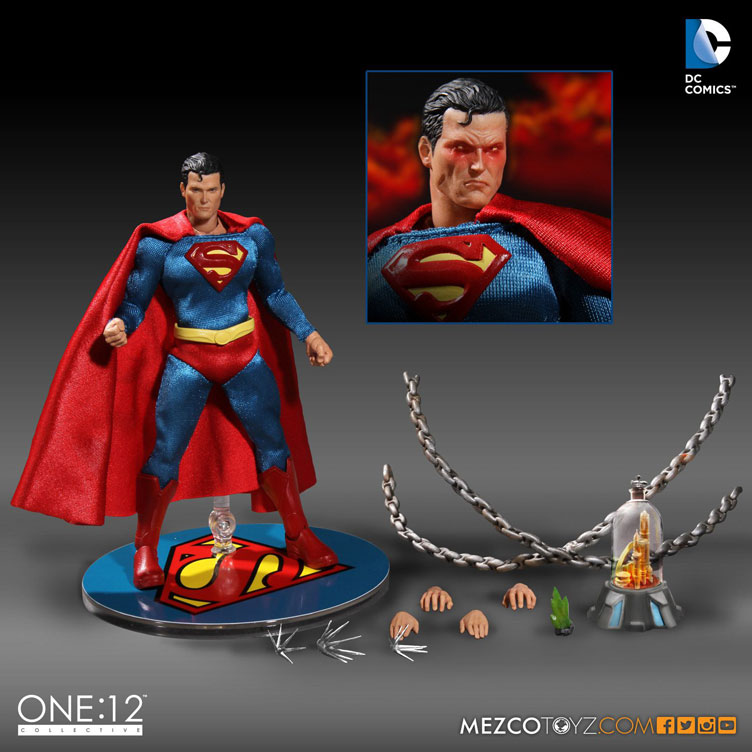 Click here to buy the Classic Superman ONE:12 Collective Action Figure.