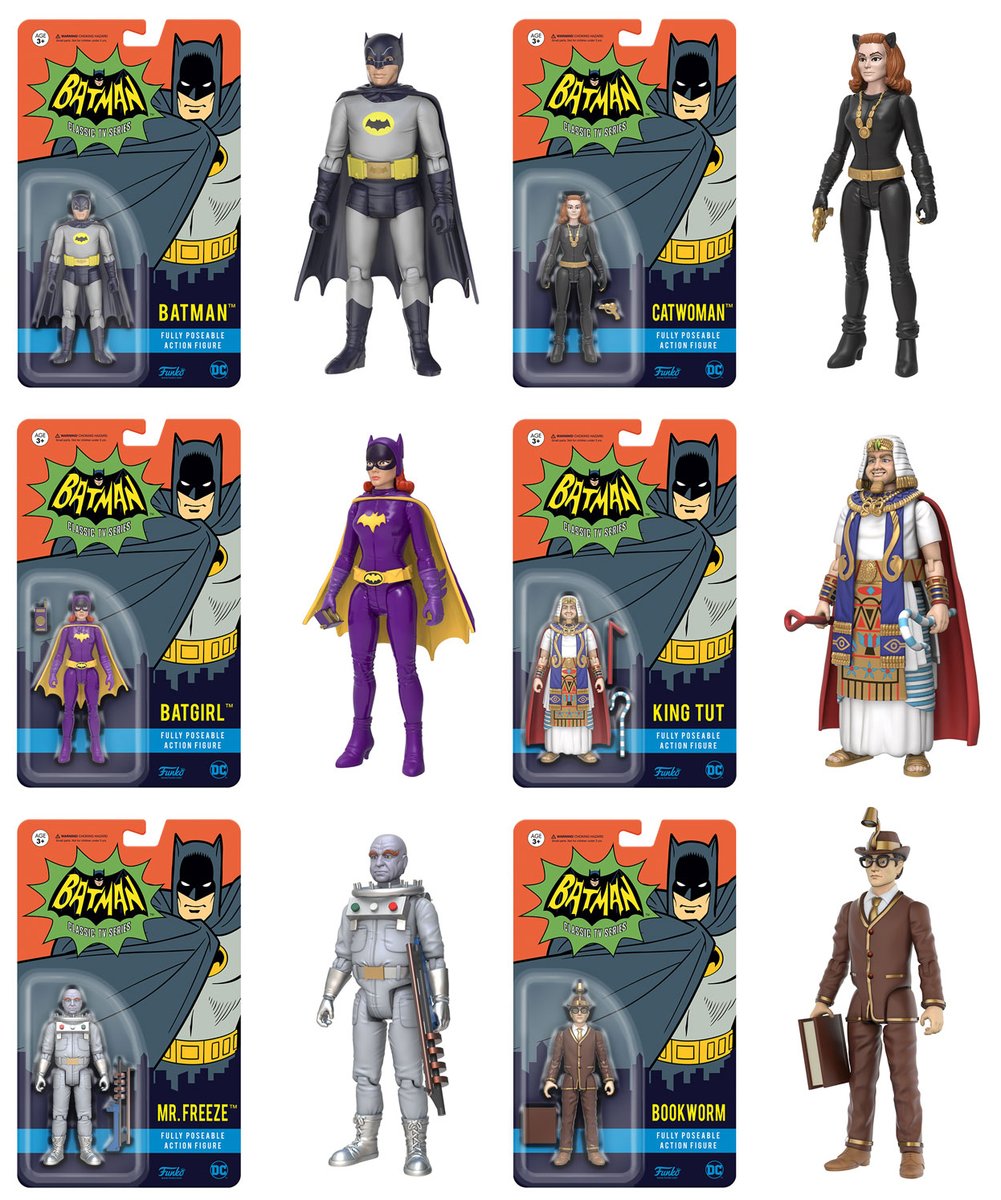 Sure, Batman fans nowadays probably don't want to remember the '60s TV show, but you can't deny the influence it had at bringing Bats into the mainstream. DC has realized this and even brought back those good old days in comic form, and now Funko continues the legacy with a new group of retro figures to join the Dynamic Duo and the Batmobile based on the classic Batman TV show.
With a lineup featuring Batman, Batgirl, Catwoman, Mr. Freeze (including a special limited variant edition), King Tut, and Bookworm, these vintage style action figures stand at about 3 ¾" tall and feature 9 points of articulation each. And to add to the retro coolness, they come in a throwback blister card featuring art based on the show.
Coming in July of this year, click on each of your favorites below to pre-order now and spend the rest of the day with that show's amazing theme song stuck on heavy rotation in your head.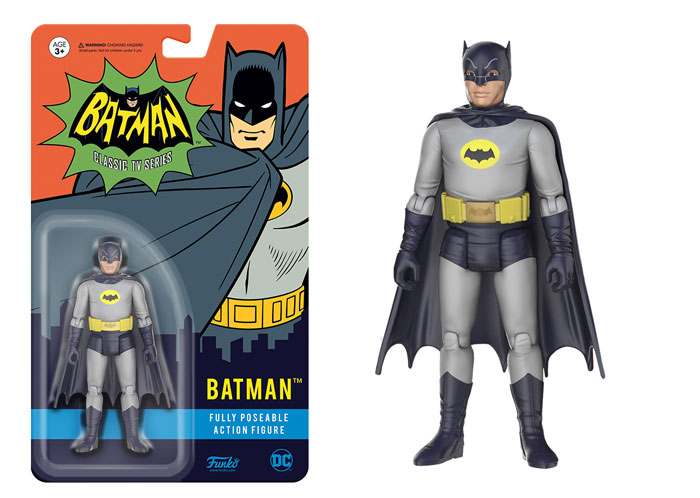 Batman 1966 Action Figure – BUY NOW
---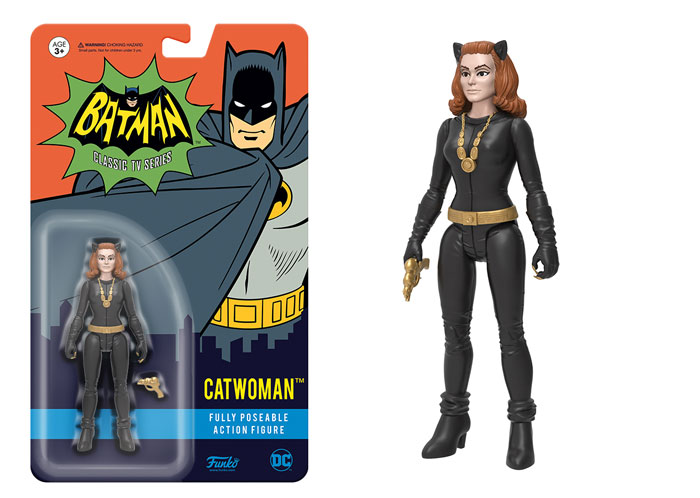 Batman 1966 Catwoman Action Figure – BUY NOW
---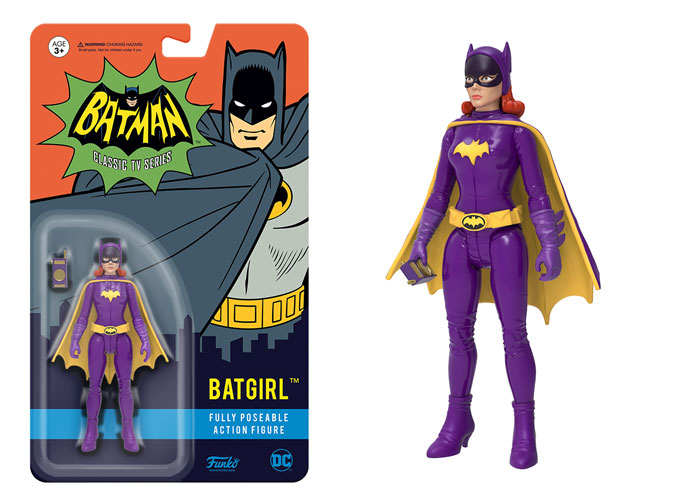 Batman 1966 Batgirl Action Figure – BUY NOW
---
Batman 1966 King Tut Action Figure – BUY NOW
---
Batman 1966 Bookworm Action Figure – BUY NOW
---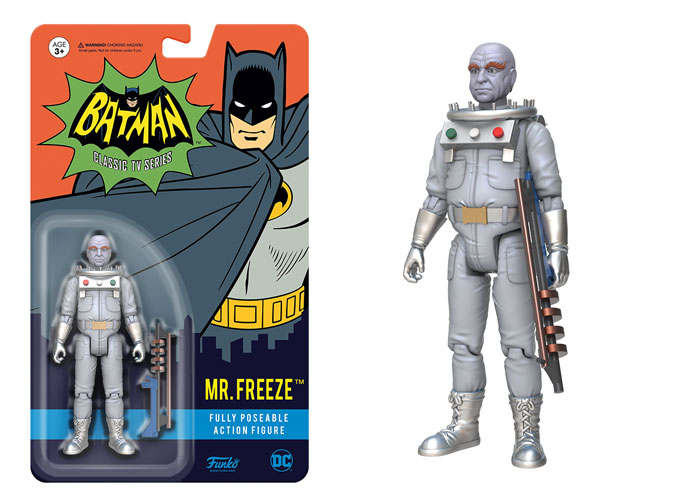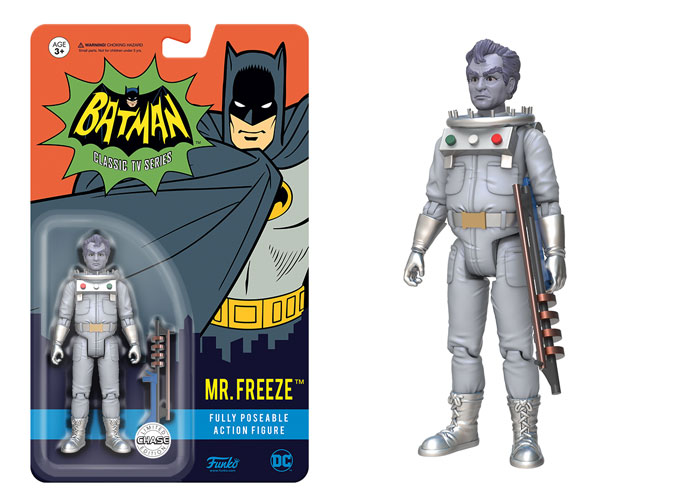 Batman 1966 Mr. Freeze Action Figure – BUY NOW