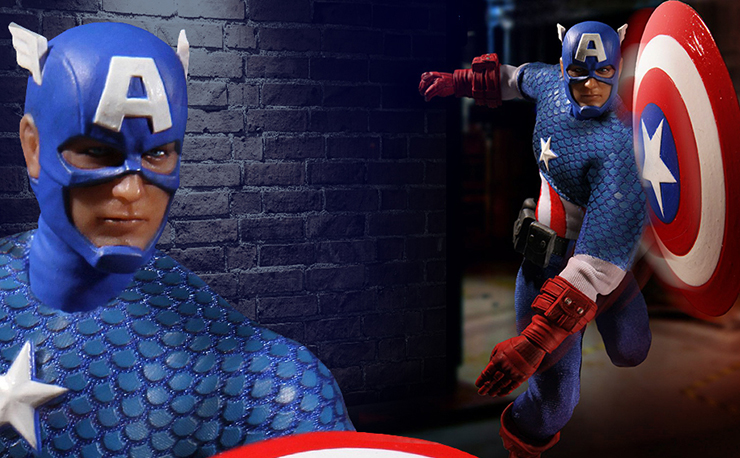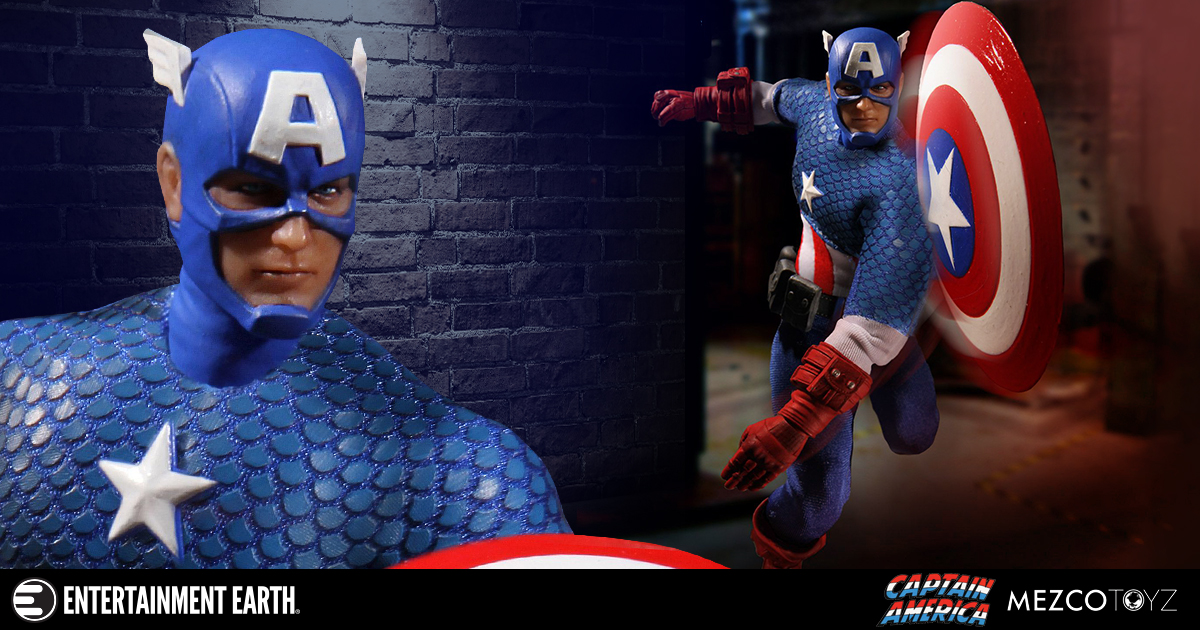 No matter what Steve Rogers is currently going through in Marvel's Secret Empire story, he'll always be Captain America to us. While many men have donned the suit during the course of the character's existence, Rogers has and always been the definitive Cap, and now Mezco Toyz is givings fans reason to celebrate Memorial Day with the release of their excellent tribute to the classic version of Captain America.
Featuring over 32 articulation points and coming with an incredibly detailed fabric costume plus loads of accessories, this 1:12 scale figure is one of the most packed action figures we've seen in a long time. Accessories include several swappable hands, a shield and harness with magnetic attachments, knife, grenade set, pouch plus canteen and, finally, a display base for countless posing options. Quite possibly the coolest part? Cap even comes packaged in a metal container tin that's shaped like a shield and features a lenticular transformation chamber. Originally a 2016 Con Exclusive, this Deluxe Version Captain America One:12 Collective Figure is making its way to Entertainment Earth this summer,
Coming in June, you can pre-order it now over at Entertainment Earth for just $110, which is a steal considering everything that it comes with.