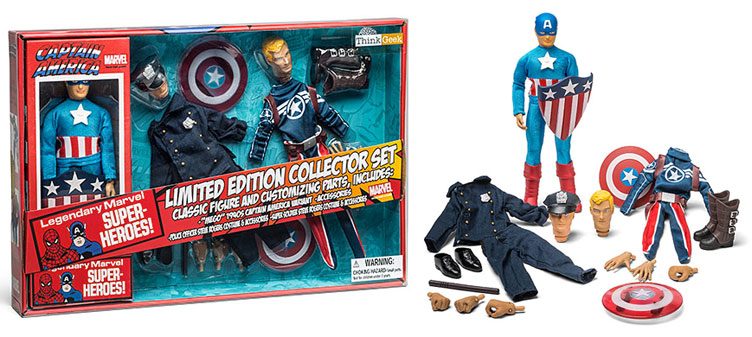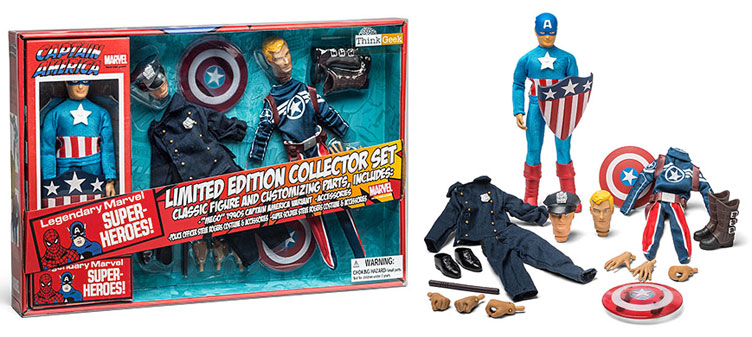 Marvel is taking it back (waaaayyy back) to 1940 with this ThinkGeek Exclusive Captain America Mego Style Retro 1940s Action Figure Set.
Styled just like those awesome Mego figures from the 70's, this 1:9 scale Captain America collectible figure comes with three different costumes so you can switch between Police Officer Steve Rogers, Super Soldier Steve Rogers or 1940s Captain America in his original costume with shield. The 8″ tall figure also comes equipped with three different heads, three different shields and interchangeable hands.
The set is limited to 2000 in total and available exclusively at ThinkGeek.com.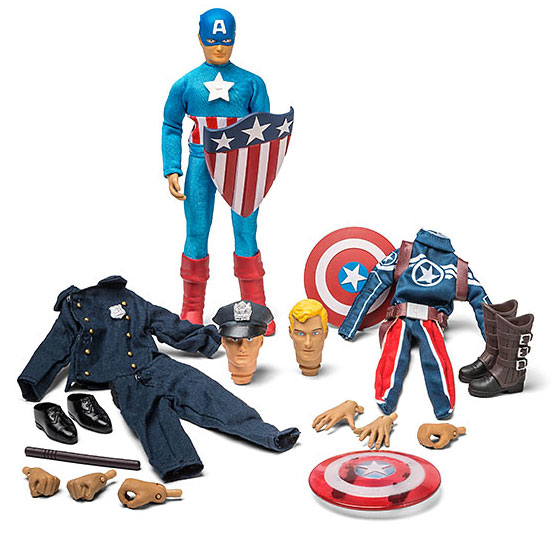 Click here to buy the Captain America Retro Figure Set at ThinkGeek.com.