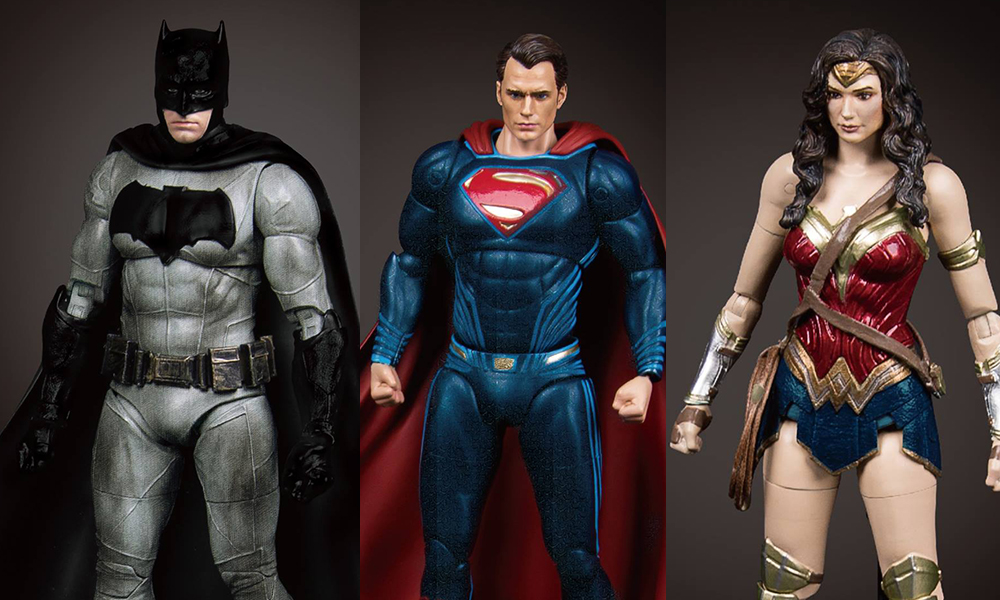 While the movie might not have lived up to all the hype, the Batman V. Superman: Dawn of Justice collectibles have more than made up for it. Even a year after its release, the statues and action figures just keep coming and with interest in Wonder Woman at an all-time high, we couldn't be happier. Beast Kingdom are the latest brand to add their look to the three main characters in the film with the release of these new DAH figures.
Standing at 8" tall, these DAH (Dynamic Action Heroes) action figures of Superman, Batman, an armored Batman, and Wonder Woman all feature over 30 points of articulation, highly detailed paint jobs and a host of accessories. The Batman figure comes with a grapple gun, Batarangs and 4 interchangeable hands to hold all his wonderful toys, and the armored version of the Bat comes with a grenade launcher instead of a grapple gun. Superman is packaged with a Kryptonite spear (which is significant if you saw the film) and 3 interchangeable hands. For her part, Wonder Woman comes with the Sword of Athena, shield, and 3 sets of swappable hands.
Each figure comes with a pre-order exclusive accessory (Wonder Woman comes with her Lasso of Truth, Batman comes with a grenade launcher, Armored Batman comes with the grapple gun, and Superman has an interchangeable head) and all 4 will be available sometime later this year. Make sure to stay tuned to AFD for all the details on how to pre-order as they become available.
Update: All 4 Batman V Superman DAH Series Action Figures by Beast Kingdom are available for pre-order now at Entertainment Earth through the buy links below.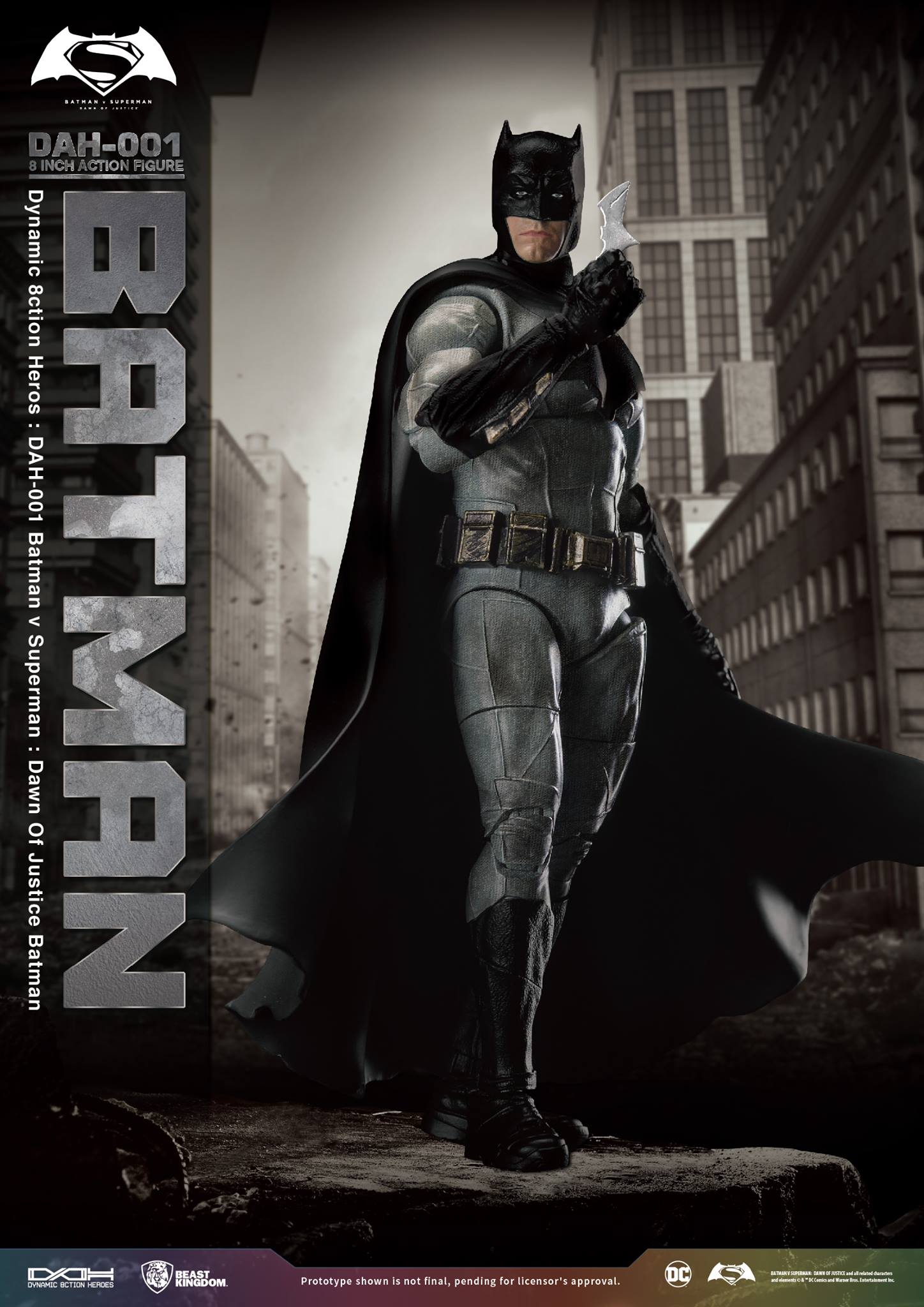 \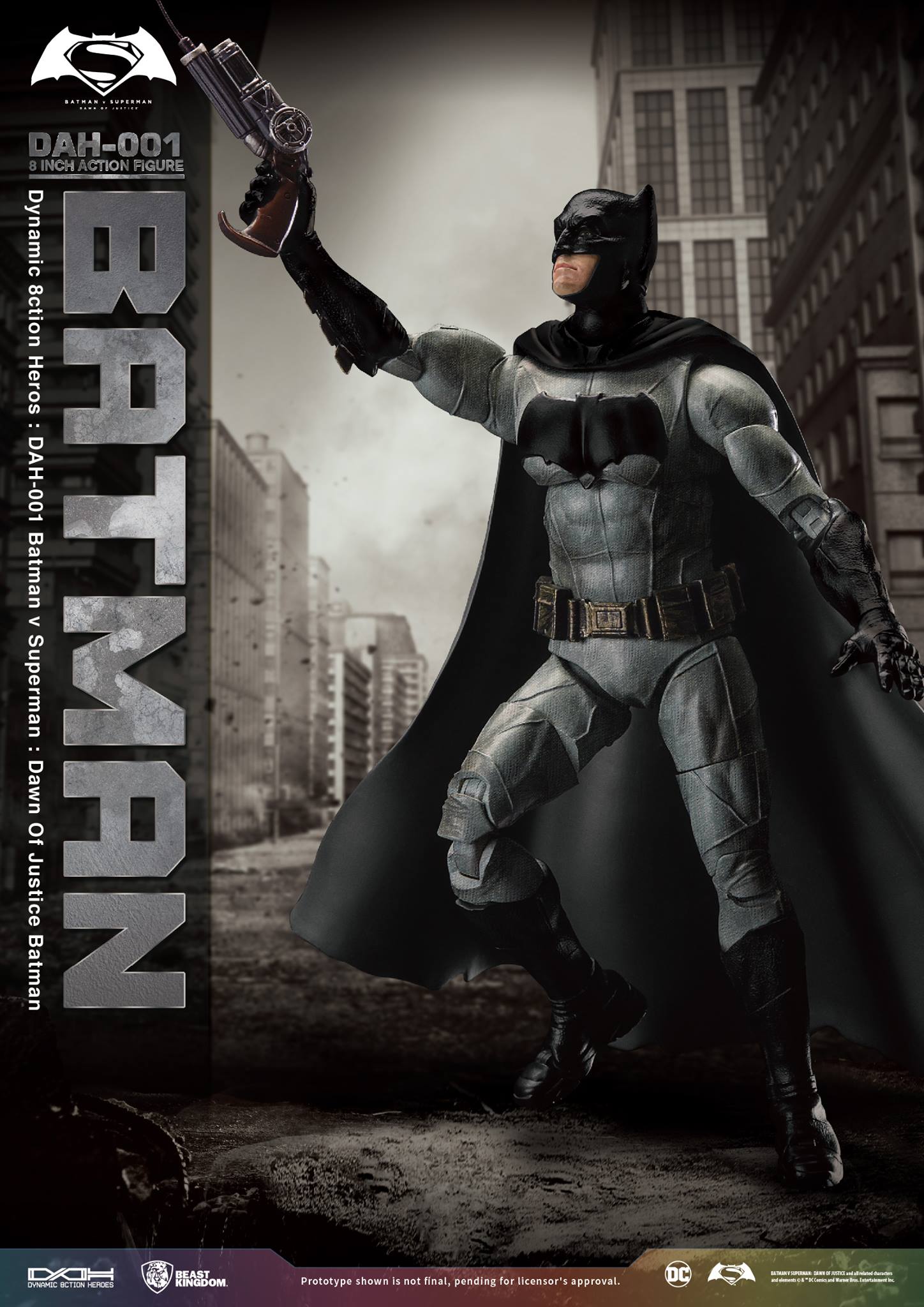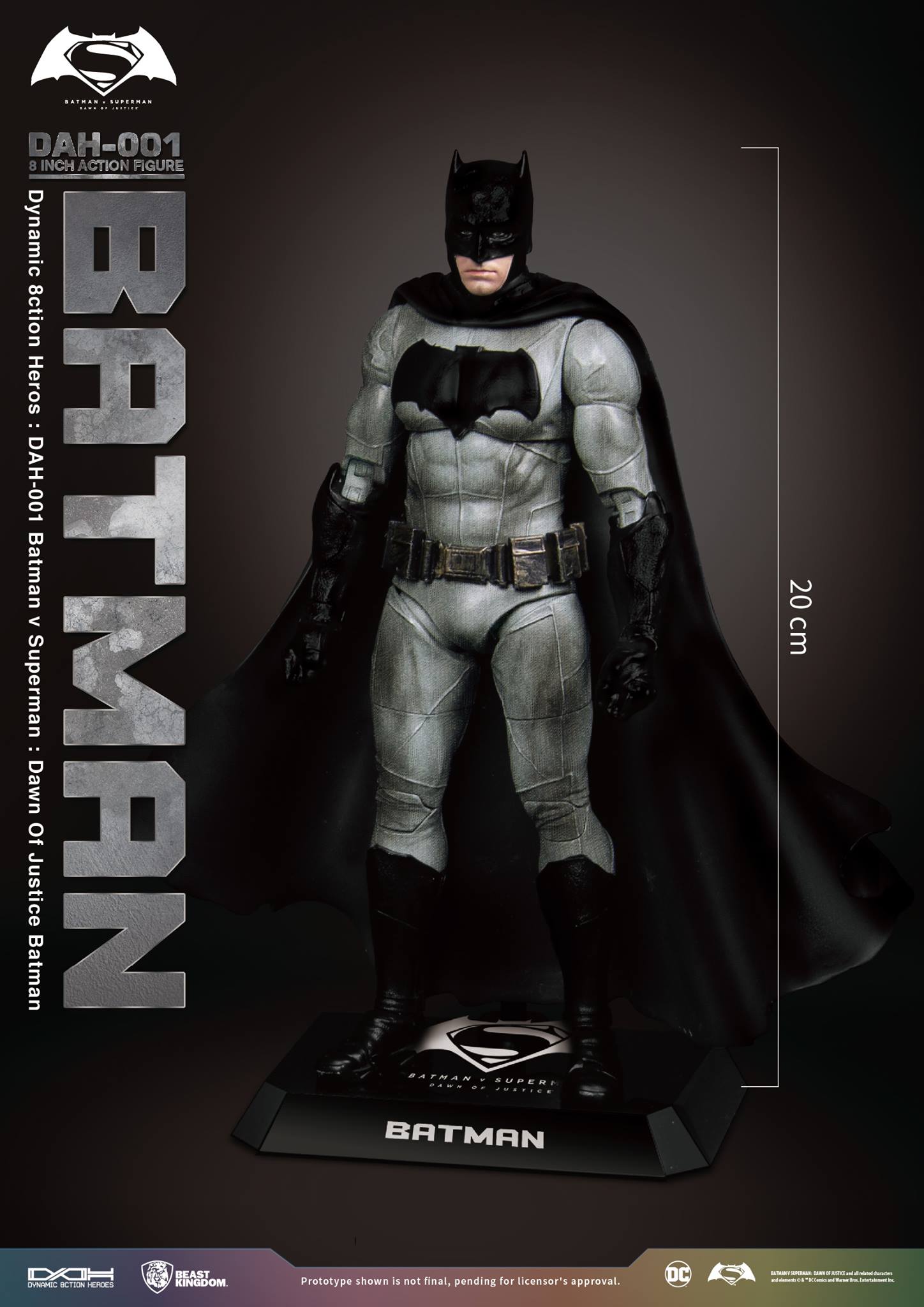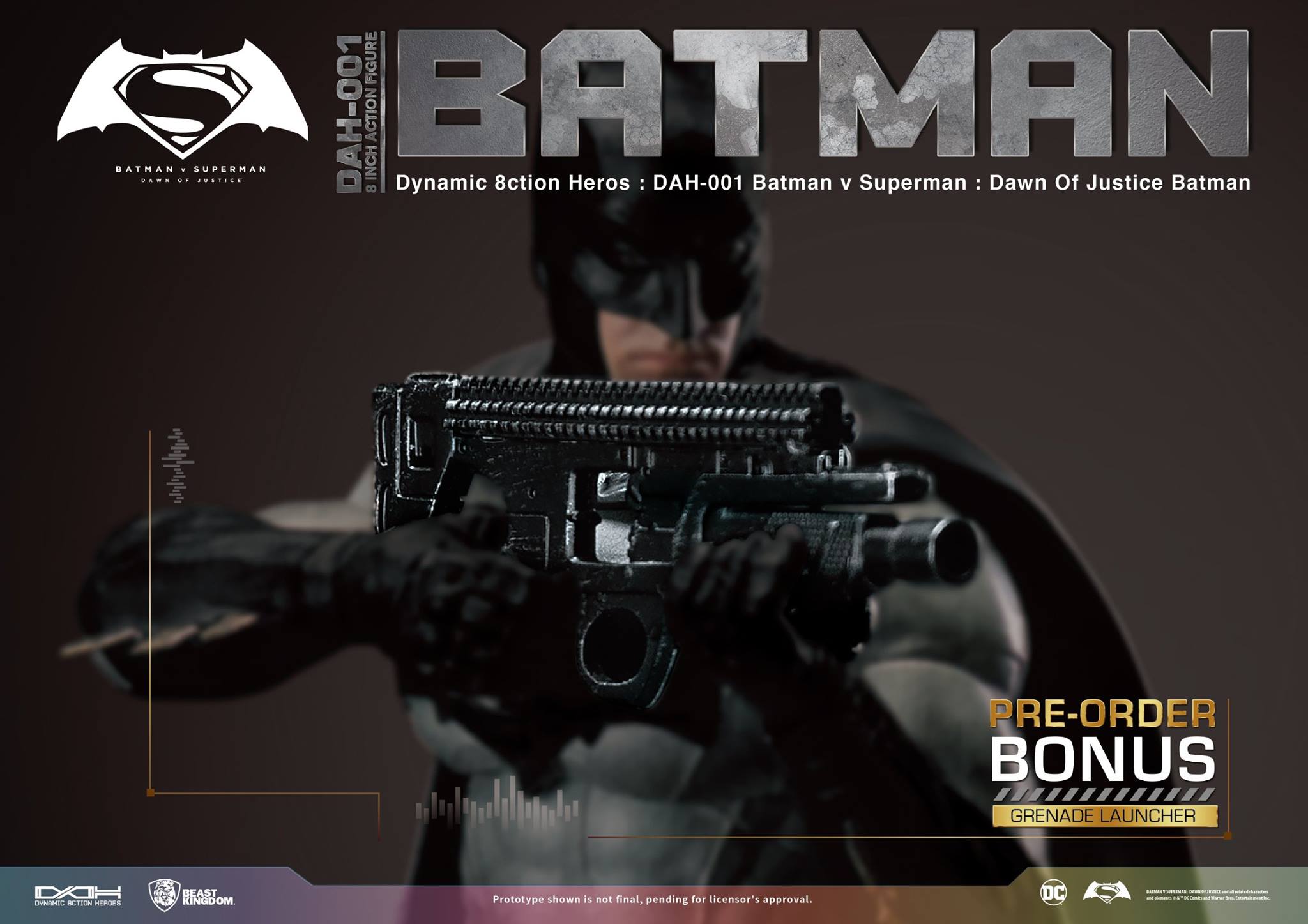 BvS: Dawn of Justice Batman DAH Series Action Figure – BUY NOW
---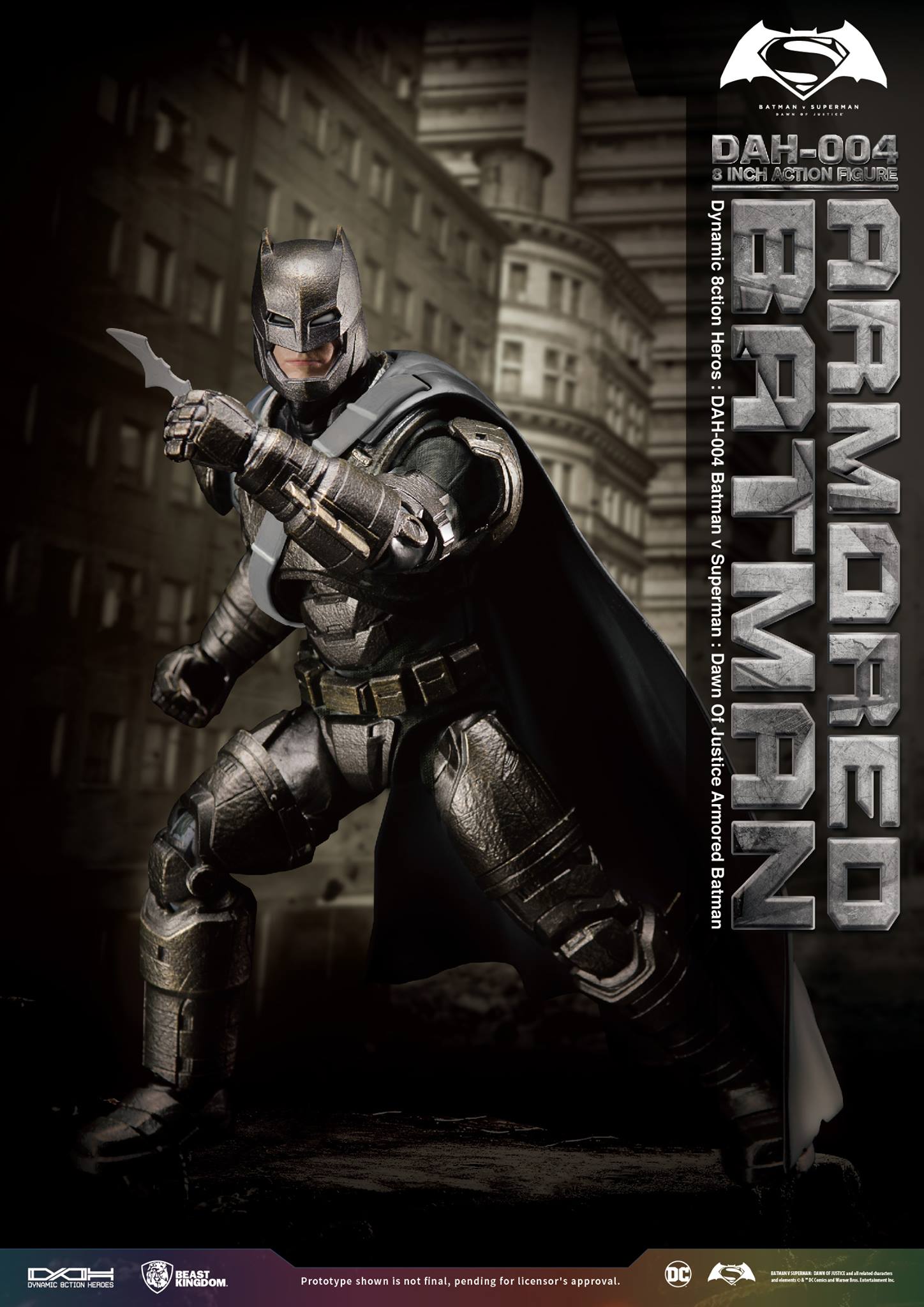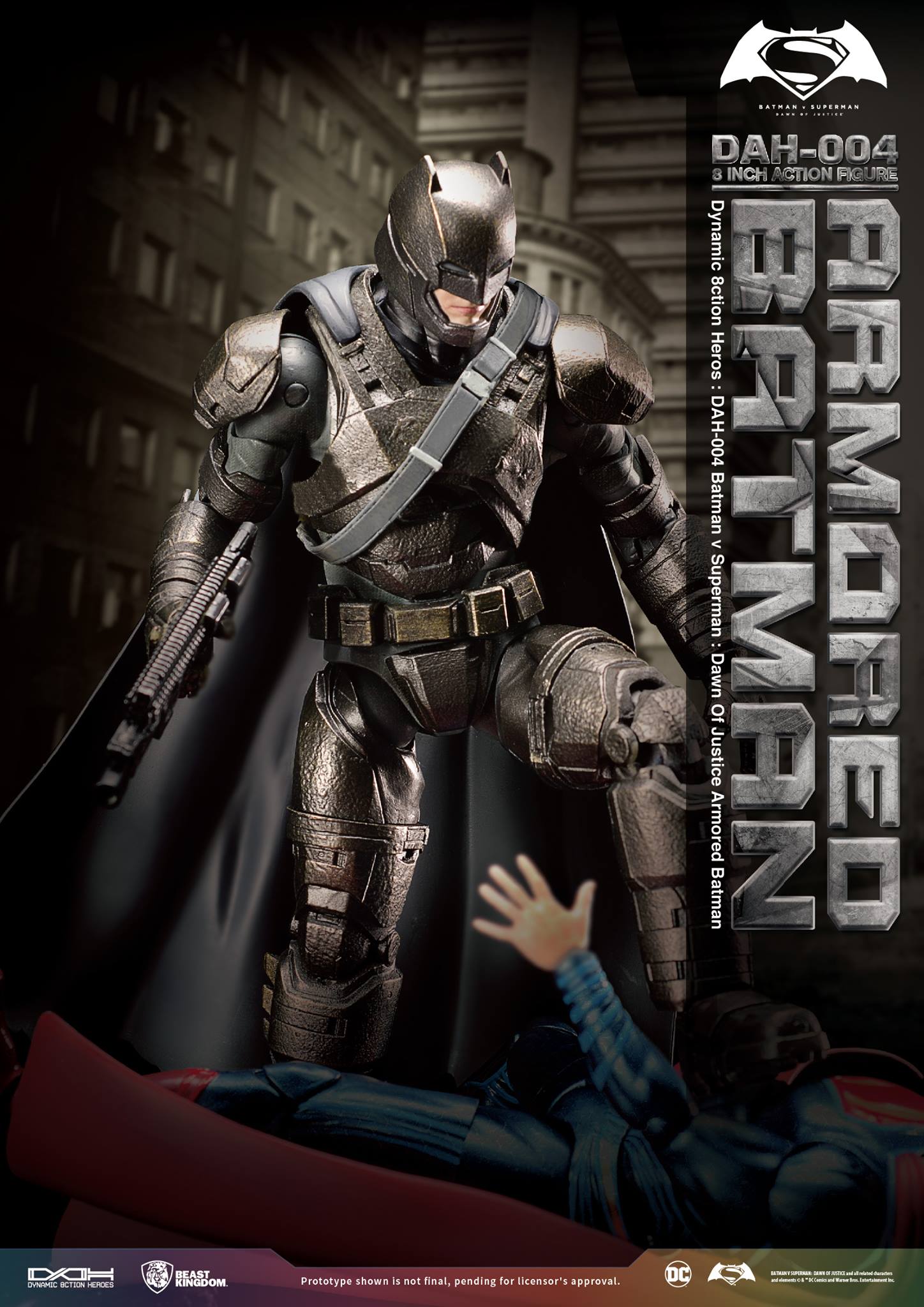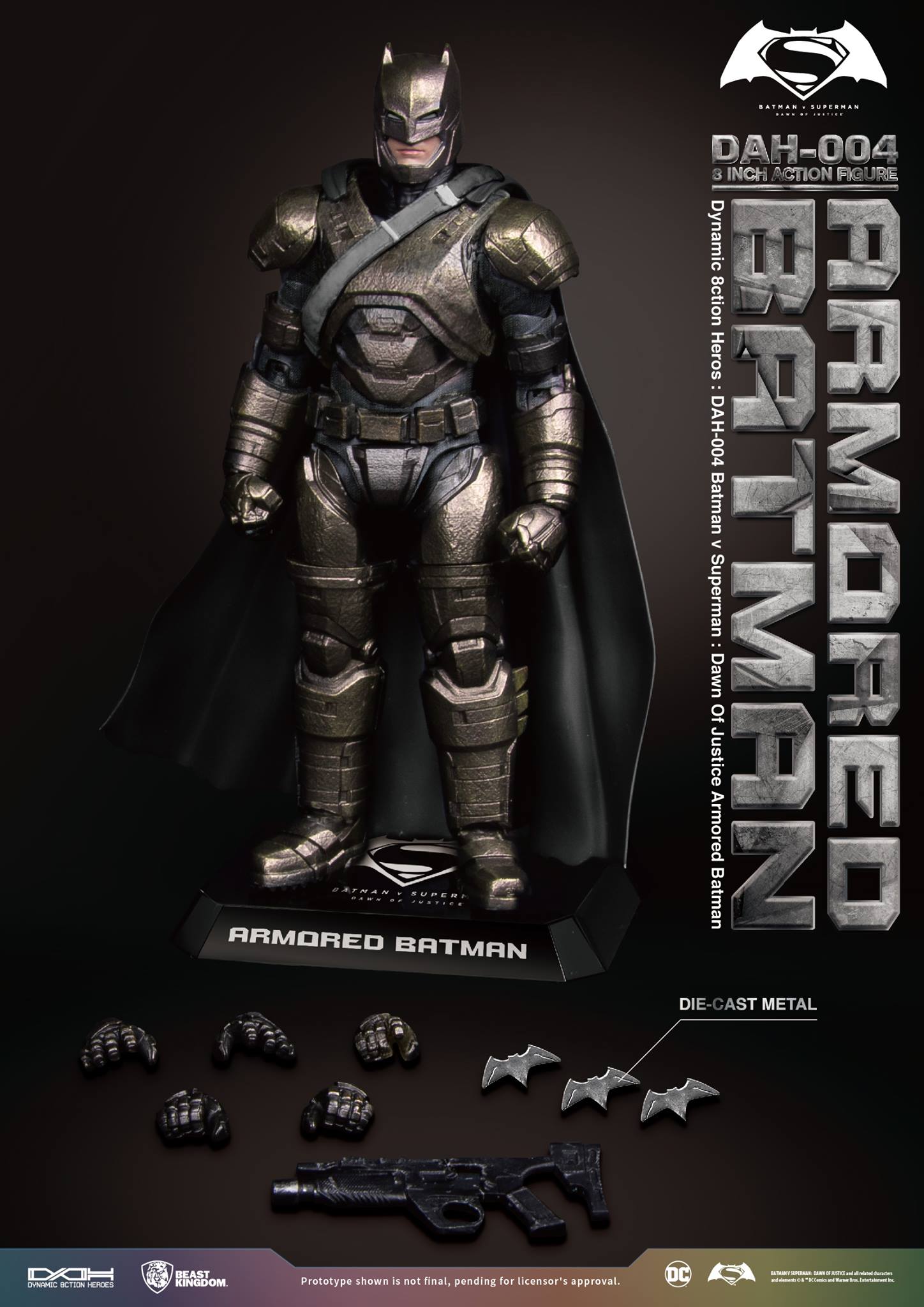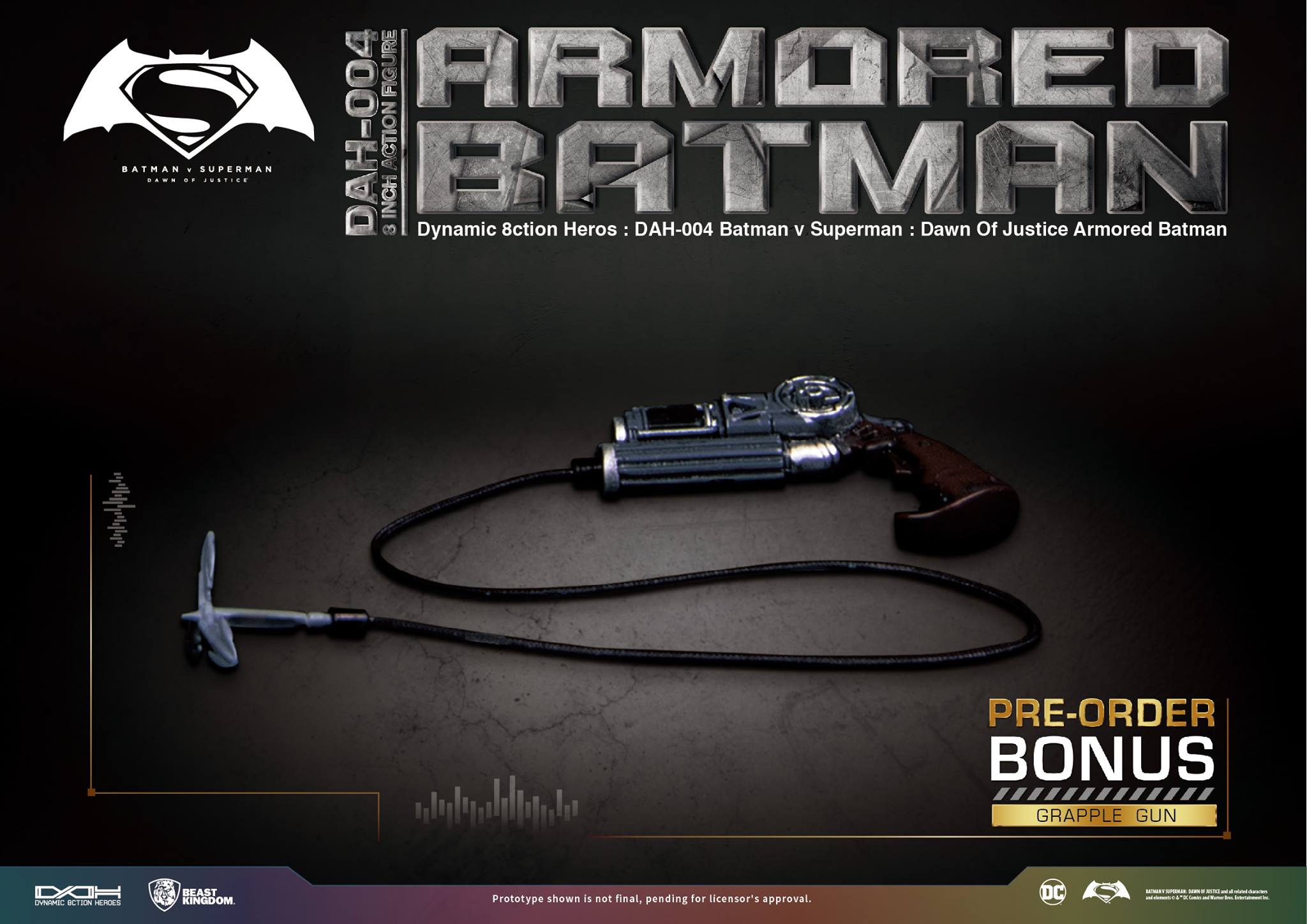 BvS: Dawn of Justice Armored Batman DAH Series Action Figure – BUY NOW
---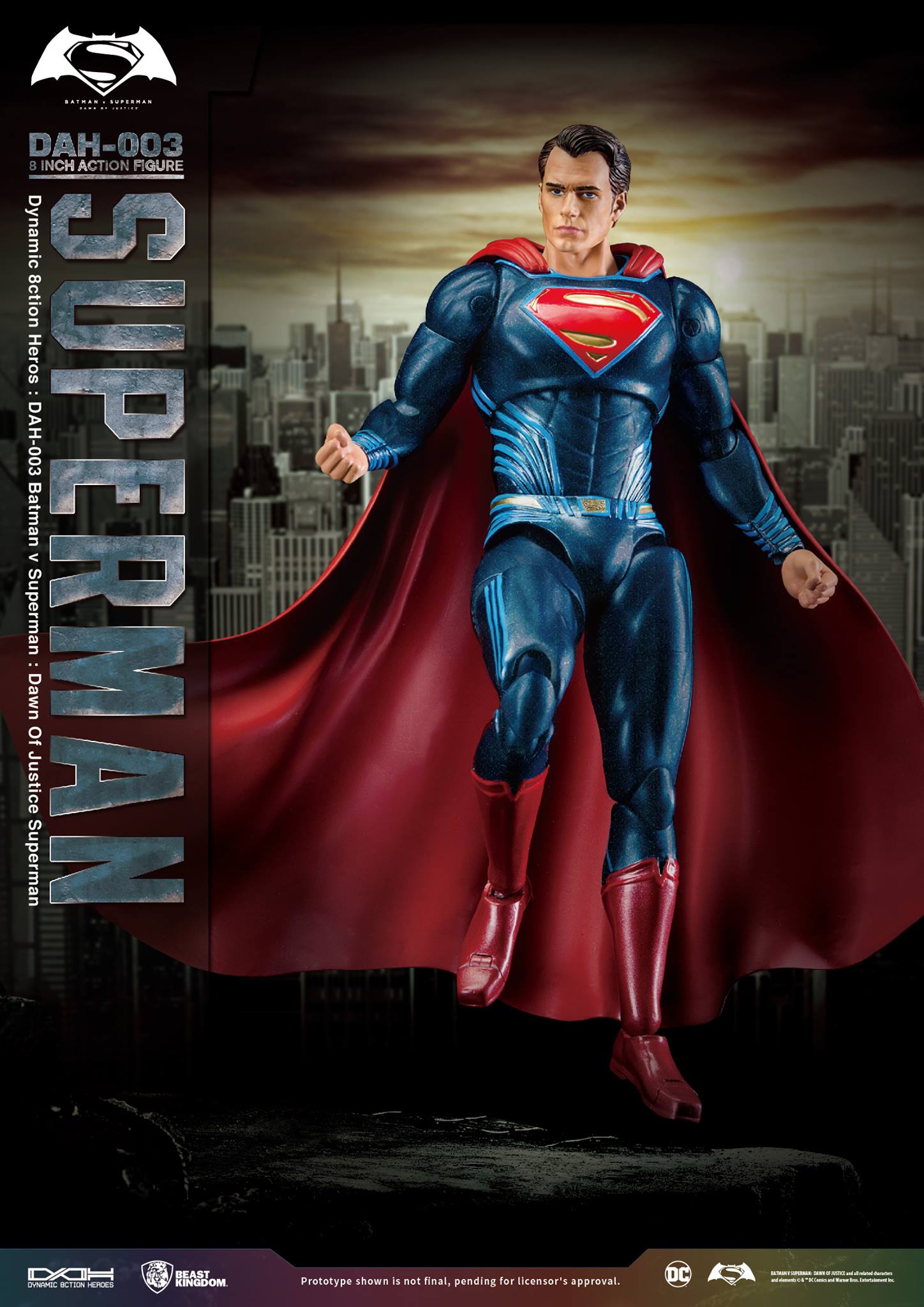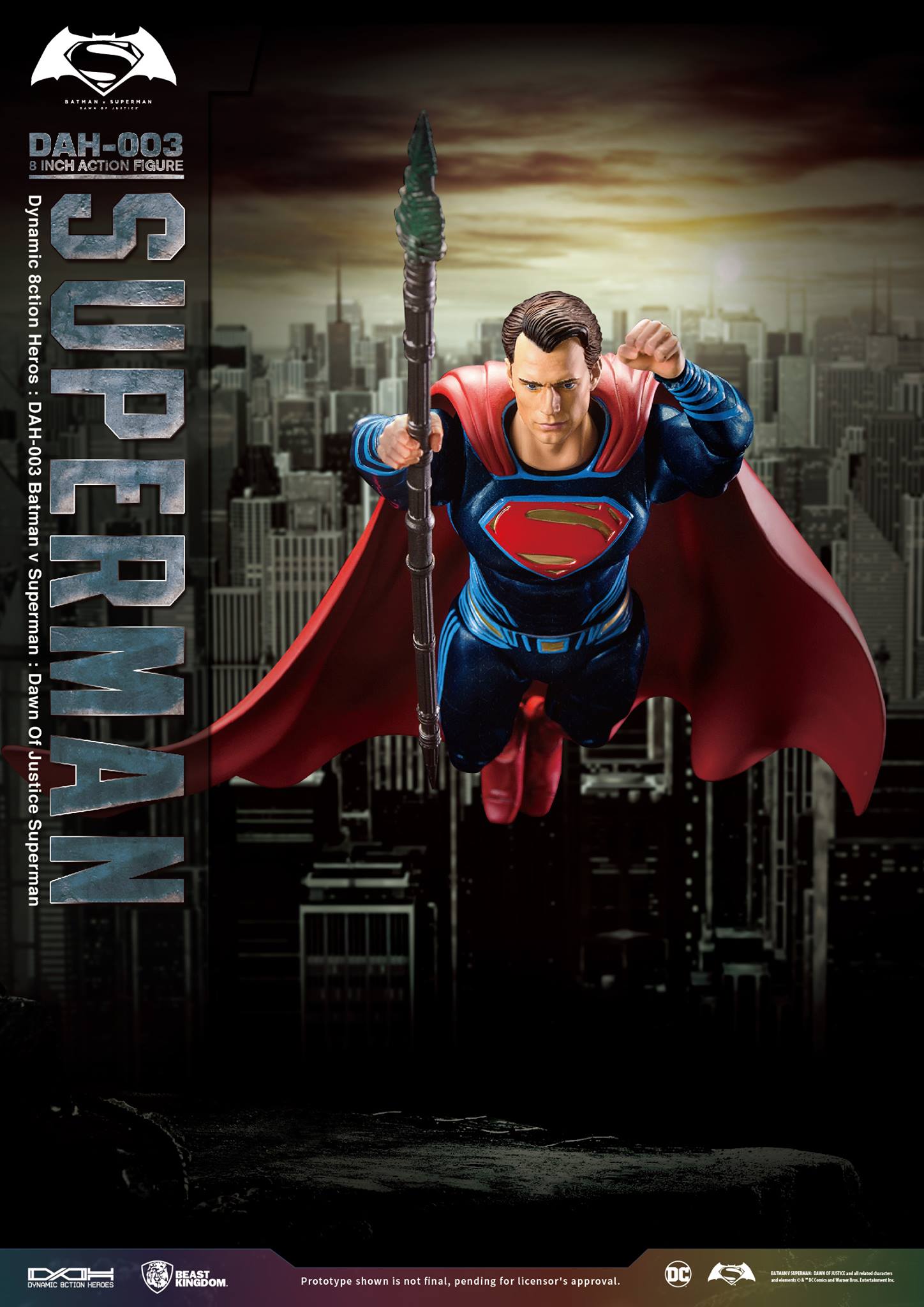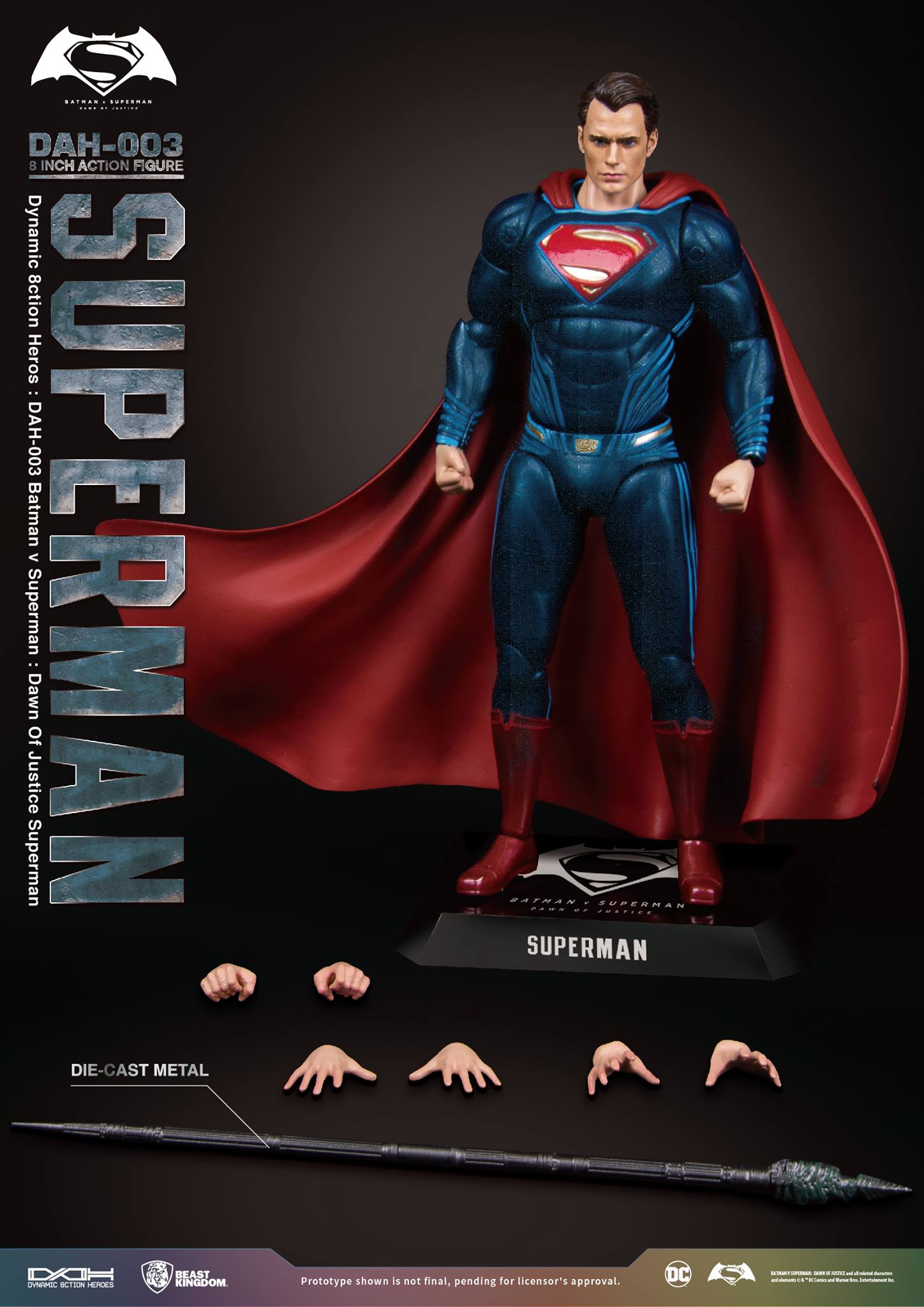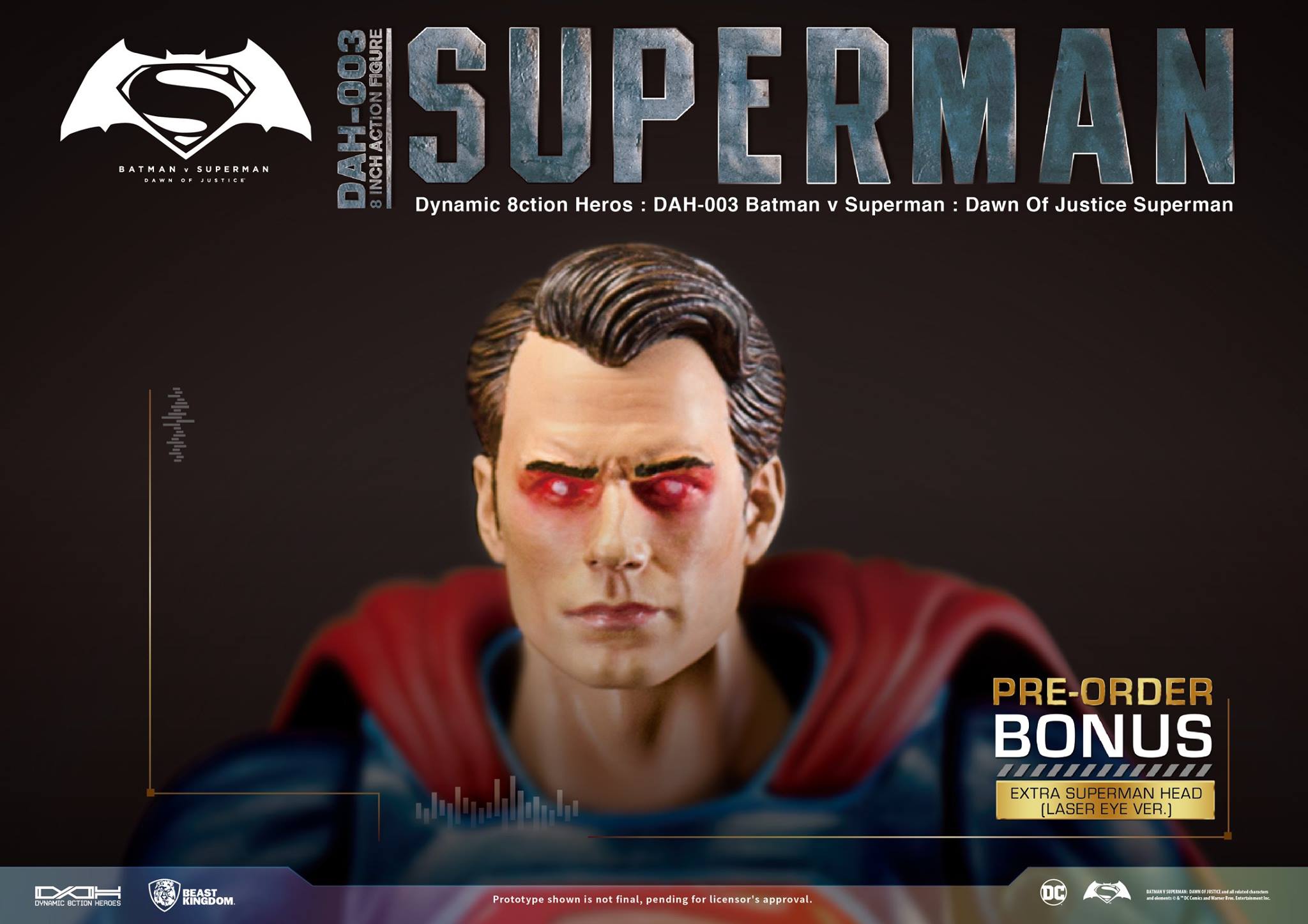 BvS: Dawn of Justice Superman DAH Series Action Figure – BUY NOW
---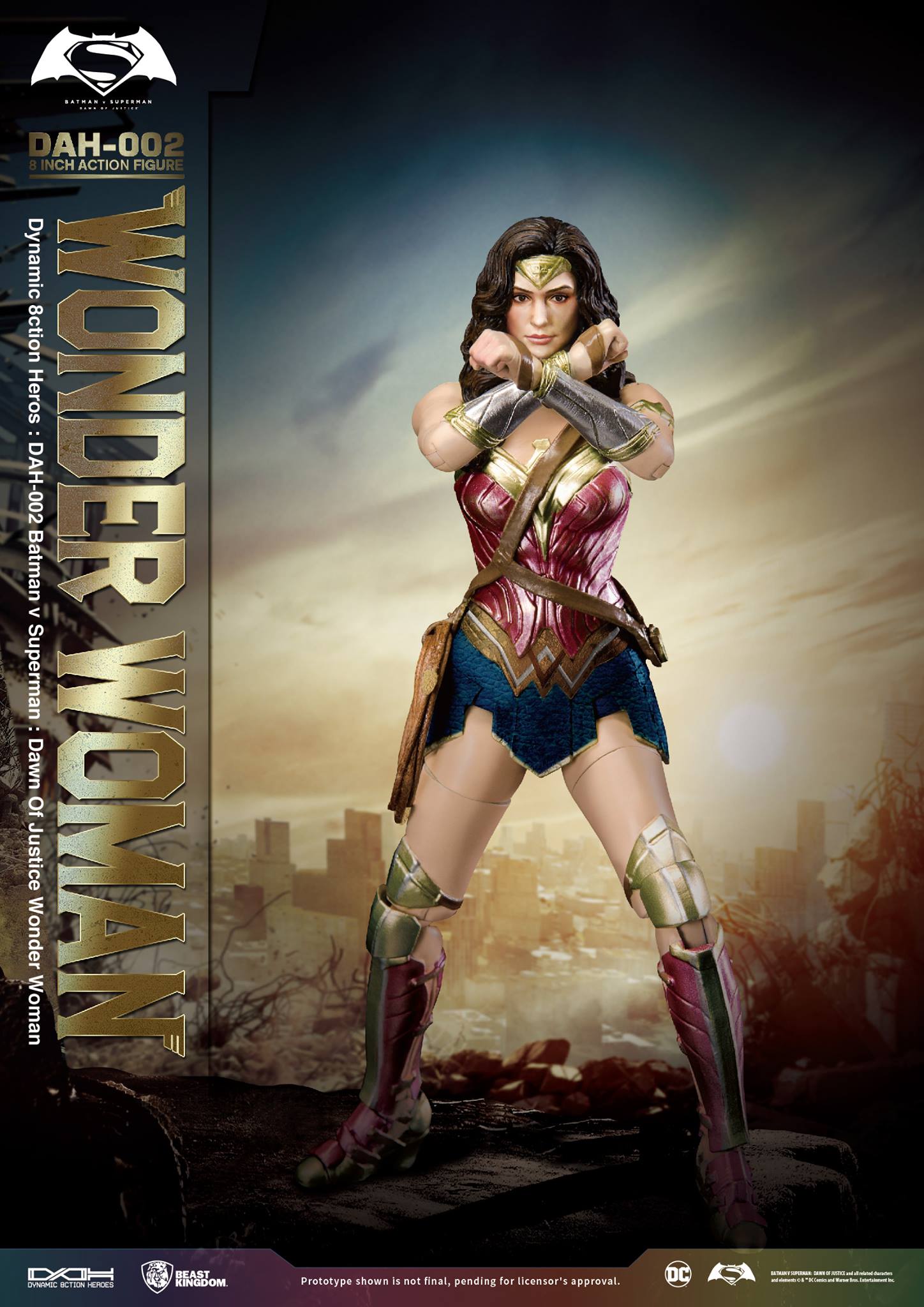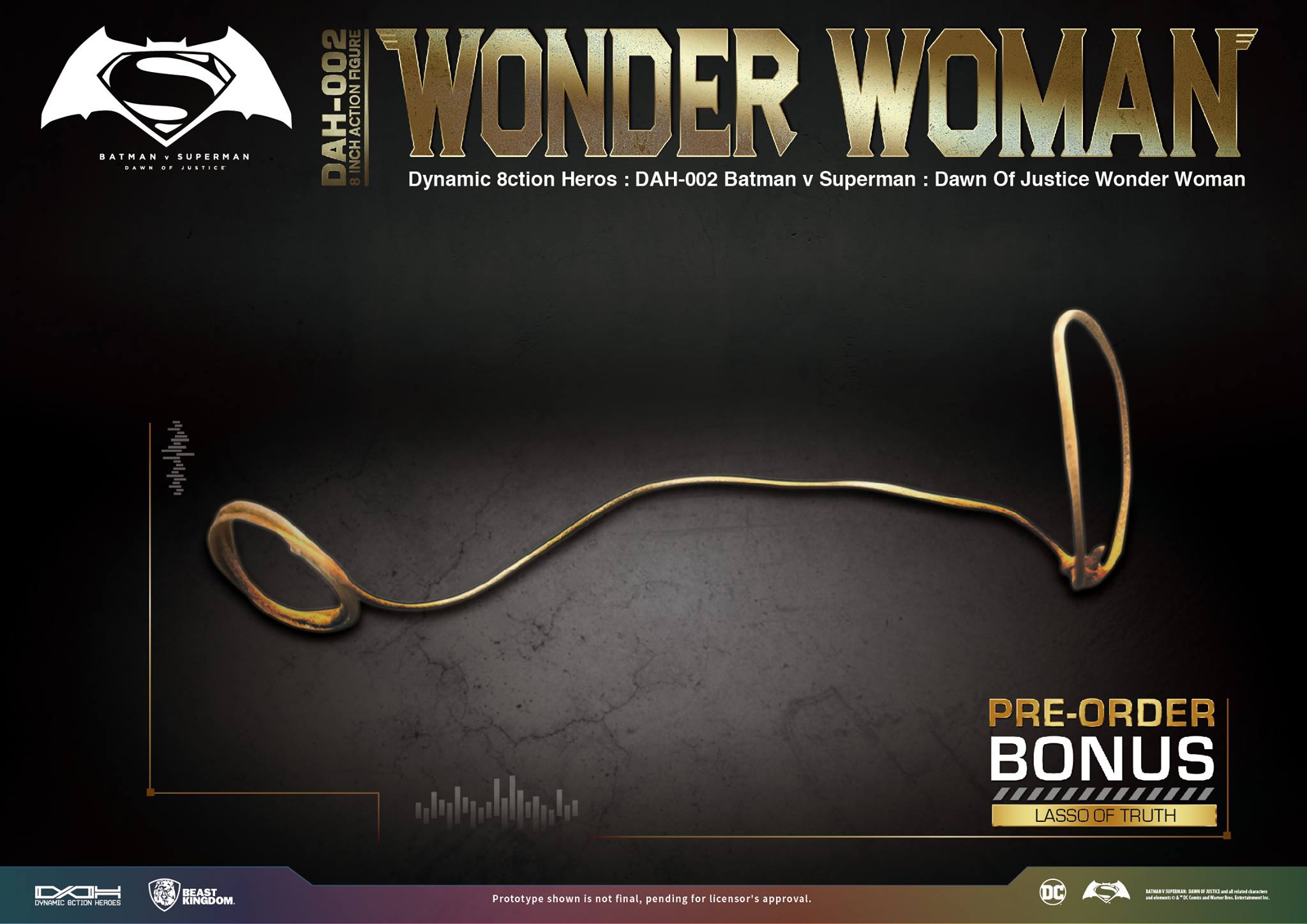 BvS: Dawn of Justice Wonder Woman DAH Series Action Figure – BUY NOW