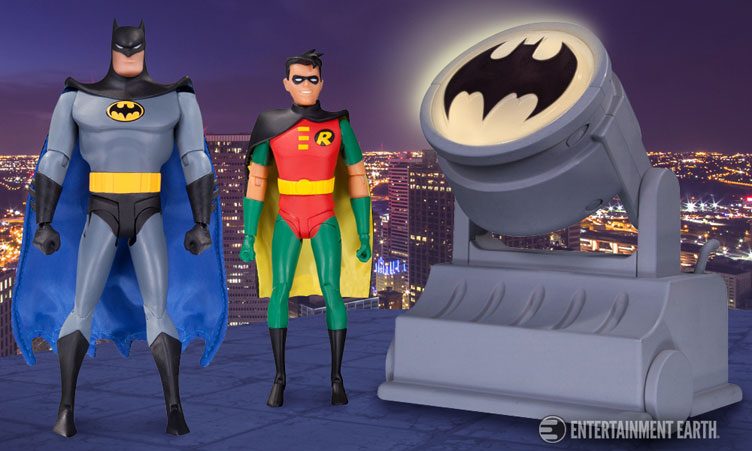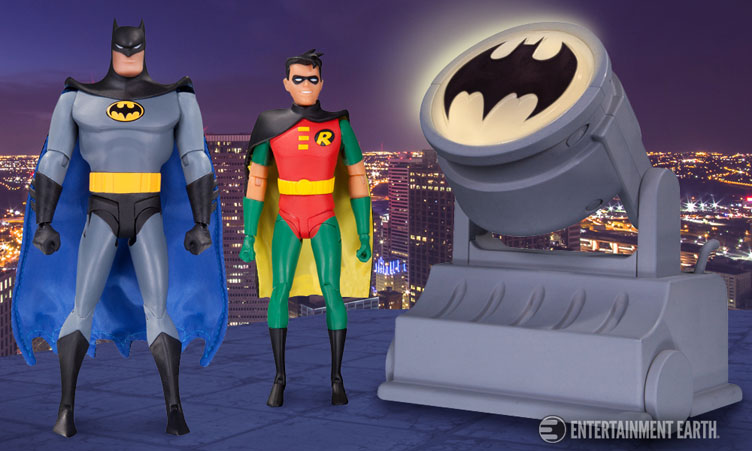 If you're all about Batman: The Animated Series, get a load of this Batman & Robin action figure pack from DC Collectibles that comes complete with a working Bat-Signal!
Based on the darker toned cartoon classic, this Batman and Robin 2-pack includes 6-inch versions of the Dynamic Duo as seen in the popular DC animated television series. While that's mighty awesome, the best part of the special collector's pack is the inclusion of a battery-powered Bat-Signal that projects The Caped Crusader's bat symbol so he and the Boy Wonder can spring into action.
The Batman: The Animated Series Action Figure Pack with Bat-Signal by DC Collectibles is coming in August 2016 but available to pre-order at Entertainment Earth.
Click here to buy the Batman: The Animated Series Batman & Robin Action Figure Pack.