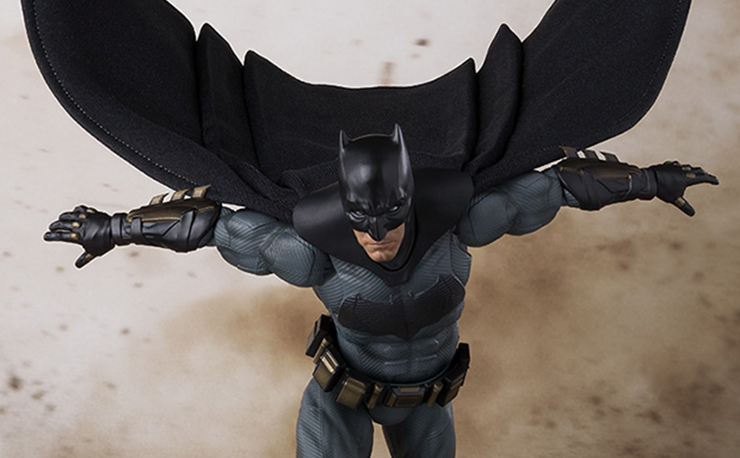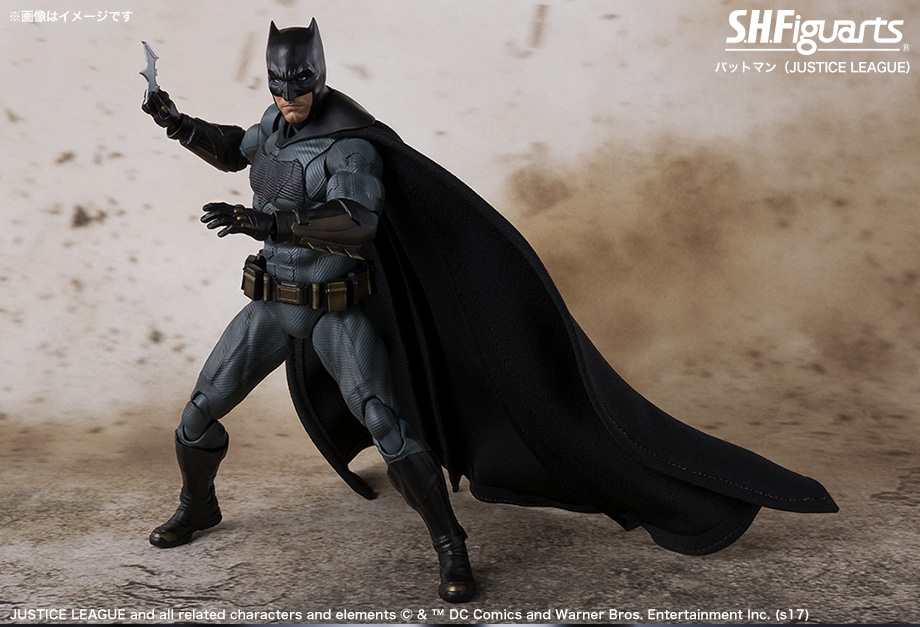 DC knows that they have a gold mine of possibilities when it comes to Justice League collectibles. Although the movie only comes out in November, DC and Warner are already pushing the #JoinTheLeague movement to tease fans with looks of all the collectibles that are coming based on the film. They've enlisted some of the biggest brands in the world to create some great action figures and statues based on the team, and Bandai are the latest to show off what they have in store for DC's all-star team of heroes.
This SH Figurarts rendition of Batman features the Dark Knight in his costume from 2016's Batman v Superman film and, we presume, from at least the first part of the Justice League movie. We don't know a whole lot about the figure, except that it comes equipped with a wired cloth cape that you can manipulate in various ways, several swappable hands, a Batarang accessory, and Ben Affleck's trademark square jaw.
Presumably shipping in time for the film this November, once we get more info and a link to pre-order, we'll keep you up to date so make sure you come back to AFD to stay in the know.
Update: The Batman Justice League SH Figuarts Action Figure is now available for pre-order here.