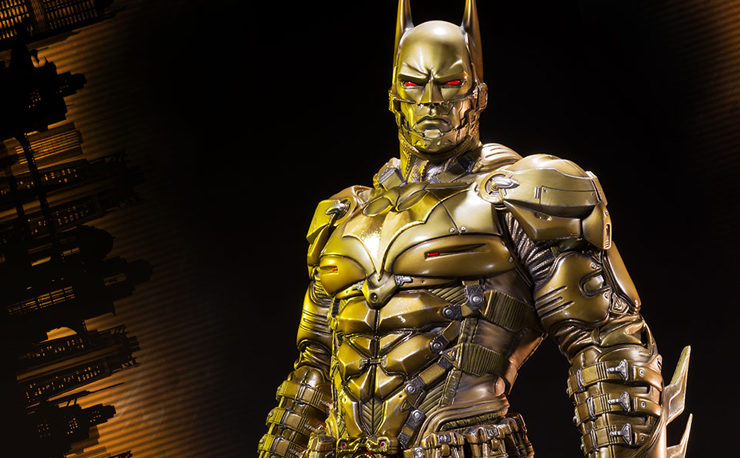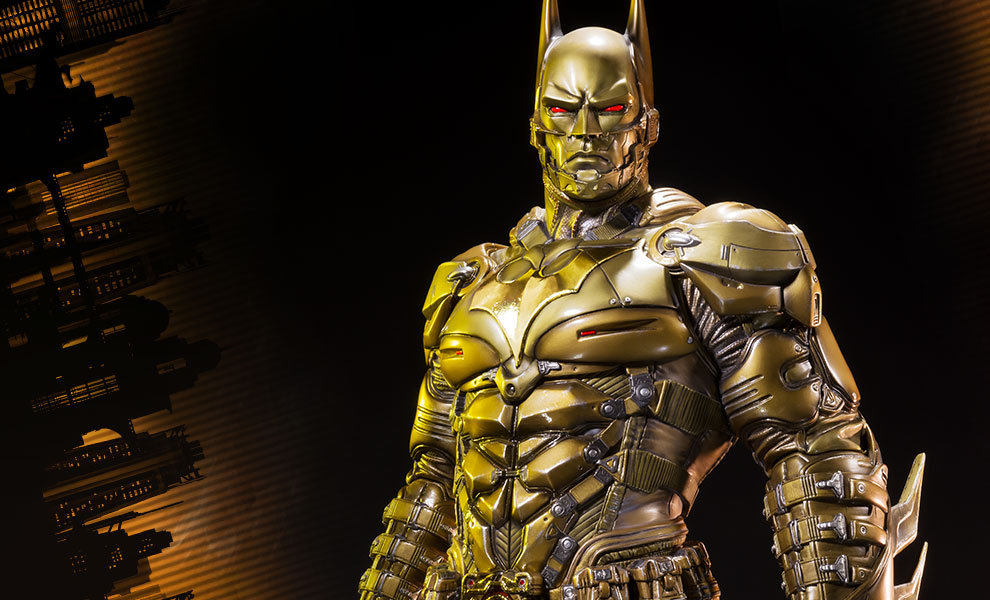 Based on the Batman Beyond skin featured in Rocksteady's Batman: Arkham Knight video game, Prime 1 Studio has crafted an exclusive limited edition gold statue of the costume first seen in the popular Batman Beyond cartoon show.
Standing at 33 inches tall atop a gargoyle infested surface that factors so much into the popular video game, this highly detailed statue is covered completely in gold and comes with seven alternate pieces including a hand with a batarang and a lower face piece that covers the mouth so you can pose him to your liking. It's also made with a super high-quality translucent resin to give the statue a lifelike skin effect.
Expected to ship in early 2018 and limited to only 500 worldwide, this golden Batman can be on your mantle for one payment of $949 or as little as $106 a month. Add this to your collection or feature it as the Academy Award that you'll probably never win (sorry) before it's gone forever.
Click here to pre-order the Batman Beyond Gold Edition Statue at Sideshow.com.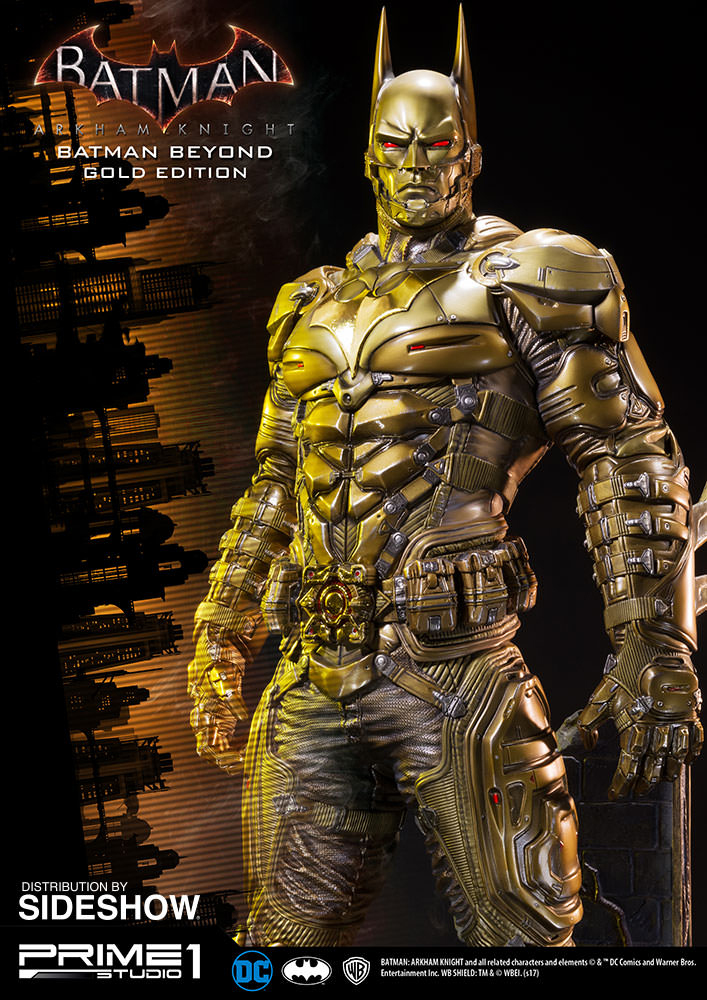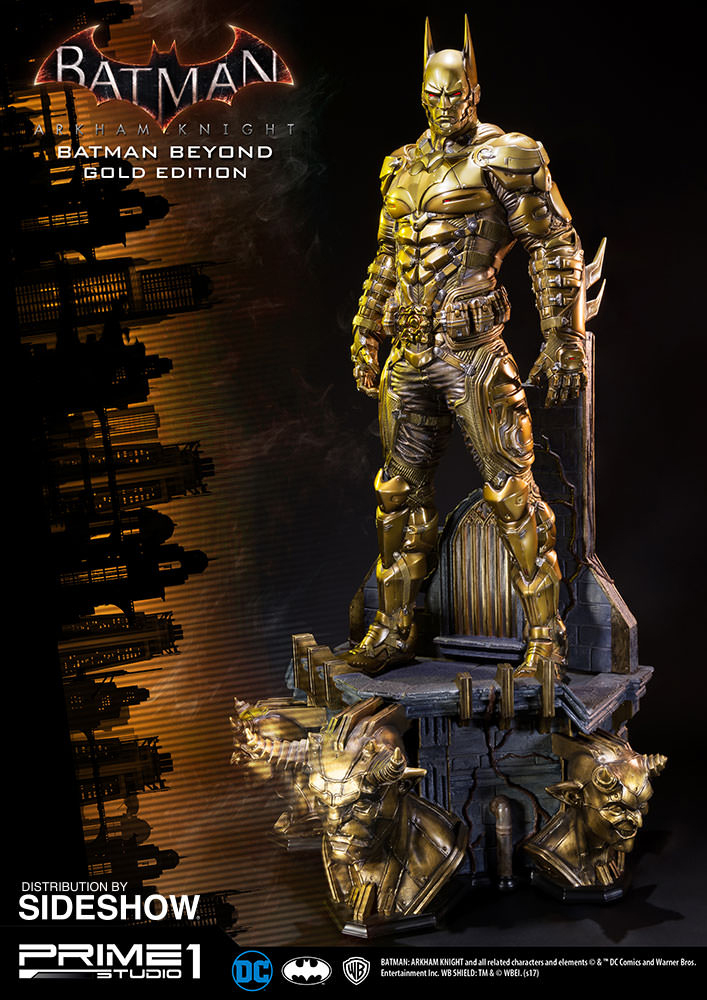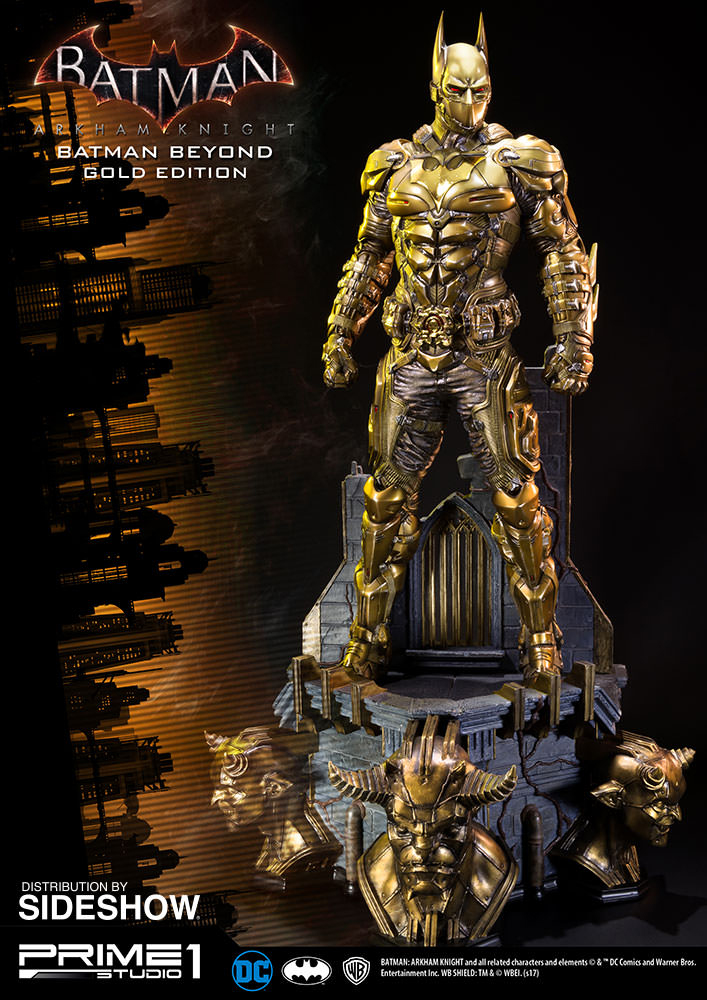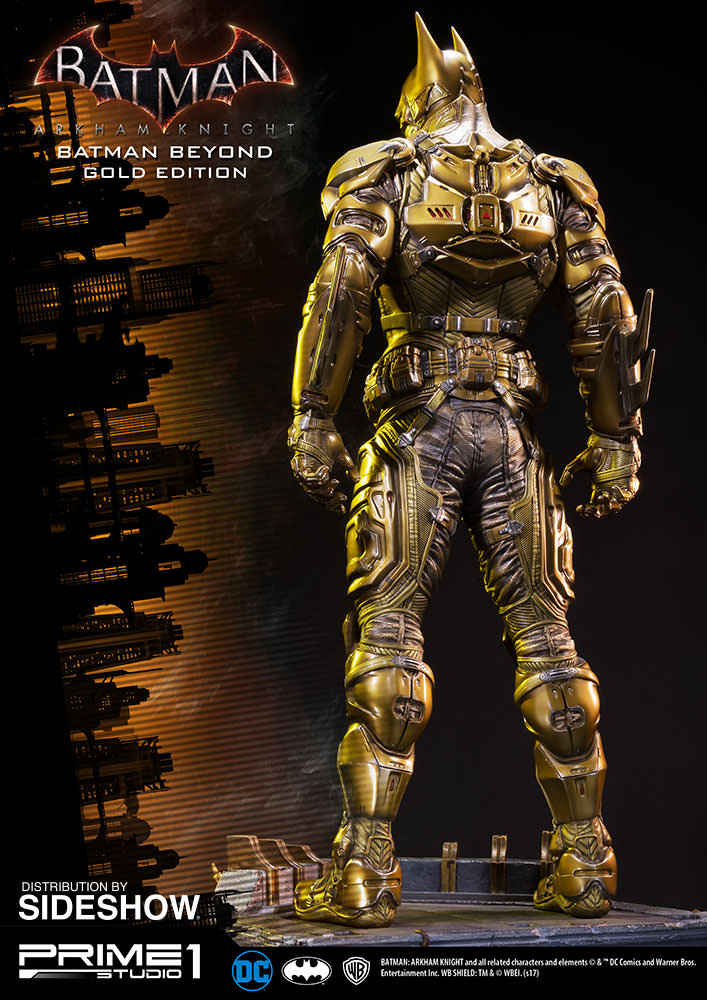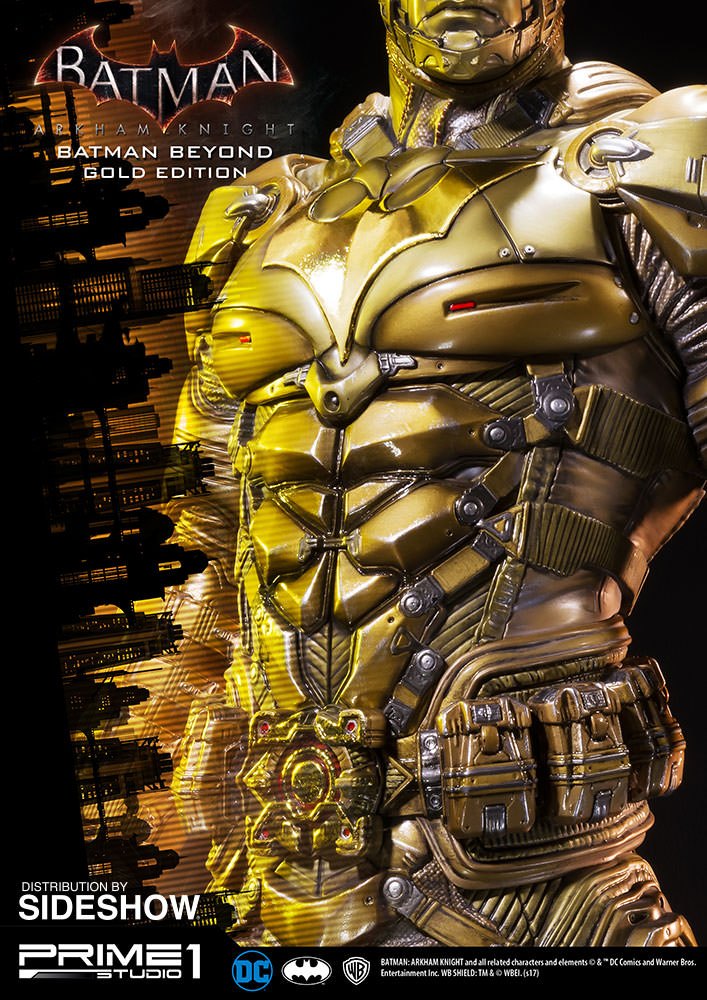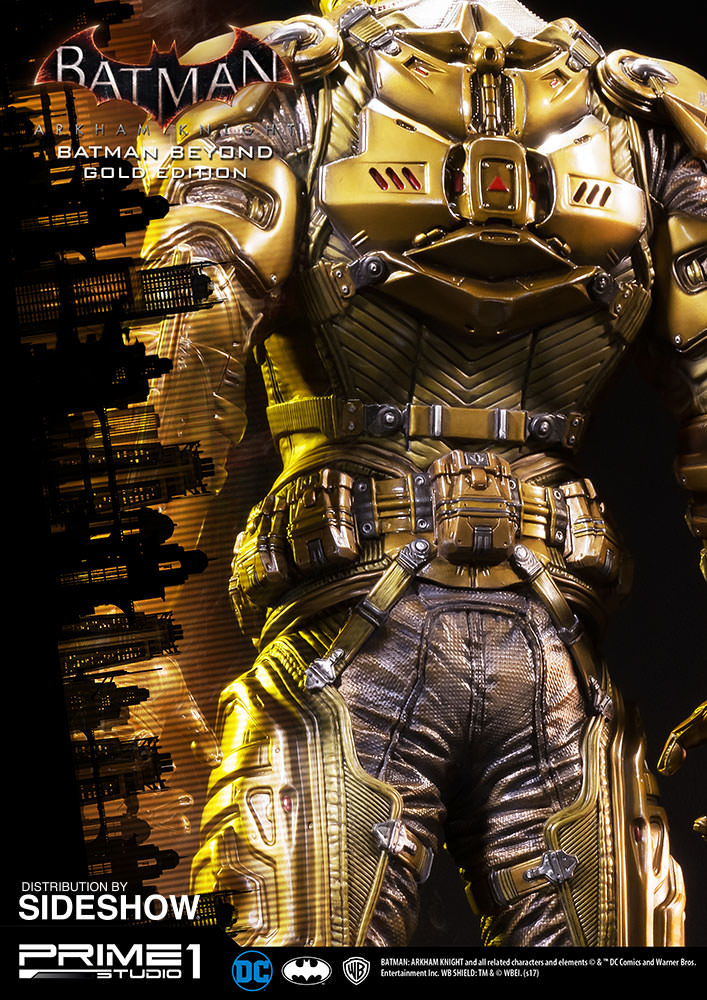 Click here to buy the Batman Beyond Gold Edition Statue by Prime 1 Studio.