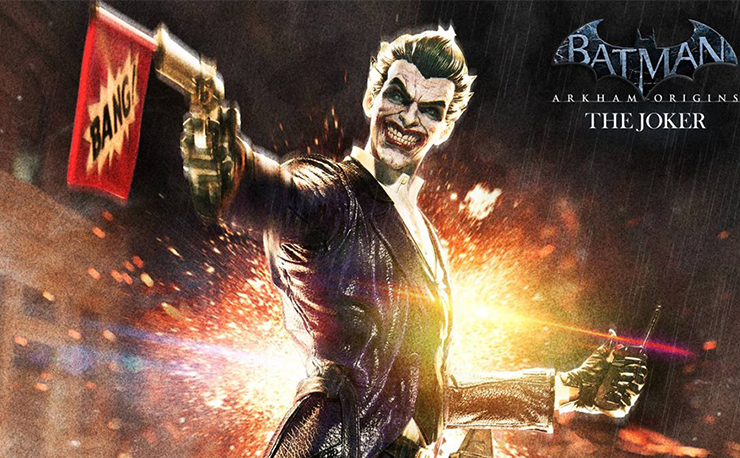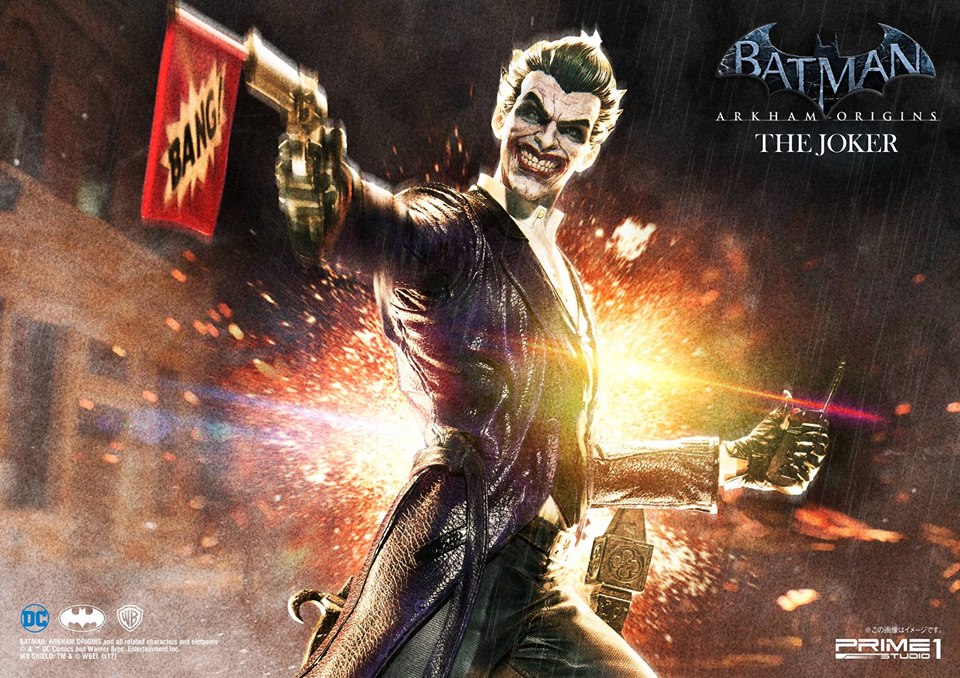 Having just been announced as the next playable fighter in next week's Injustice 2 video game, The Joker has been a mainstay in Batman video games, as he should be. The Clown Prince of Crime is the latest character from the Arkham Origins game to come alive in statue form, as Prime 1 Studio brings his insanity home for Bat-fans and collectors alike to grab.
This 34" tall statue depicts The Joker in his outfit from the Batman: Arkham Origins game. Batman's main antagonist comes with several interchangeable hands with various accessories and weapons such as a knife, a remote bomb and a fake pistol with a "Bang!" flag on it. There are also 3 alternate portraits, including a Red Hood alternate head if you order the Exclusive version.
Pre-orders are now available at Sideshow.com and there are only 1000 of these made, with just 800 of the Exclusive version available, so make your move if you want to add this Joker statue to your collection.