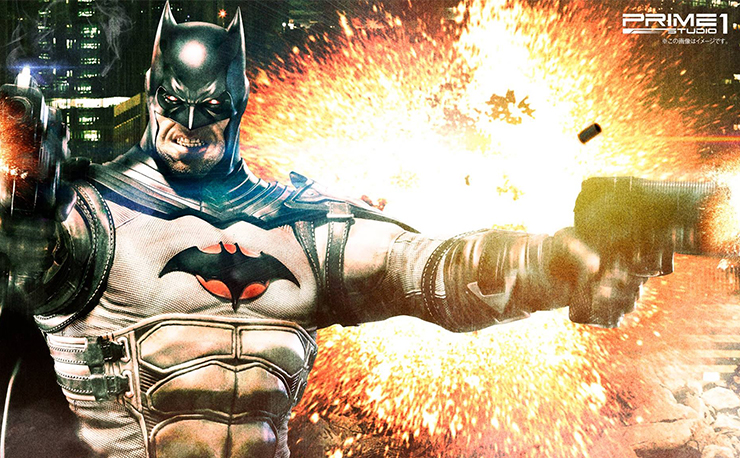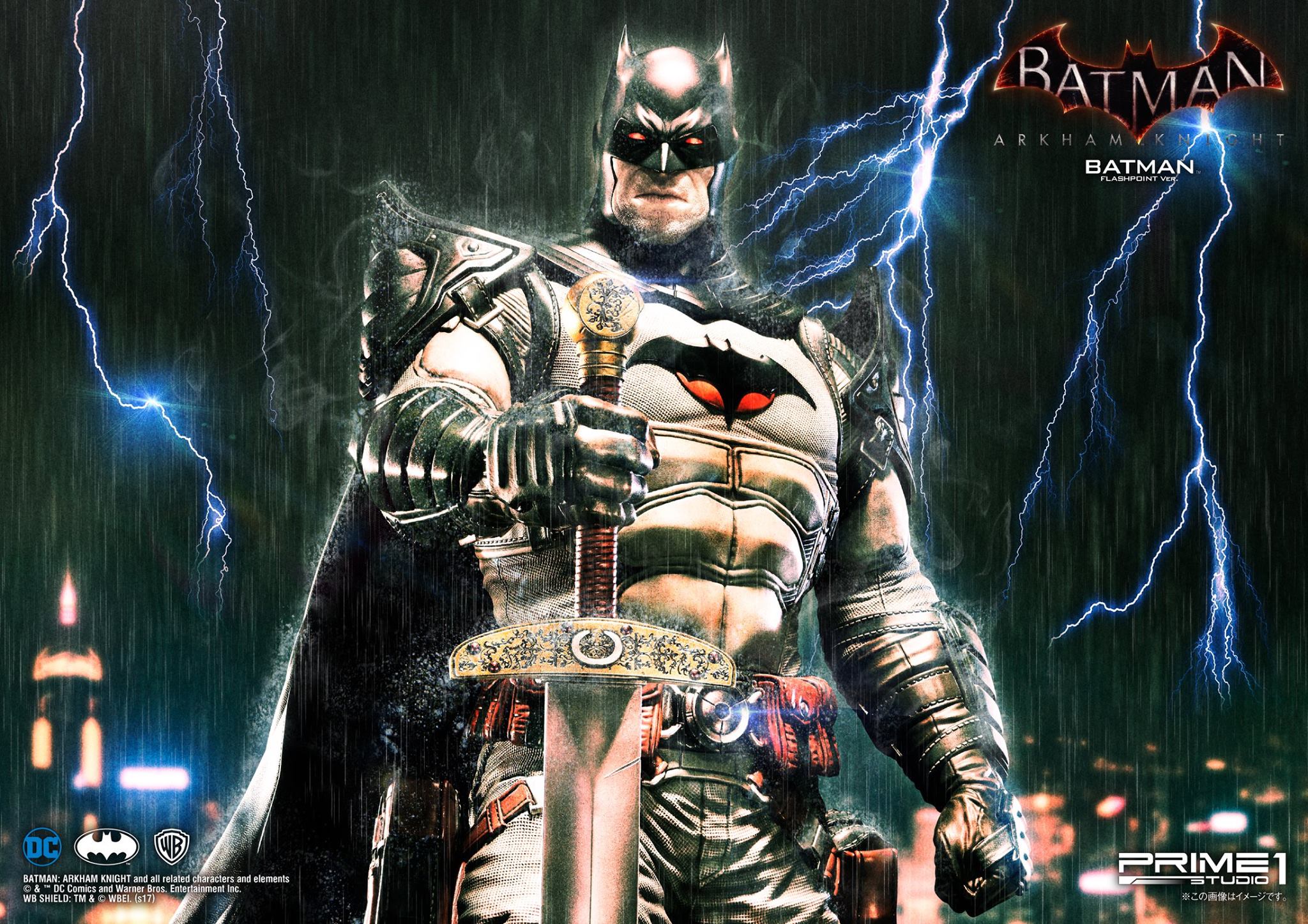 No video game has ever encompassed what it feels like to be Batman more than the Arkham series of games, and it's going to take something special from a developer to take it over. There have been an endless series of collectibles based on the games, and Prime 1 Studio keeps their impressive streak of statues based on the Batman: Arkham Knight instalment going strong with the release of this Flashpoint-skinned Batman statue.
Based on the popular DC Comics storyline that kicked off "The New 52", this 33" tall statue comes with an impressive array of weapons and interchangeable parts for a variety of unique posing possibilities. This impressive statue stands atop a specially designed base, and comes with two swappable portraits (one is for the Exclusive version only), a sword and pistol, as well as eight interchangeable hands to hold those weapons for unique posing possibilities.
The Batman Flashpoint Version Statue by Prime 1 Studio is now available for pre-order at Sideshow.com.