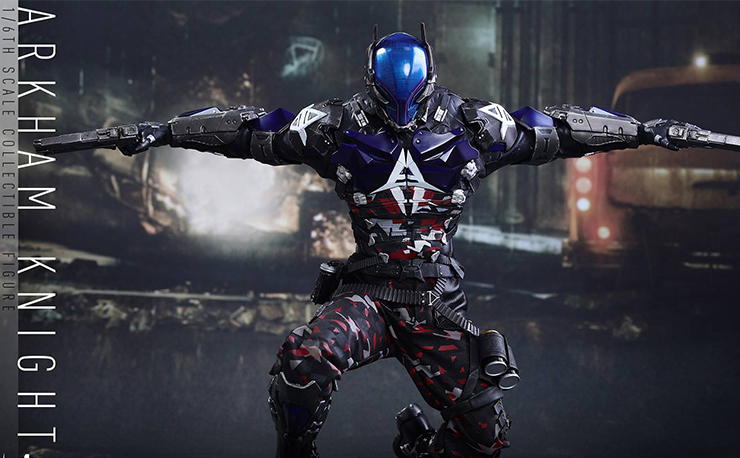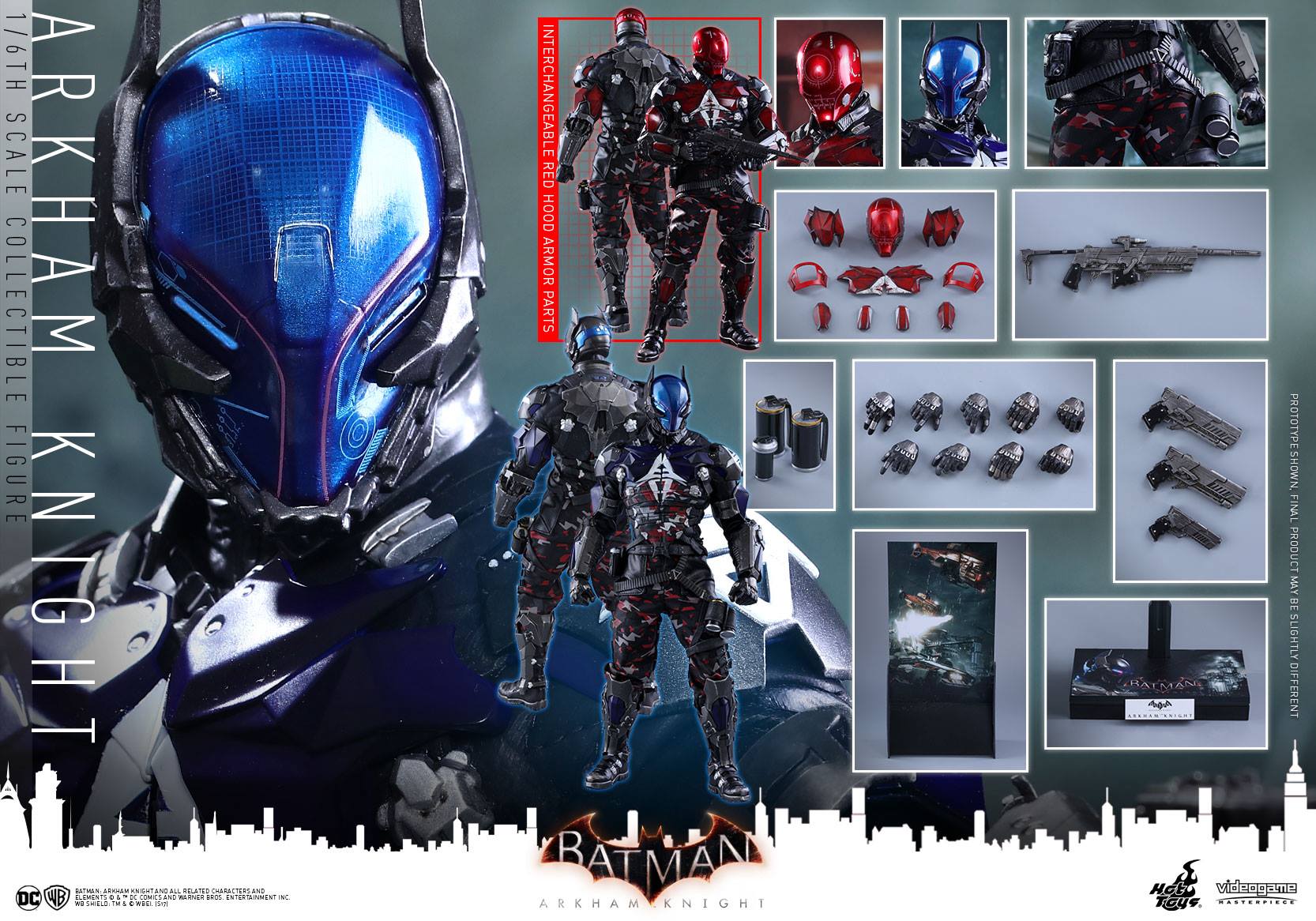 2015's Batman: Arkham Knight game by Rocksteady was one of this generation's most action-packed video games and even two years after its release, awesome collectibles based on it keep coming. The main villain in the finale to the Arkham trilogy, the Arkham Knight, was one of the most personal villains Batman has ever faced and now Hot Toys is showing love with this killer new action figure straight from the game.

Standing at just a bit over 12" tall, this Arkham Knight figure features 30 points of articulation and an LED light-up helmet to go along with his expertly crafted battle suit. This figure also comes with pieces that transform him into the Red Hood, another alter ego of the man behind the Arkham Knight mask, Jason Todd (spoilers!). The figure comes loaded with an arsenal that includes a sniper rifle, a pistol, two handguns and three smoke grenades. Customizable options include nine swappable hands, a utility belt with pouches, as well as a pair of red gloves, boots, armor pieces and a completely different helmet all for the Red Hood costume.
Set to ship in early 2018, you can pre-order this Arkham Knight Sixth Scale Figure now at Sideshow.com. In the meantime, check out these great action shots of Hot Toys' latest masterpiece.