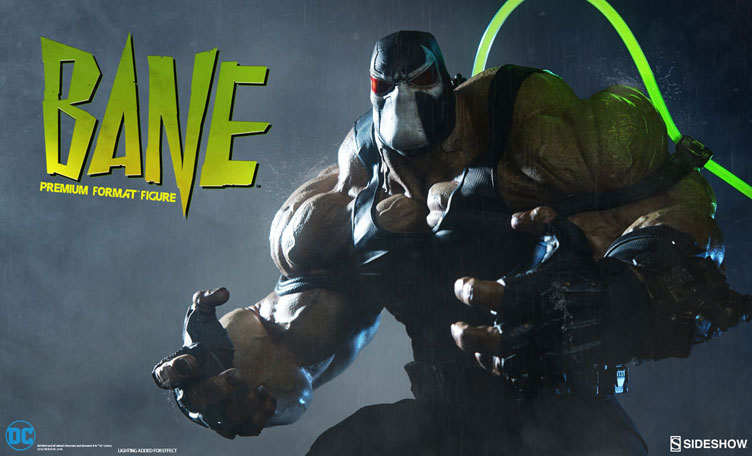 One of Batman's biggest, baddest and smartest foes is soon to surface in statuesque style with this Bane Premium Format Figure by Sideshow Collectibles that's coming soon.
Bulging with muscle and pumped full of his super-steroid Venom serum, this Premium Format Bane Figure from Sideshow's DC Comics lineup is ready to conquer Gotham City and the Caped Crusader, while sculpted to perfection courtesy of the Sideshow crew.
Check out the preview up top with release info still to come. In the meantime, click here to check out more DC Comics Premium Format Figures by Sideshow Collectibles.