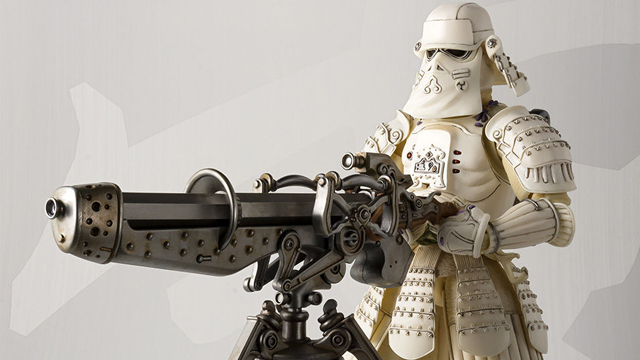 Bandai has found a way to offer Star Wars fans a different type of action figure. It is easy to get burnt out on Star Wars collectibles because there are just so, so many out there. This Snowtrooper was designed by Kanreichi Ashigaru for the Meisho Movie Realization line. There have been hundreds & hundreds of toys based on Trooper armor from a Galaxy Far, Far Away. But, this is something different and it is definitely a striking looking toy. Bandai has found a way to energize your Star Wars collection and that should definitely be commended. The Bandai Star Wars Kanreichi Ashigaru Snowtrooper Action Figure is currently available for pre-order and it will ship October 2018.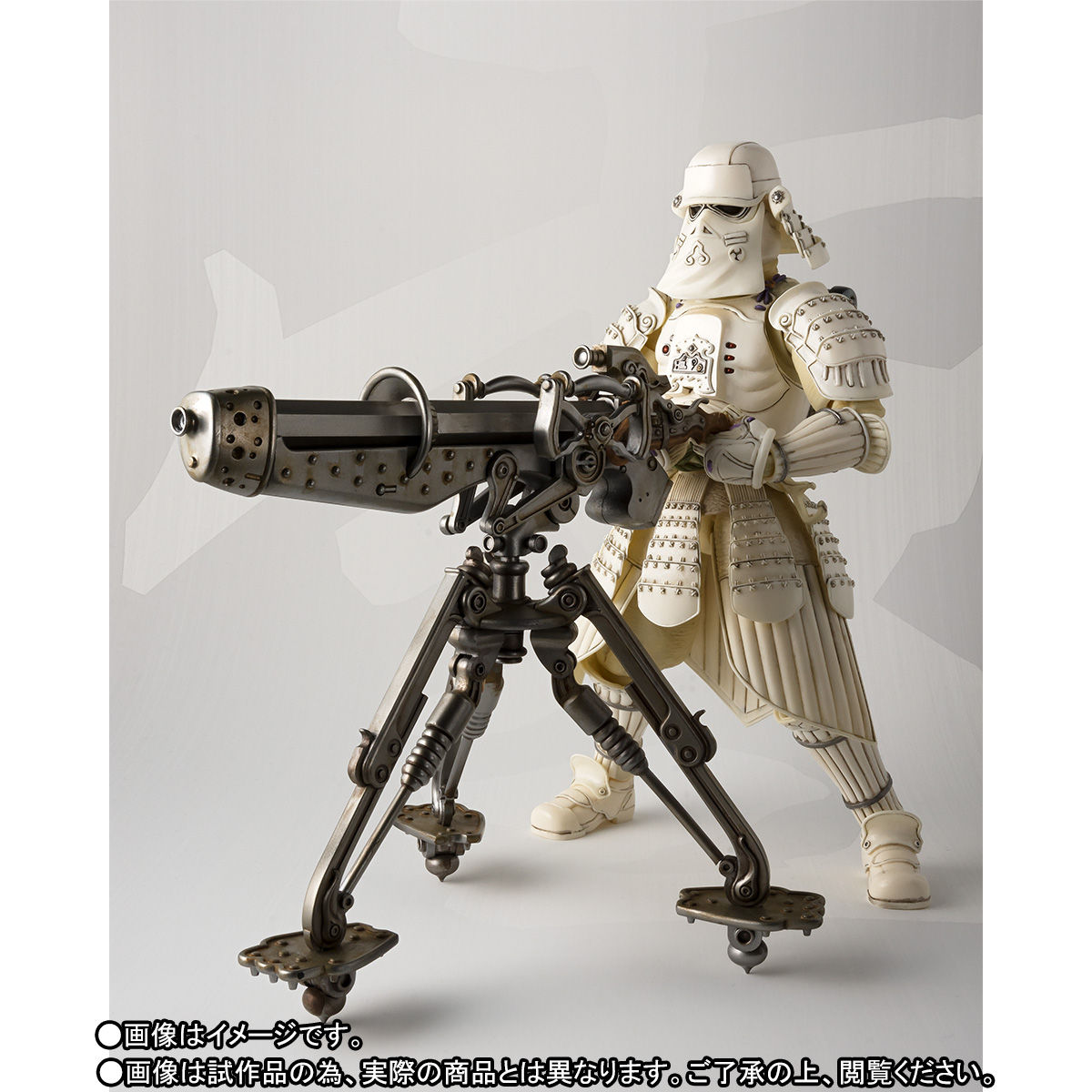 From Entertainment Earth: 
Fans of Star Wars will want to add this Star Wars Kanreichi Ashigaru Snow Trooper Meisho Movie Realization Action Figure P-Bandai Tamashii Exclusive to their collection. Another iconic arrangement done by Japan's top sculptor, Takeyuki Takeya, brings a cold region version armor to the Meisho line. The figure includes a molded tripod blaster, 1x pair of hands, sword parts, and blaster parts. Measures about 6 7/10-inches tall.