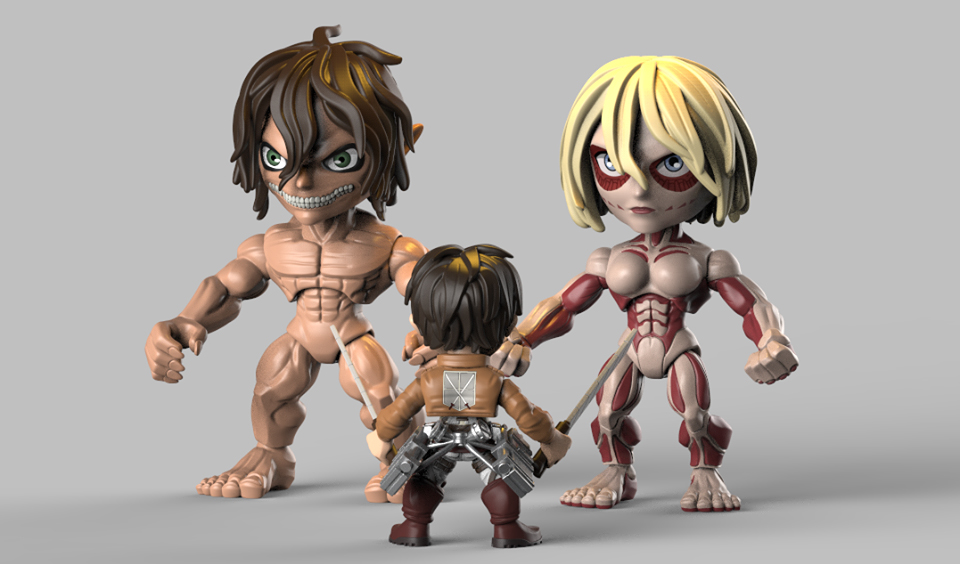 For Attack on Titan fans, the grueling wait between seasons has been way too long. After the first season ended in 2013, fans have been searching for anything Titan related to get their hands on and The Loyal Subjects have the cure for what's ailing them.
Each mini-figure in the first series stands at 3" tall and features an impressive 10 points of articulation in their tiny bodies. These vinyl action figures also come with battle accessories so you can pose the likes of Misaka and Eren, or even the Titans, in battle ready poses.
Shipping in May while season 2 is in full swing, you can grab a pack of 4 right now at Entertainment Earth, snag a solo blind box figure and try your luck, or go for gold and grab a full Series 1 display case featuring 16 blind packaged figures (which is your best bet if you're hoping for the complete collection).