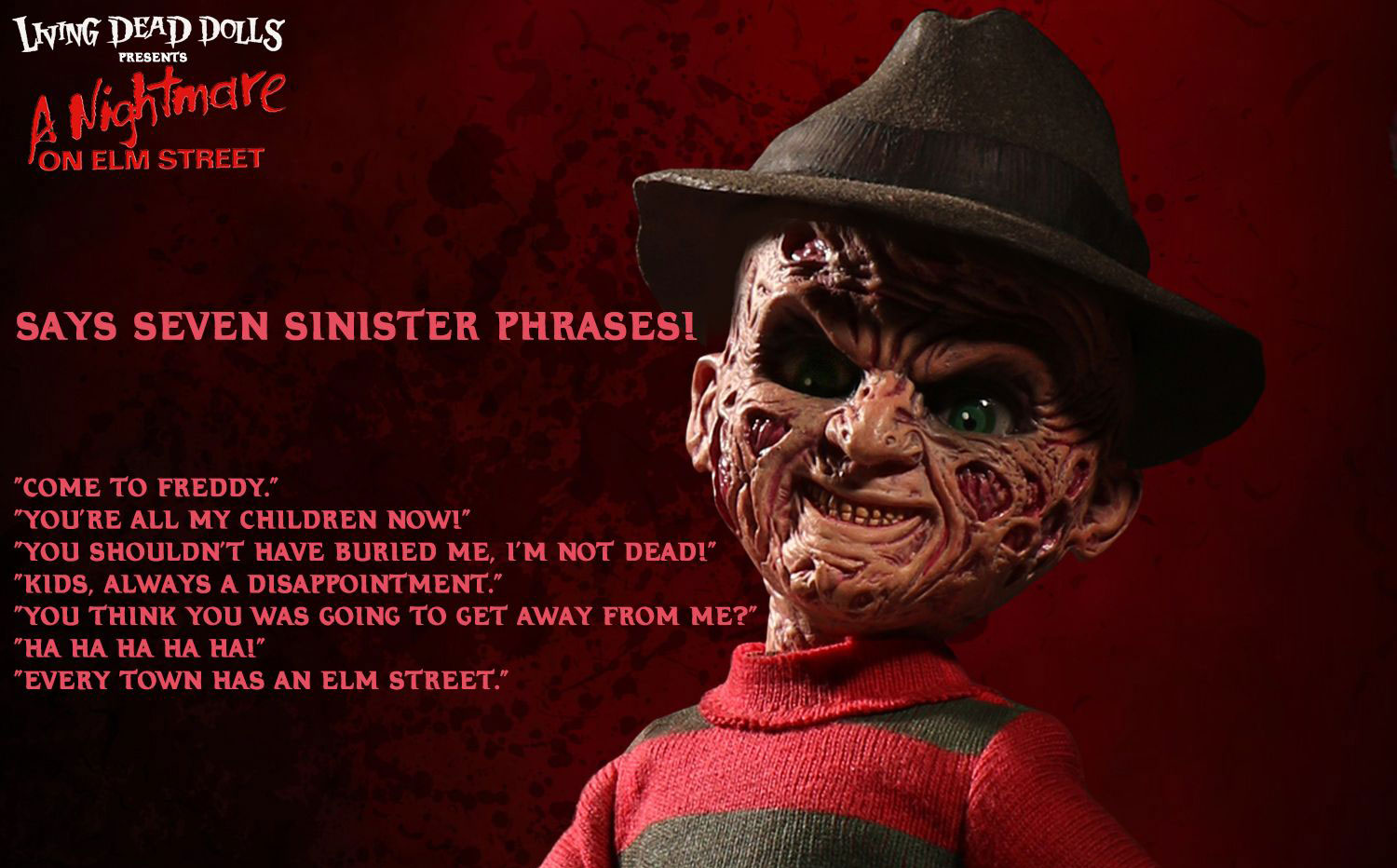 Mezco Toyz is coming to haunt your dreams with this Talking Freddy Krueger Living Dead Doll that's creeping its way into your collection come Summer 2018.
New from Mezco's Living Dead Dolls line, this officially licensed Talking Freddy stands 10-inches tall, has 5 points of articulation, and says 7 fiendishly fun film phrases with the simple push of a button on his back. As Mezco Toyz continues to dive deeper into the world of Horror with recent releases like the Jason Voorhees Mega Scale Doll and Michael Myers One:12 Collective Action Figure, plus Freddy, Jason and Chucky Flatzos Plush items, this Freddy Living Dead Doll is kind of cute and completely creepy, complete with his trademark razor glove and removable hat for frightful effect.
Scroll down to scope out official photos from Mezco Toyz below, and pre-order this Freddy doll here.
Talking Freddy Krueger Living Dead Doll – BUY NOW
---