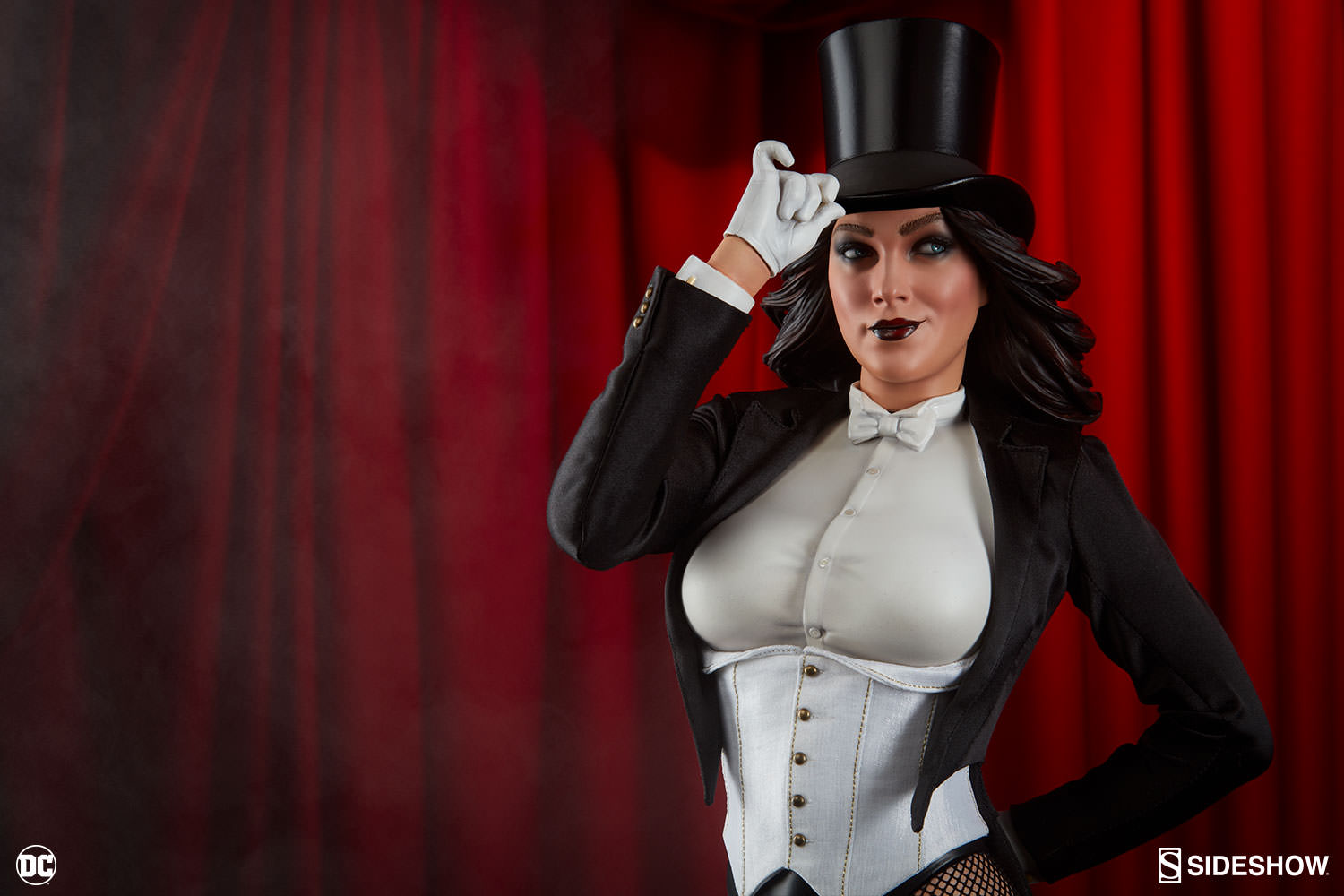 When you think of the most powerful characters in the DC Universe, Superman and Wonder Woman are probably the first names that come to mind. One name that you probably don't think of is Zatanna Zatara (yeah, kind of a tongue twister, isn't it?), but she should be in the conversation. The DCU's resident magician has the power to literally do anything she wants through the power of magic just by saying it backwards – literally anything she wants. Sideshow Collectibles knows that Zatanna is extremely powerful and have created a great new figure of the Justice League's resident magician.
Dressed in her popular costume from the comics, complete with top hat and fishnets, this Premium Format Figure features Zatanna standing atop a special magic-influenced base while tipping her hat to her adoring fans, and holding cards behind her back. The Exclusive edition of the figure comes with a white rabbit at the base, which we can only assume she pulled from her hat.
Pre-orders for the Zatanna figure are now live at Sideshow.com. Check out the official images below.