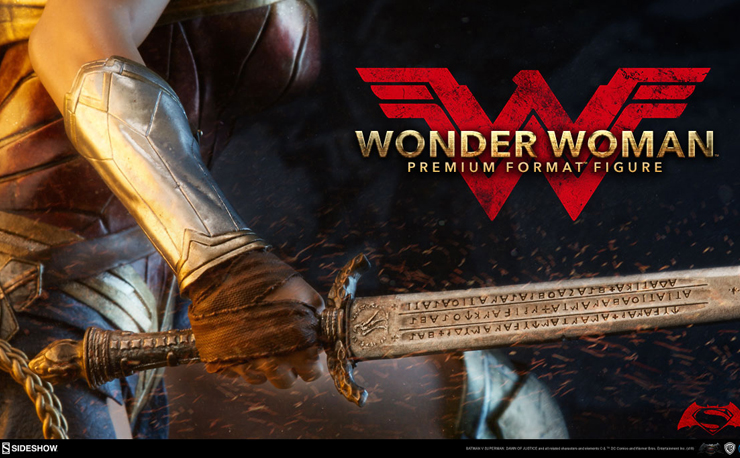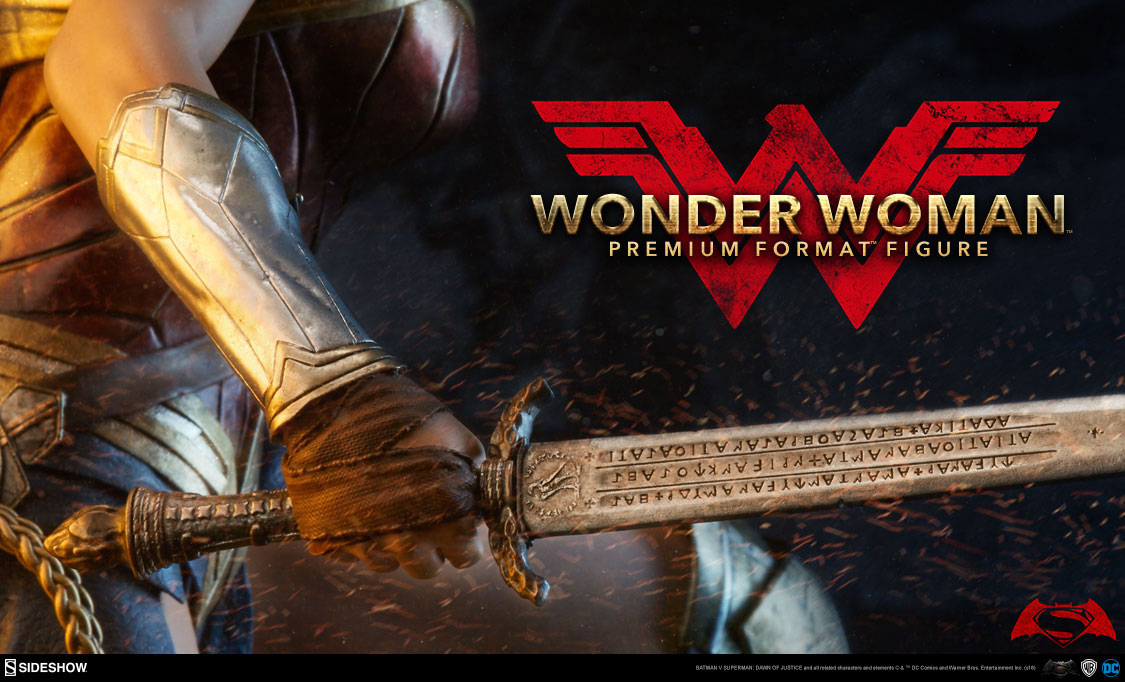 With a new Wonder Woman movie set to hit theatres this summer, Sideshow has put out a preview of a Wonder Woman Premium Format Figure that's coming soon.
Based on Gal Gadot's appearance in Batman vs. Superman: Dawn of Justice, this teaser gives a quick glimpse at things to come, zooming in on the Amazon Princess' sword and shiny armor. Get your first look at the upcoming Wonder Woman Premium Format Figure by Sideshow Collectibles up top and stay tuned for more info on release date, price and other details in the coming days.
Click here for more DC Comics Premium Format Figures by Sideshow Collectibles.