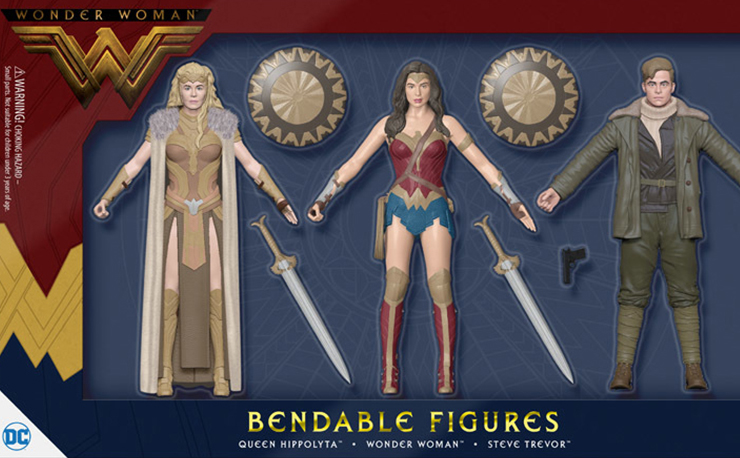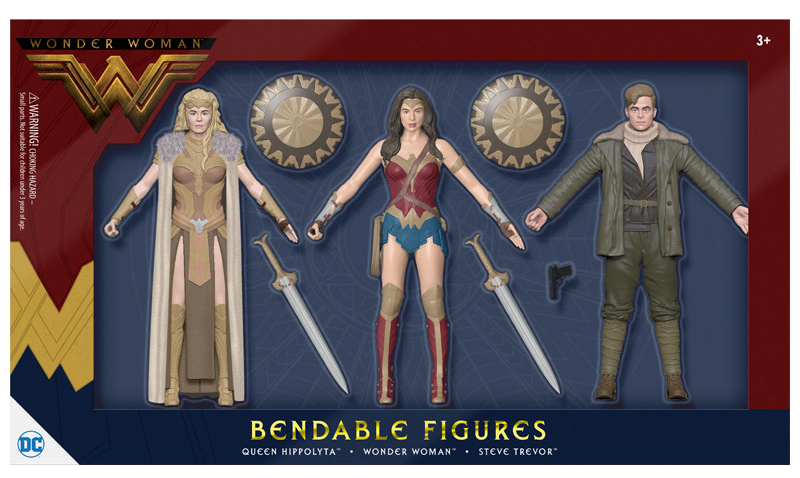 The Amazonian Princess is poised to dominate the box office this summer and merchandise for the Gal Gadot film will no doubt be flying off the shelves. NJ Croce are known for their excellent bendable figures, so it's no surprise that they're ready to release a set just for Wonder Woman herself.
Standing at about 5" tall, these highly detailed action figures provide you with an endless amount of poses with their incredible flexibility. You can go solo with just the figure of Wonder Woman who comes complete with sword and shield, or you can buy the boxed set which comes with Wonder Woman, her mother Queen Hippolyta (also complete with sword and shield), and Steve Trevor who comes with pistol in hand.
Both coming out in May, a month before the film, pre-order just Wonder Woman for $16.99 or grab the trio in the boxed set for only $39.99 right now.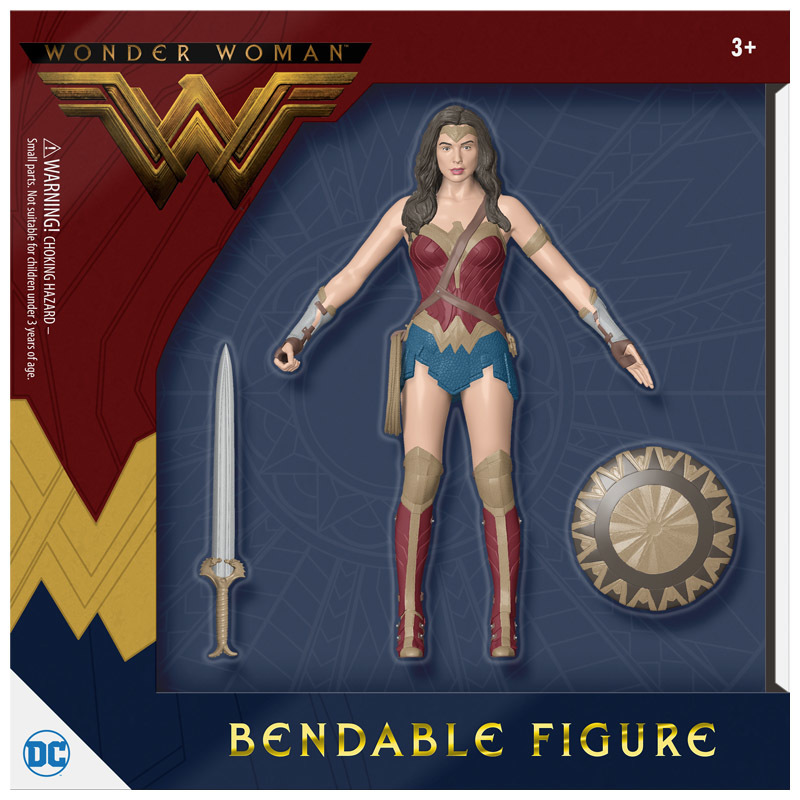 Wonder Woman Bendable Action Figure – Buy Now
---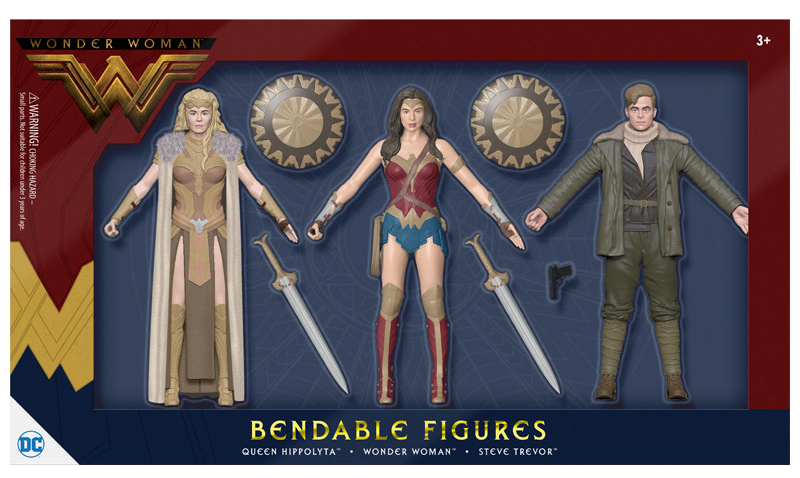 Wonder Woman Bendable Action Figures 3-Pack – Buy Now