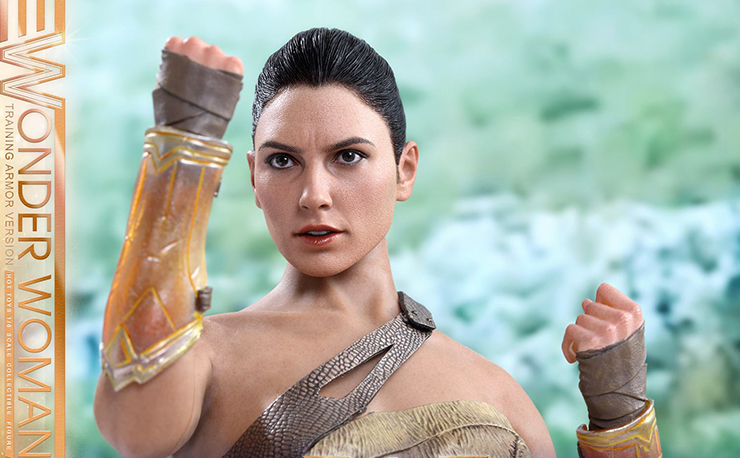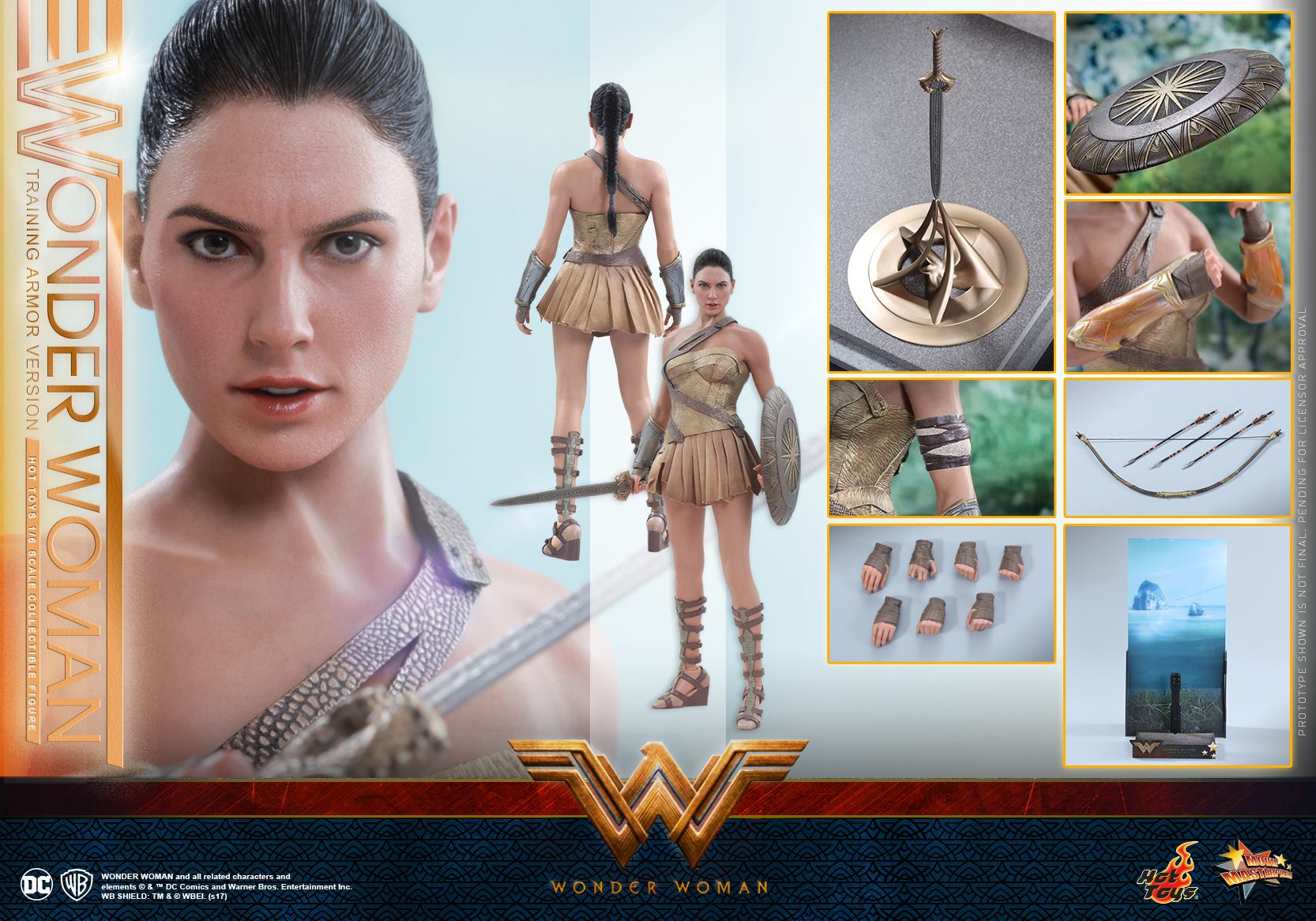 DC and Warner Bros. seem to have a hit on their hands with the release of the Wonder Woman film hitting theaters worldwide, and the collectibles have been some of the coolest we've seen in a long time. From the looks of it, Diana sports a ton of different outfits during the course of the film, and Hot Toys has crafted an amazing looking figure out of her time wearing a traditional Amazonian training outfit.
Standing at 11.5" tall and with 17 points of articulation, this 1/6th scale figure features the dead-on likeness of actress Gal Gadot while wearing her Amazonian training outfit from her time on Themyscira. Coming in a specially tailored gold training outfit, this Wonder Woman figure is armed with a sword, shield, bracelets, and bow and arrow. The figure also comes with six swappable hands including a pair to hold her shield, one to hold an arrow, and one to hold her sword. The figure also comes with a gold sword base to add even more possibilities when it comes to displaying this incredible collectible.
The Wonder Woman 1/6 Scale Training Armor Figure by Hot Toys is now available for pre-order here.