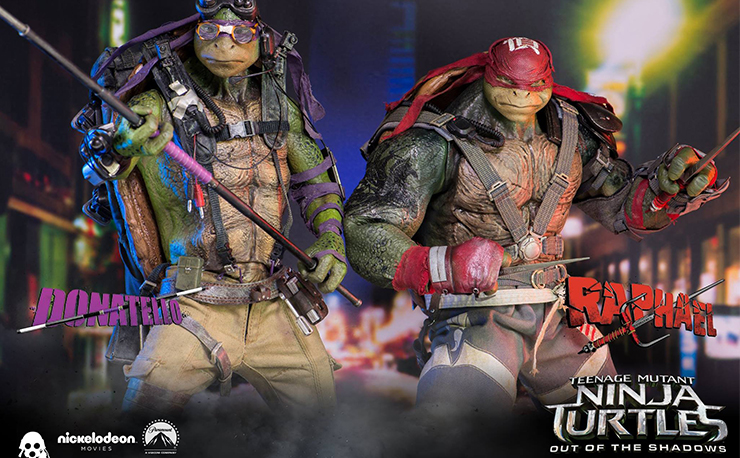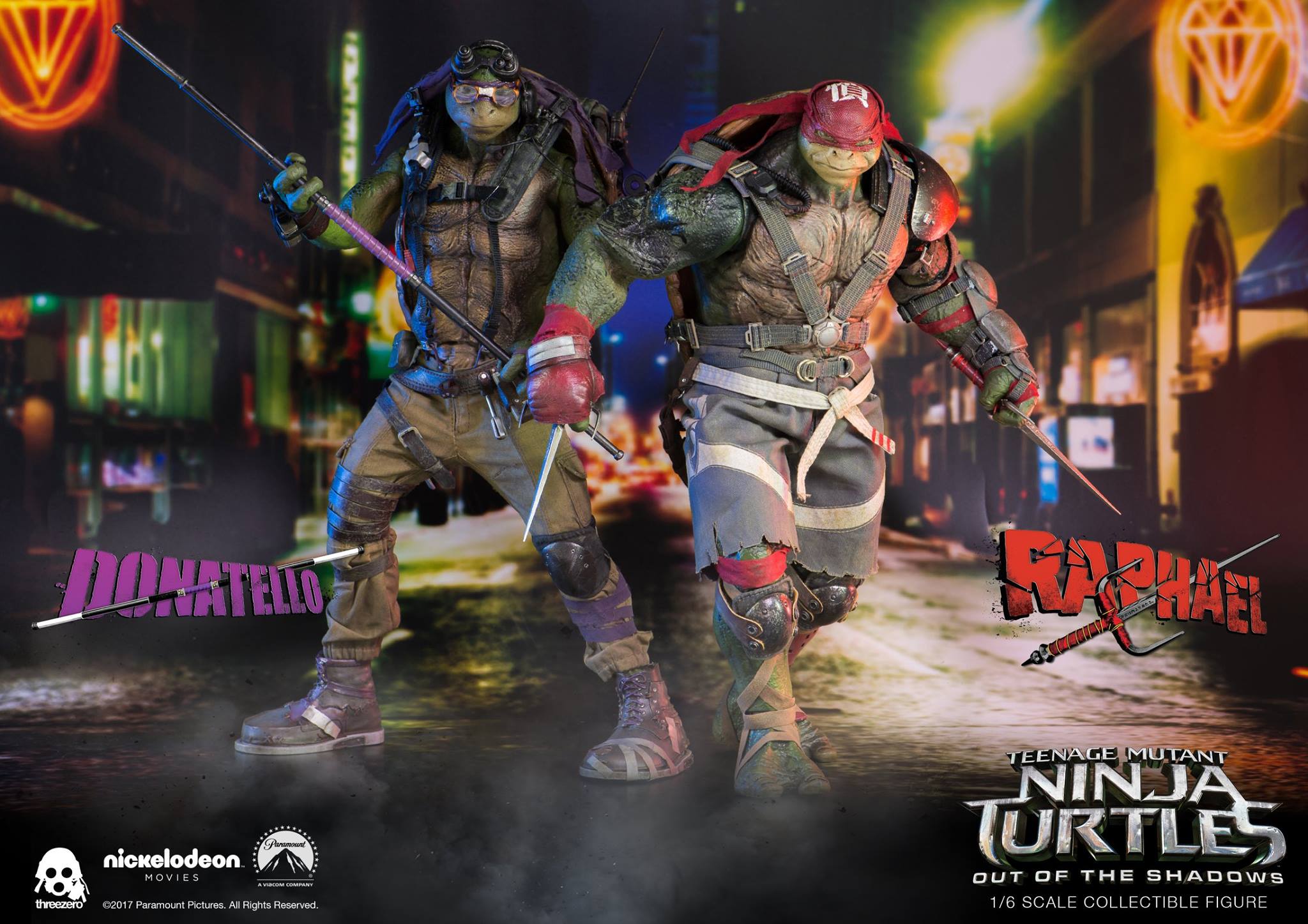 However you feel about the recent Teenage Mutant Ninja Turtles movies, the one thing you have to give them credit for is how incredibly detailed the Turtles look. Definitely a step up from the earlier movies (in terms of look, but nostalgia still has us loving those old films), you can now own the other two Turtles to go along with the Leo and Mikey figures thanks to ThreeZero and their incredible new line of action figures.
Standing at around 13″ tall, these figures of Donatello and Raphael come straight out of the recent Teenage Mutant Ninja Turtles: Out of the Shadows film and both feature accurate details such as battle damaged paint, realistic texture, tattoos and wrinkles and over 25 points of articulation.
The Raph figure comes with a wide array of weaponry including his trademark sais, throwing ninja stars, two kamas, an army knife and a set of interchangeable hands so you can place whichever weapon pairing you want in them.
Donnie comes with all the gadgets that you expect the tech geek turtle to have such as a Quadrone, walkie talkie, handheld game, game control pad and, of course, his fighting bo staff.
Make sure to pre-order both sixth scale figures of Donnie and Raph as soon as you possibly can because they'll only be available for a limited time.