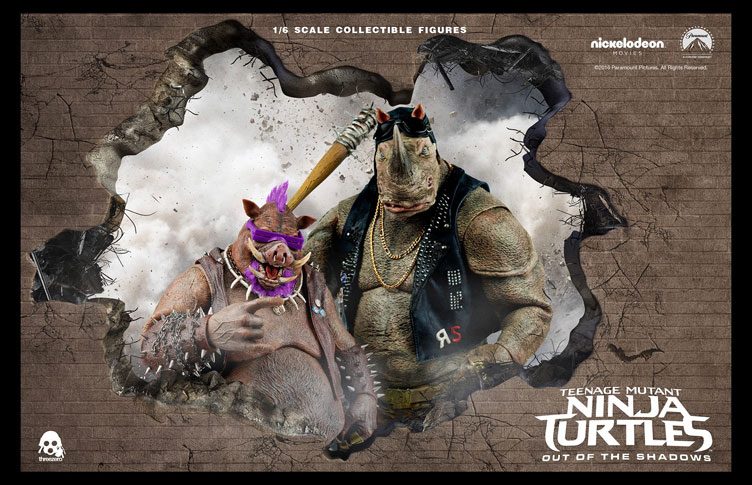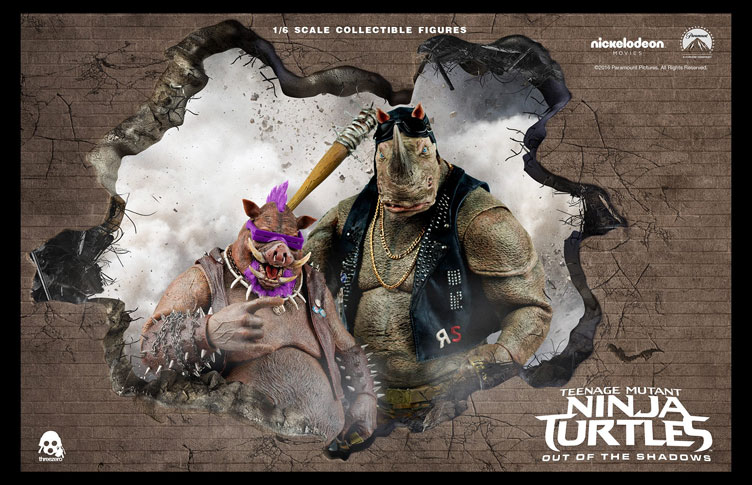 Giving us a glimpse at things to come, ThreeZero has revealed a preview pic of two new Teenage Mutant Ninja Turtles: Out of the Shadows Bebop and Rocksteady Sixth Scale Figures that are on the way.
After recently revealing the Kevin Eastman Mikey and Leo 1:6 Scale Figures, next up are the destructive duo, modeled after their characters in the TMNT: Out of the Shadows film. Although additional details like release date and other info are still slim, here's your first look at the Bebop and Rocksteady figures that are coming soon.
Stay tuned for more info when ThreeZero dishes out the details in the days ahead.