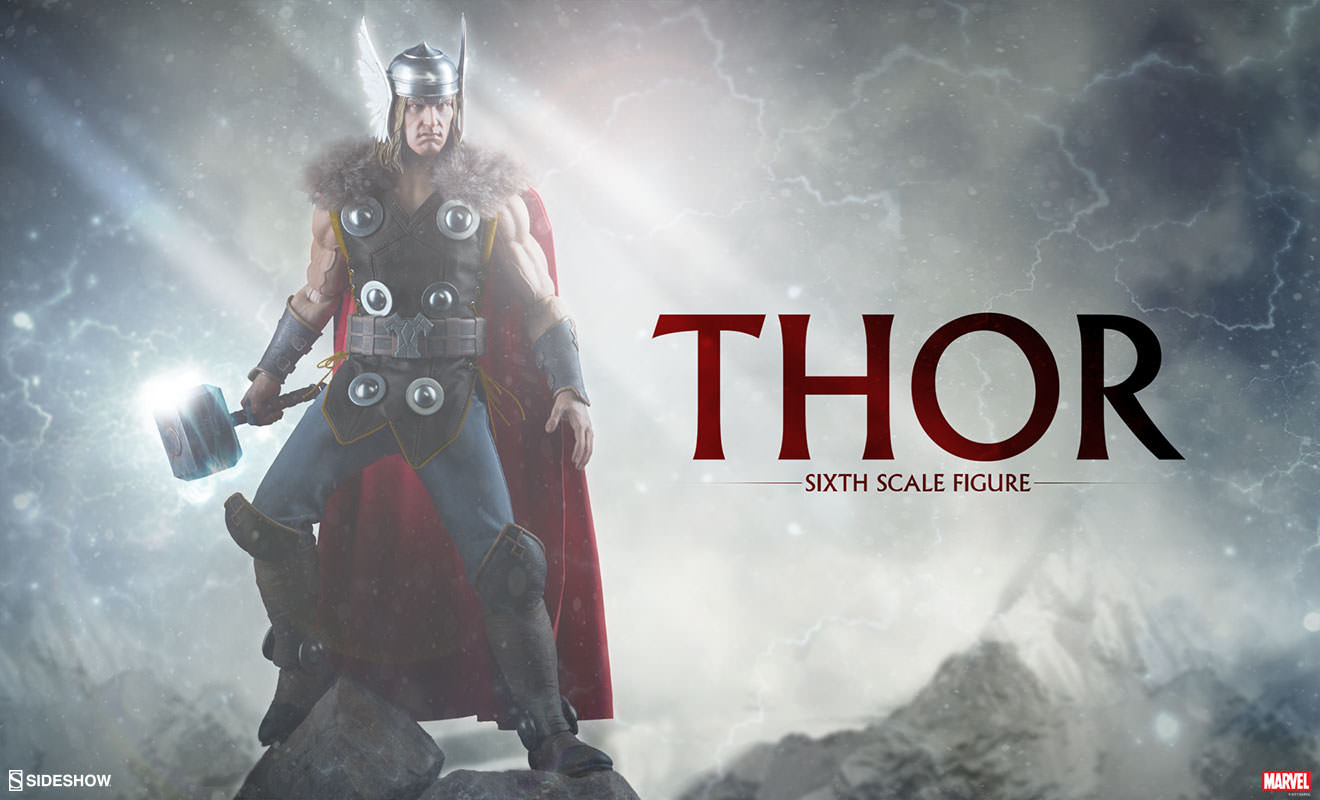 After being thoroughly impressed by the trailer for the upcoming Thor: Ragnarok film and what looks like the return of the classic character in the upcoming Marvel: Generations comic book event, this looks to be the God of Thunder's year. To top it all off, Sideshow Collectibles has made Thor their latest Marvel character to get that incredible Sideshow treatment and by the looks of it, this figure might stand above all the rest.
This sixth scale figure features that classic Thor look with a modern twist, as the addition to fur on the shoulders gives the figure a unique look that we hope the comic adopts one day. Every detail, from his costume down to the inscription on his hammer, is made with incredible precision, resulting in one of the best Thor figures we've ever seen. Coming with swappable hands and a mini figure of Thor as a frog from the classic comic storyline, this is the Thor figure every fan should own.
The Marvel Thor Statue is now available for pre-order at Sideshow.com. Check out some of the pics below.