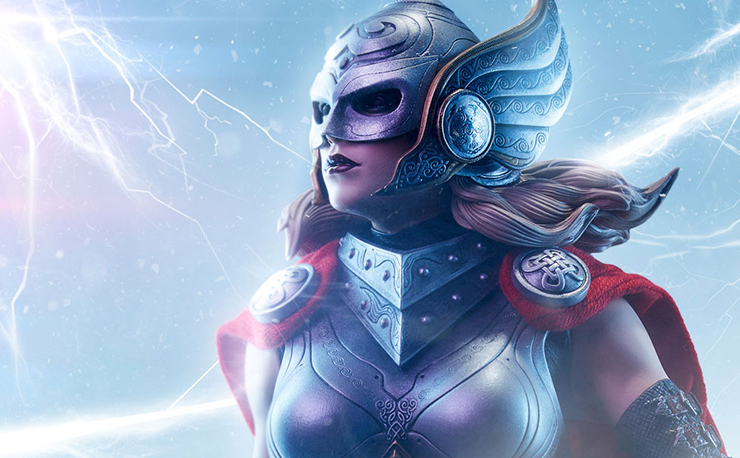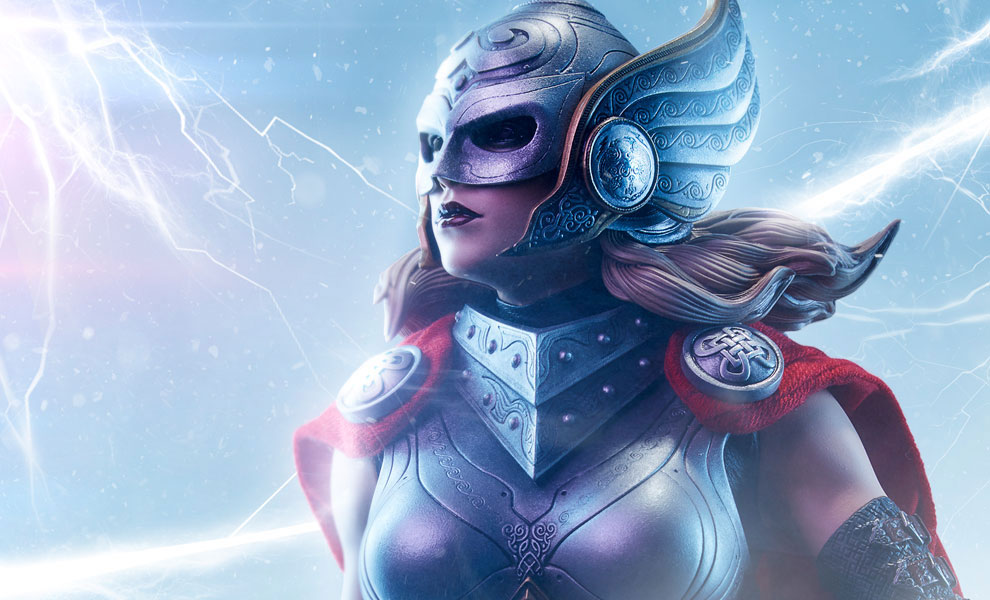 While Chris Hemsworth dominates the big screen as Marvel's God of Thunder, the worthiest mortal to wield Mjolnir in the comic book universe is actually Jane Foster. Her turn as Thor has taken fans by storm and her starring role in the monthly Thor comic has been getting rave reviews. Now's your chance to own one of the modern Marvel era's greatest creations with this amazing figure from Sideshow Collectibles.
Standing on a mountaintop display at 20" tall and weighing in at 15 lbs., this Premium Format Figure features the Goddess of Thunder with the mighty Mjolnir in her right hand (complete with new description reflecting that she be worthy) and the limited edition Sideshow Exclusive variant comes with an alternate arm holding the legendary battle axe, Jarnbjorn. The armor and winged helmet are ultra detailed to reflect the incredible design of the character, and the flowing red cape adds a much-appreciated dramatic effect to the imposing figure.
Don't sleep on this premium figure depicting one of Marvel's most popular characters by pre-ordering now for $499.99 at Sideshow.com and expect it at your door in the last quarter of 2017.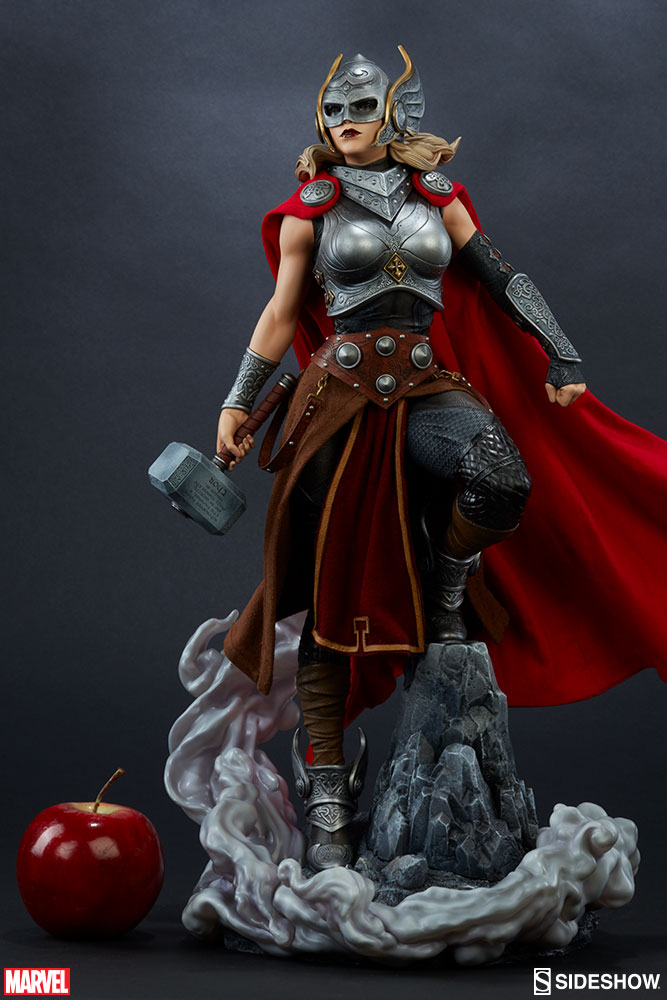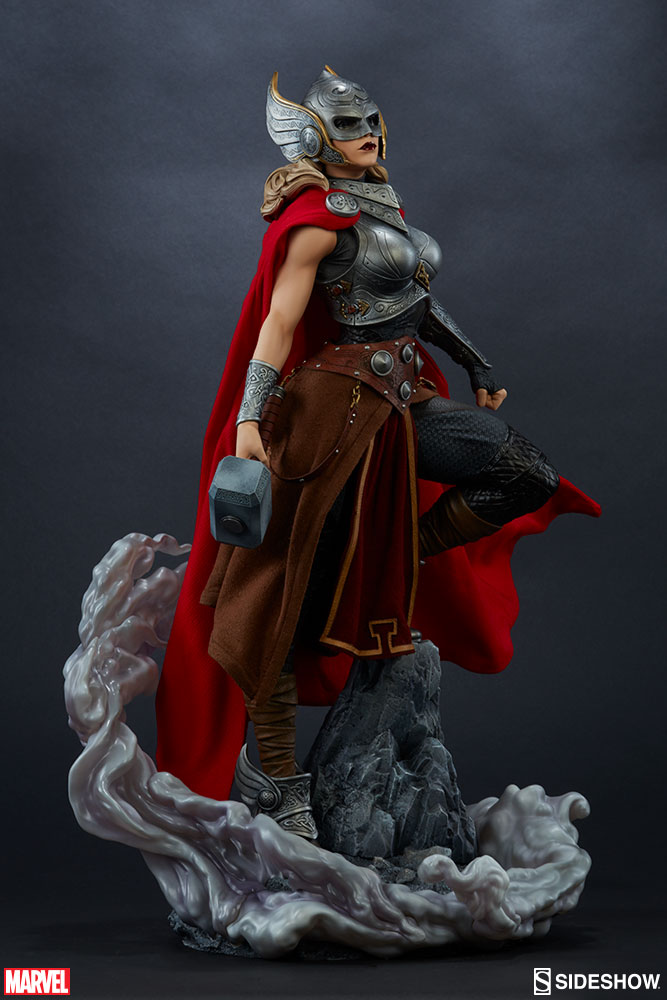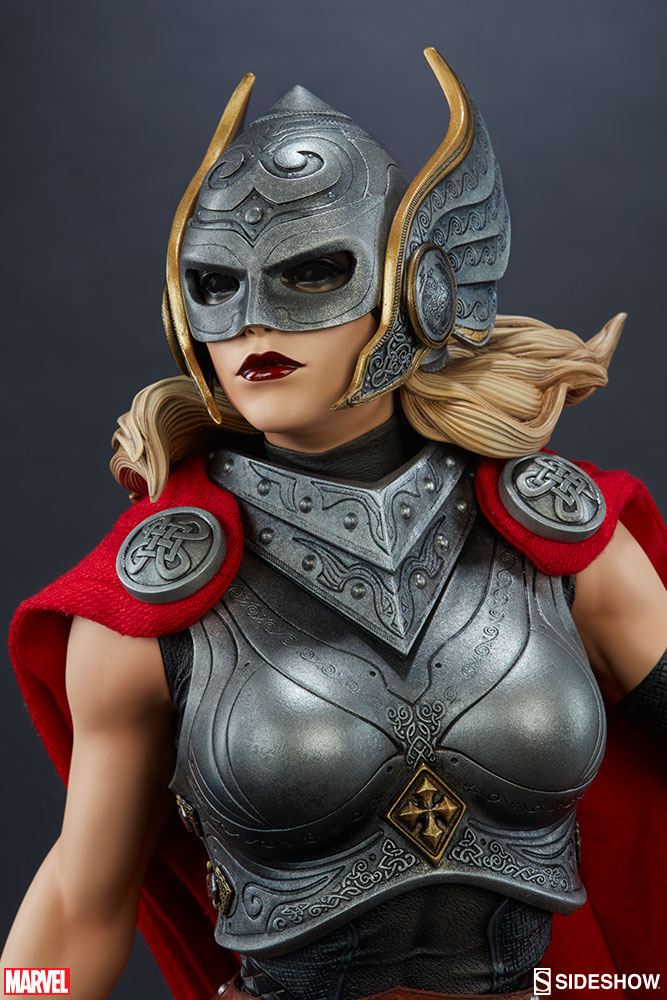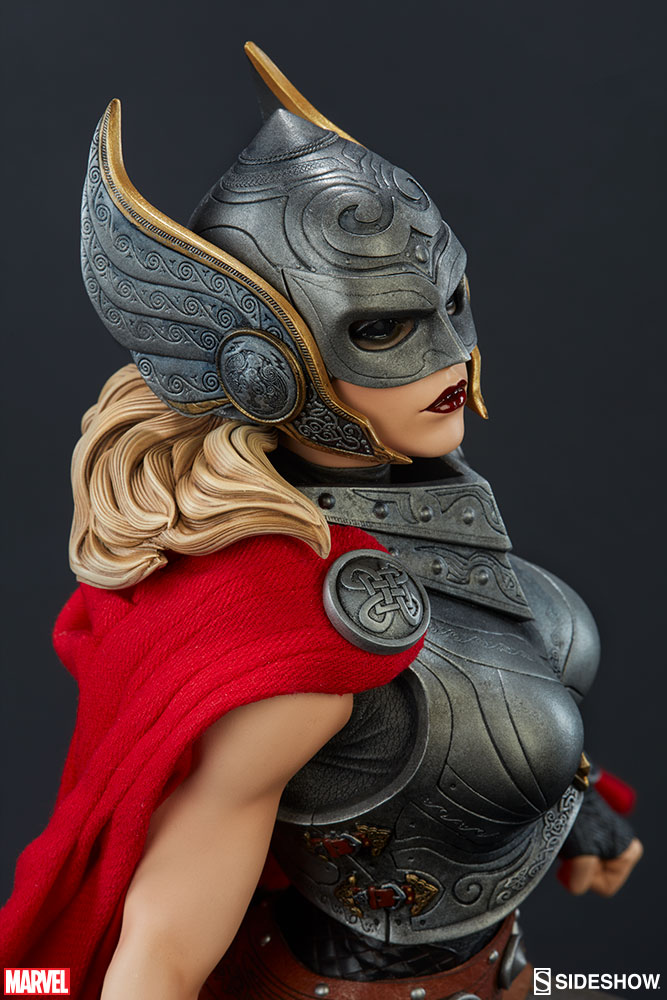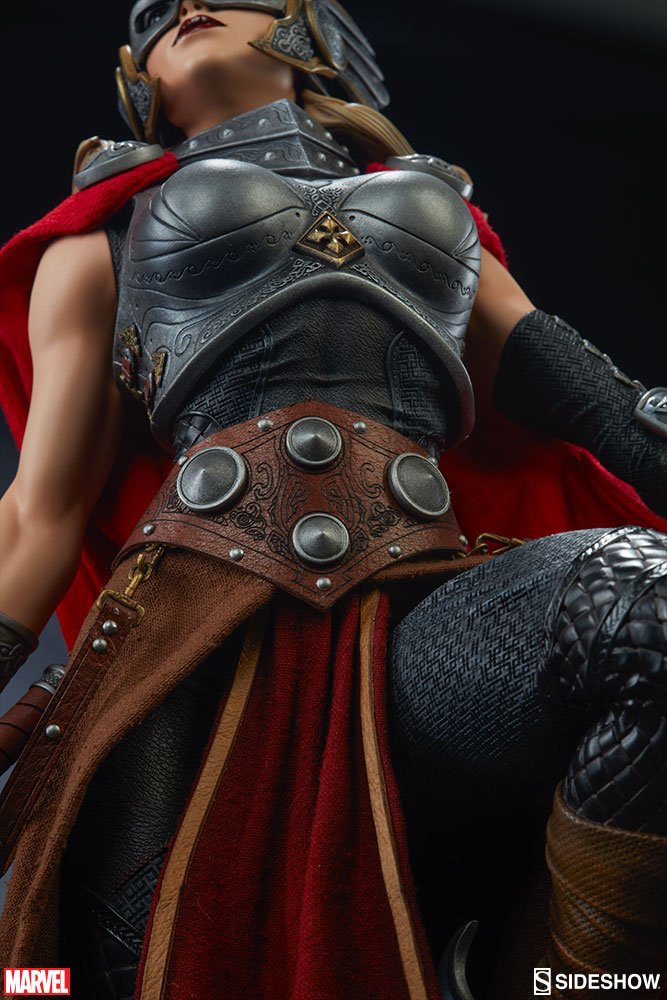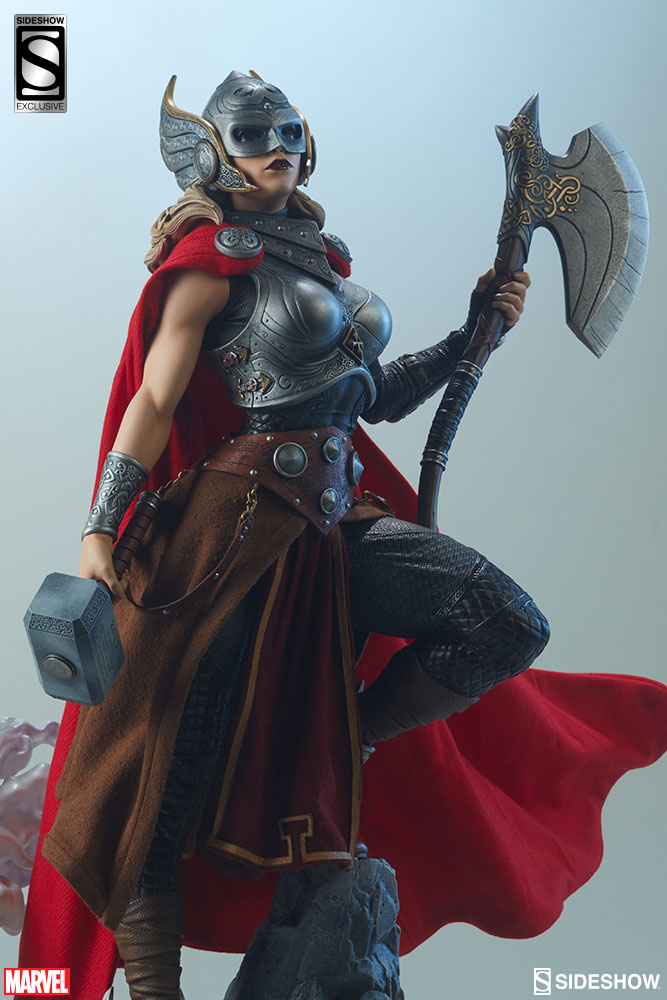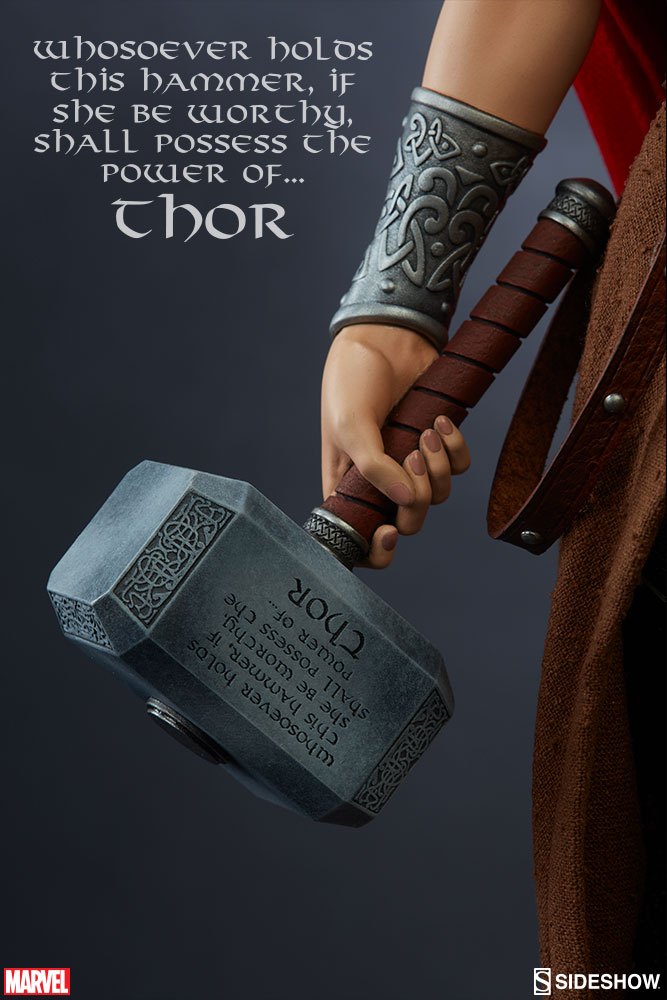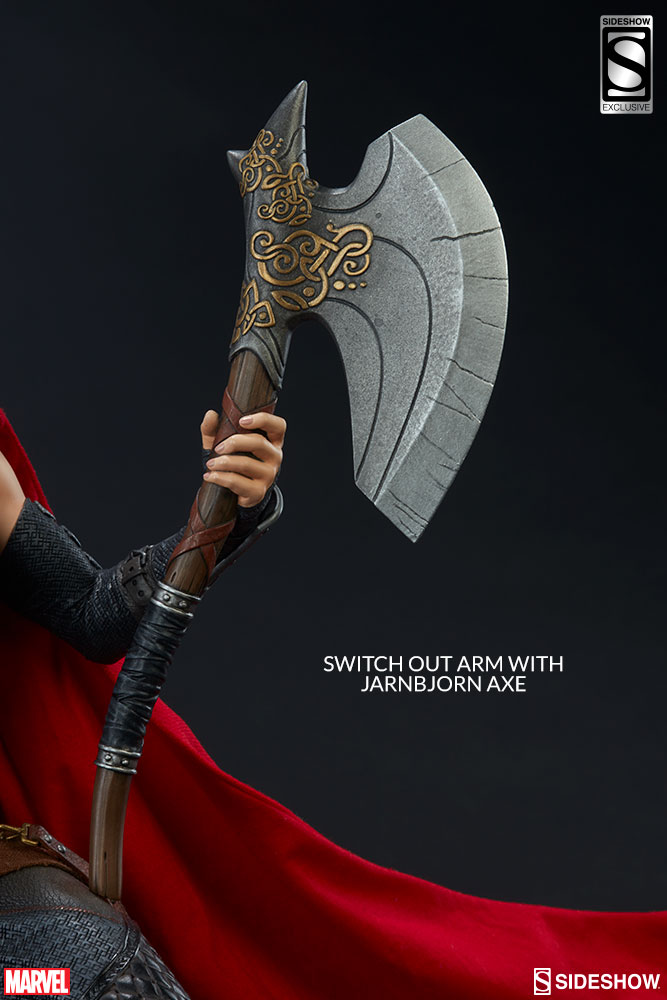 Click here to buy the Thor: Jane Foster Premium Format Figure.