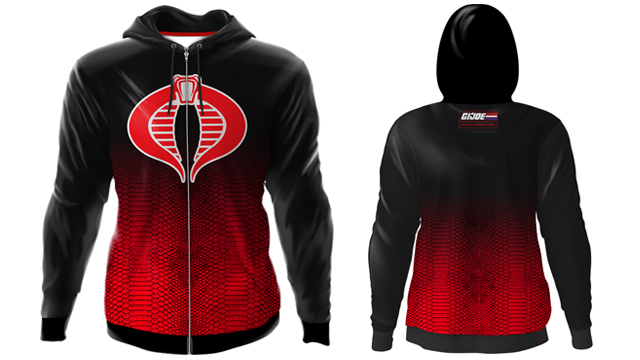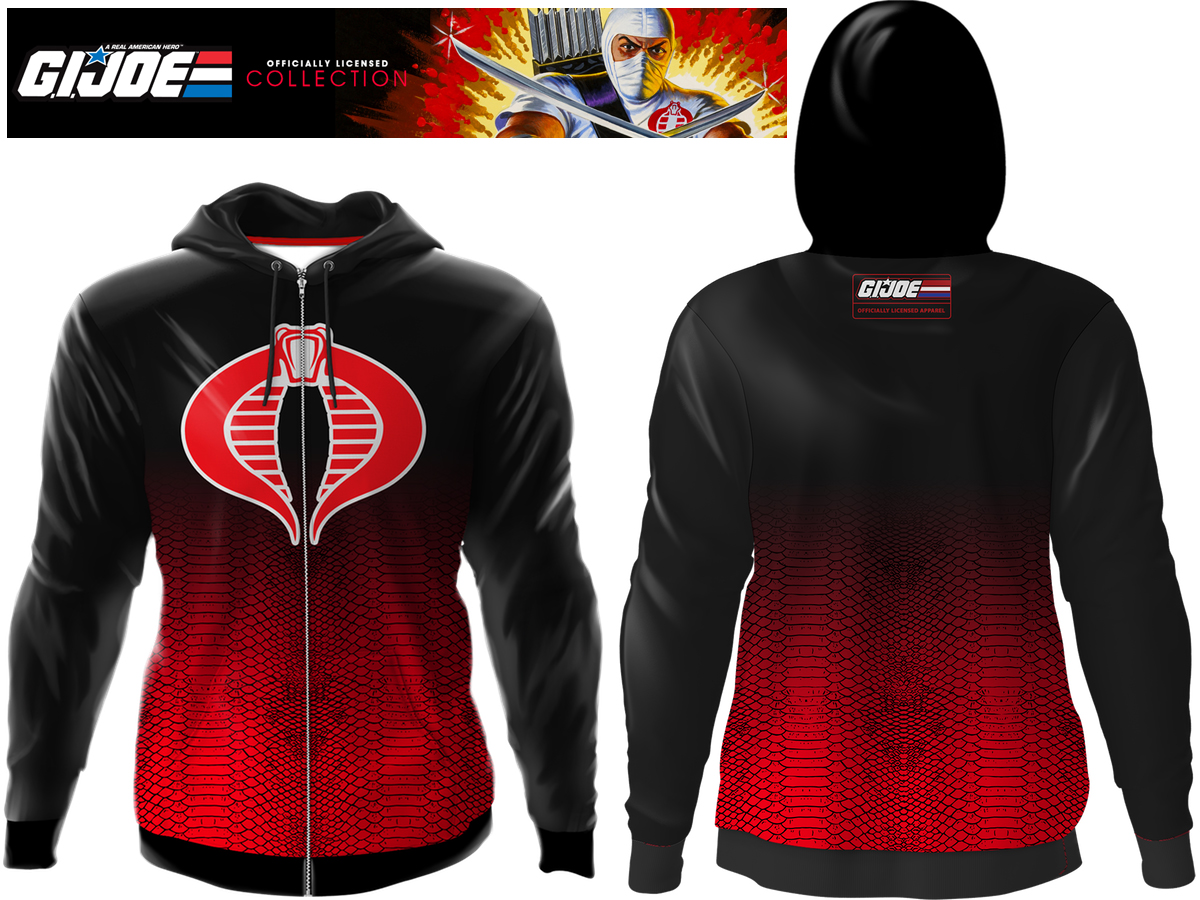 For the hardcore G.I. Joe fans and collectors out there, 80sTees has created the ultimate Cobra hoodie that's pretty much a must-have clothing style. Being a lifelong G.I. Joe collector myself, and having bought several G.I. Joe shirts over the last little while like this Cobra Comander Logo T-Shirt, the Scarface Cobra Commander T-Shirt, and many others, 80sTees was kind enough to send over one of these Icon Fade Activewear Cobra Logo Premium Hoodies to check out, and hands down, it's as awesome as it sounds.
Forget your standard cotton hoodie. This full-zip style is very different. First off it's pretty pricey, but with reason. The hoodie is super-lightweight and features sublimation graphics which means the prints are in the garment, so the visual effect is spectacular, and you don't have to worry about the graphics cracking, peeling or fading over time. Secondly, the hoodie features a slick looking snakeskin print that fades to black. At the back is a G.I. Joe logo with the words "Officially Licensed Apparel" so all of your fellow Joe friends and collectors know it's legit. And with summer coming up, the lightweight feel is perfect for keeping warm when it's a little cool out, without overheating. As for the fit, it's a little slim, but not too restrictive, so if you have a larger frame, maybe consider sizing up. Besides that, its a pretty cool style for just about any G.I. Joe fan.
You can pick up this G.I. Joe Cobra Premium Zippered Hoodie at 80sTees.com.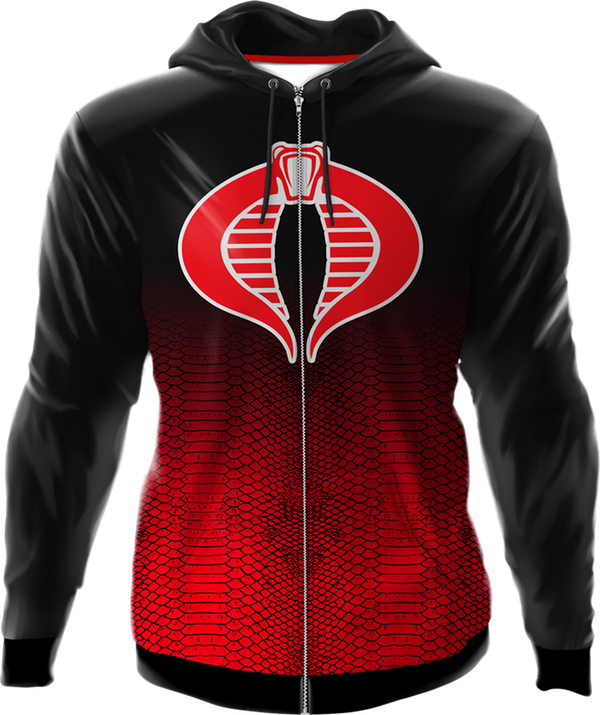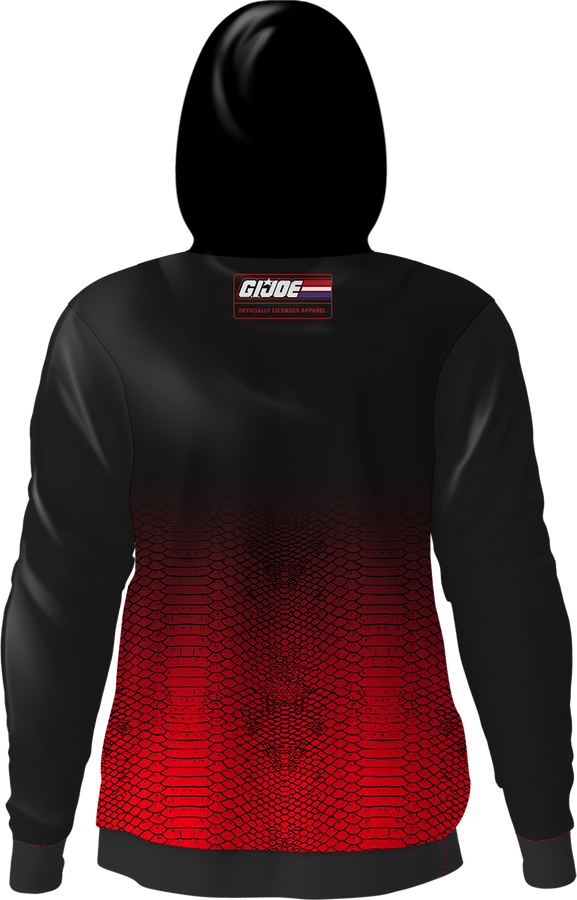 G.I. Joe Cobra Commander Premium Zip Hoodie