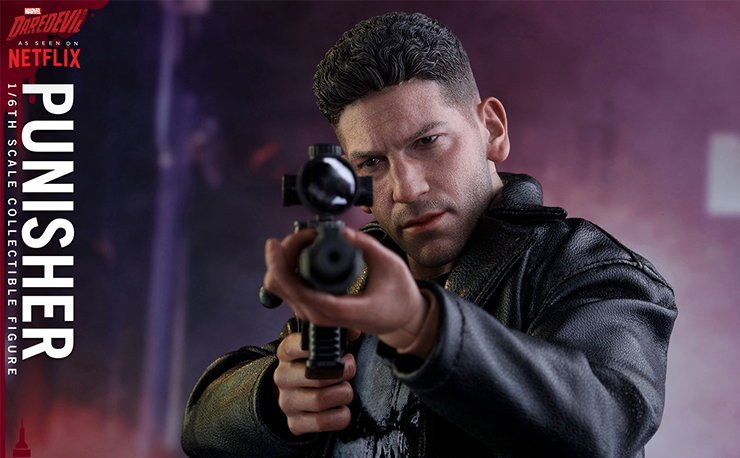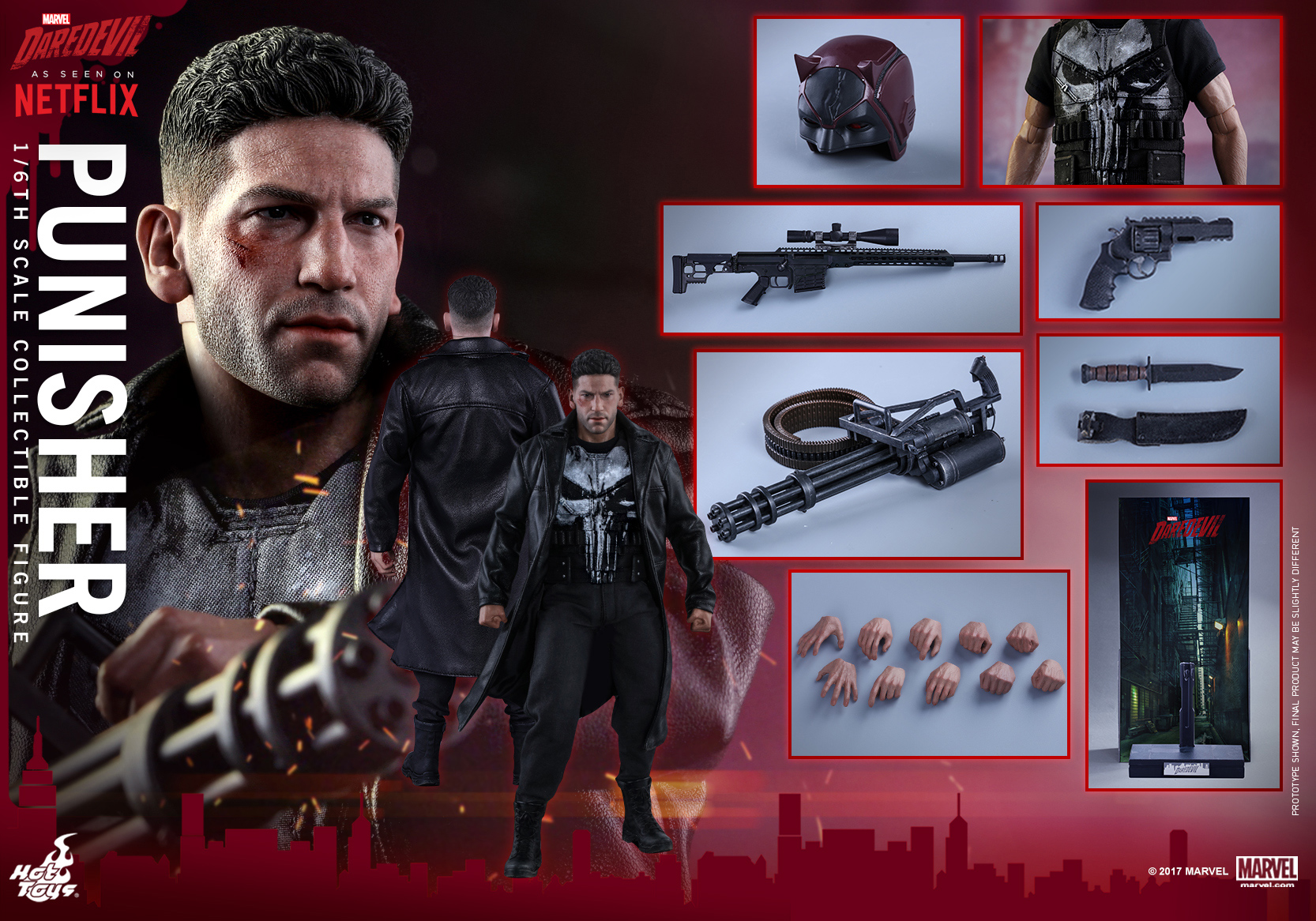 The breakout star of the second season of Netflix's hit Daredevil TV series finally has his own killer action figure courtesy of the fine folks at Hot Toys.
Sculpted from actor Jon Bernthal's likeness and featuring a tailored Punisher outfit, several interchangeable hands, multiple points of articulation and a wide range of weapons such as a sniper rifle, dagger, pistol and mini-gun, this sixth scale Punisher figure also comes with a unique backdrop and Daredevil mask so you can pose him just like he stands in that infamous Netflix poster. In addition to this Punisher figure, you can also pick up The Daredevil Netflix TV Series Figure that Hot Toys has up for pre-order as well.
So while you wait for his solo show to debut, click here to pre-order The Punisher figure at Sideshow.com with delivery set for Jan 2018 – Mar 2018.