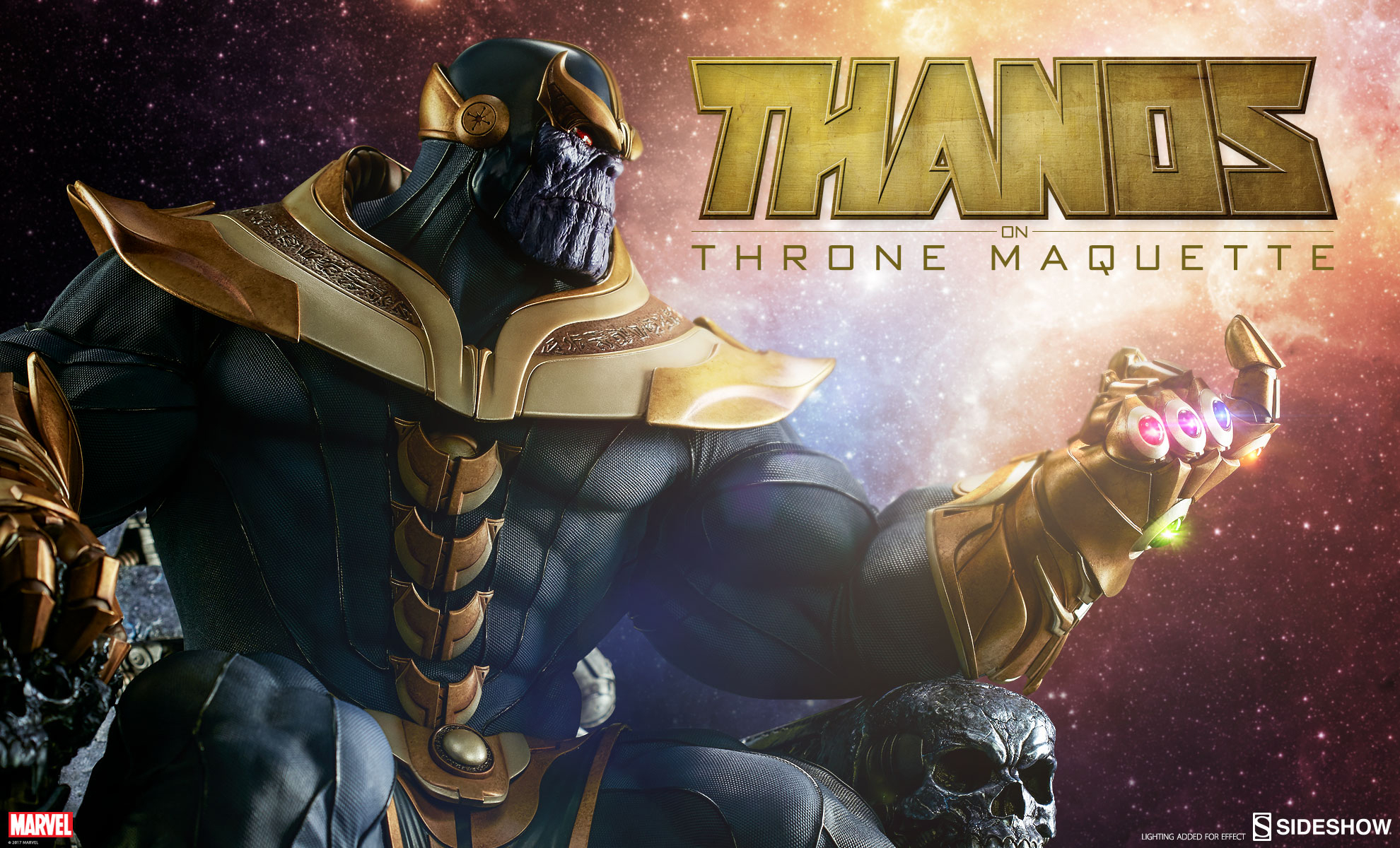 Ever since the after the credits stinger at the end of the first Avengers movie, fans have been waiting in anticipation for the big showdown between every hero in the Marvel Cinematic Universe and the big bad cosmic villain known as Thanos. And while that showdown is a year away in the upcoming Avengers: Infinity War, fans can curb their appetite for destruction with this amazing maquette of The Mad Titan Thanos in all his evil glory.
Based on the classic cover to the fourth issue of The Infinity Gauntlet limited series, this domineering maquette stands (or sits) at an impressive 21.5" tall and depicts the Thanos of Titan ready for any and all challengers as he sits upon his throne, while wielding the all-powerful Infinity Gauntlet. This imposing piece is highly detailed from the shiny Infinity Gems, to his throne, which is a skull-filled, tribute to Mistress Death that seems only fitting for him to sit upon.
Set to release in the first quarter of 2018, pre-order now at Sideshow.com to do what very few will ever claim to do: Own Thanos.