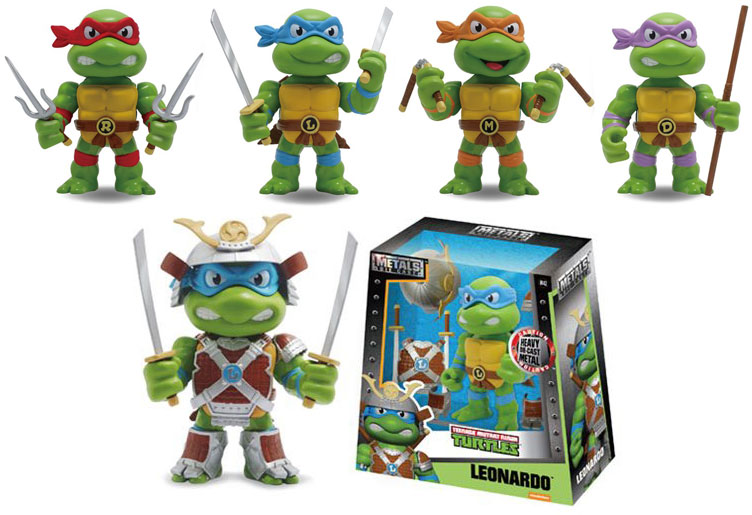 Turning your favorite Teenage Mutant Ninja Turtles into tiny, tough little dudes, Jada Toys has unleashed this Metals Die-Cast action figure line featuring all four TMNT characters.
Included in the 4-inch tall figure collection are Leonardo, Raphael, Michelangelo and Donatello in classic 1990s-style deco with 5 points of articulation each and trusty weapons in trademark half-shell style. Also included in the die-cast collection is a 6-inch Samurai Armor Leonardo that's fully equipped for battle in a removable outfit and duo katana, ready to slice and dice Shredder and the Foot Clan.
Time to add a few new TMNT toys to your collection? Take a closer look at the Teenage Mutant Ninja Turtles Metals Die-Cast Action Figures by Jada Toys below.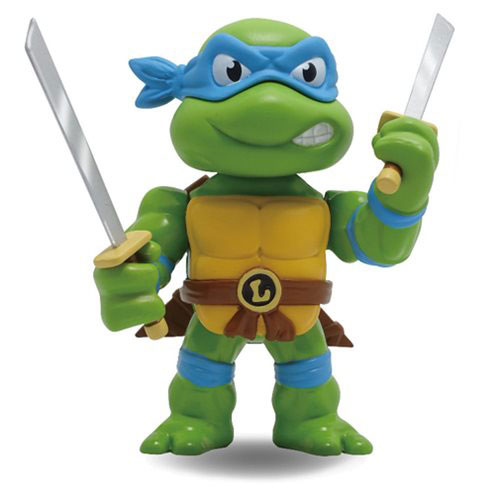 TMNT Leonardo 4-Inch Metals Die-Cast Action Figure – BUY NOW
---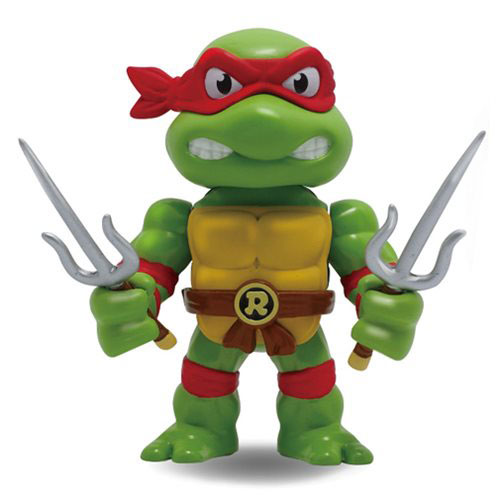 TMNT Raphael 4-Inch Metals Die-Cast Action Figure – BUY NOW
---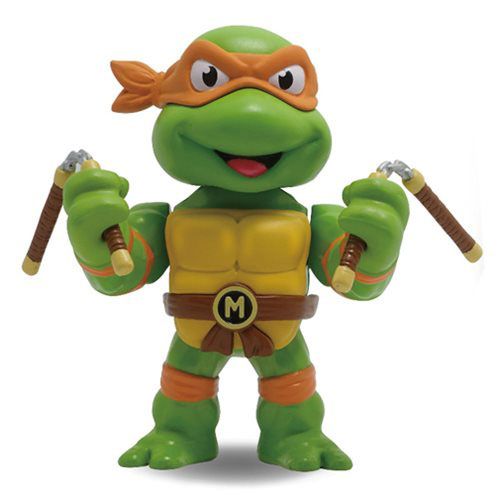 TMNT Michelangelo 4-Inch Metals Die-Cast Action Figure – BUY NOW
---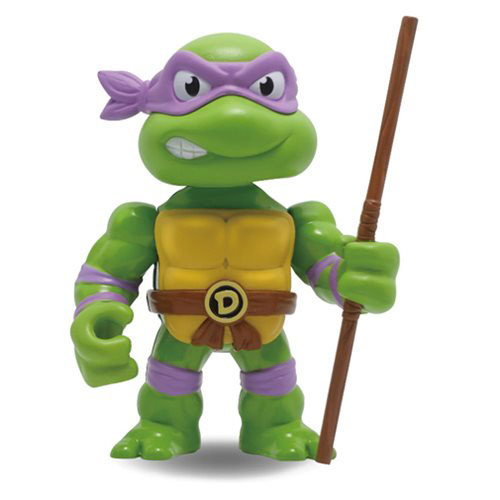 TMNT Donatello 4-Inch Metals Die-Cast Action Figure – BUY NOW
---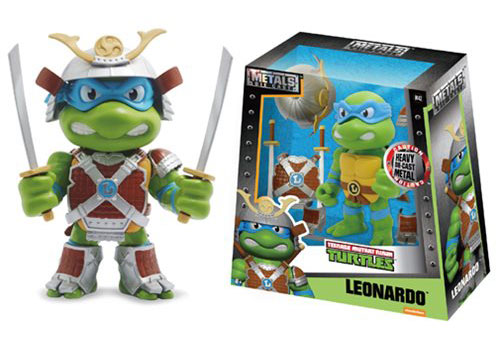 TMNT Samurai Armor Leonardo 6-Inch Metals Die-Cast Action Figure – BUY NOW