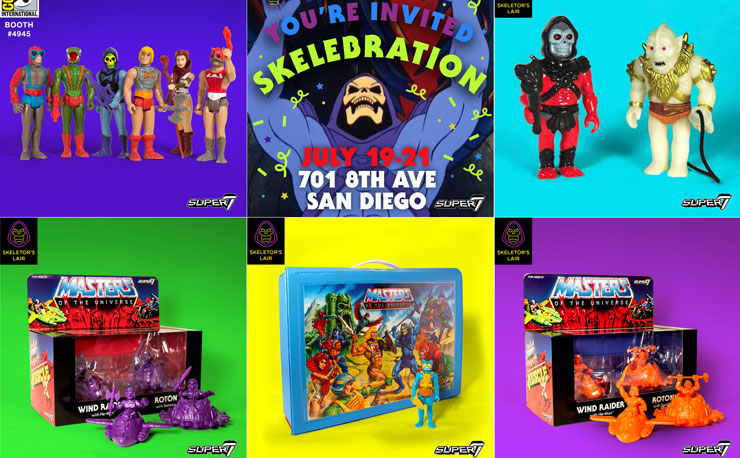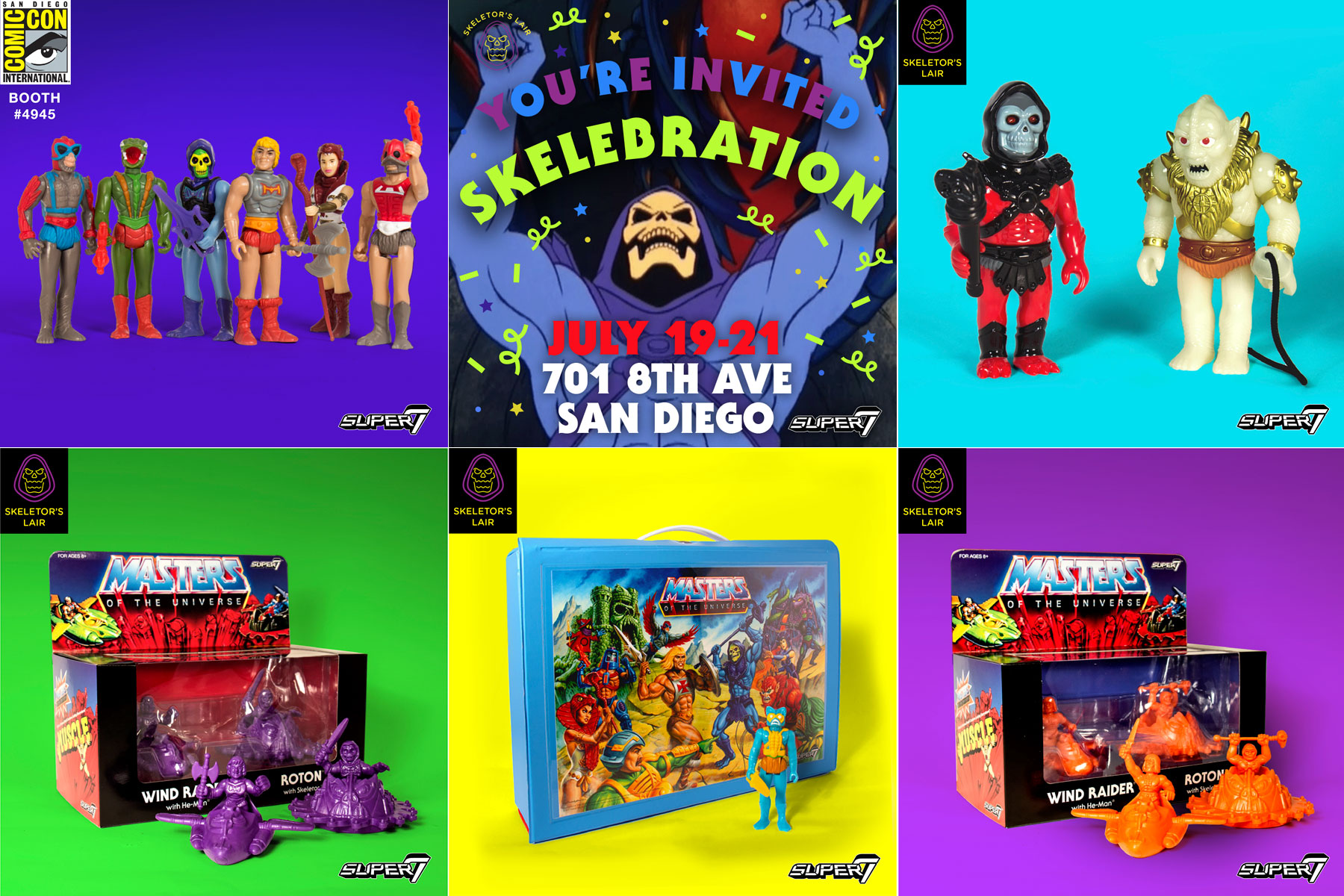 For Masters of the Universe fans, Super7 is bringing Skeletor's Lair back to this year's San Diego Comic-Con, along with a bunch of exclusive MOTU collectibles to commemorate the "Skelebration". After teasing a few different things recently, here's a preview of the Masters of the Universe madness that Super7 has lined up for SDCC 2017 and their Skeletor's Lair.
Included in the assortment is wave 3 of the MOTU 3.75″ ReAction Figures, a M.U.S.C.L.E 4-pack with He-Man and Skeletor with Wind Raider and Roton vehicles, Skeletor and Beastman 5″ Japanese Soft Vinyl Figures, Micro Vinyl He-Man and Skeletor 2″ Figures, and a ReAction Figure Carry Case with Exclusive Merman Mini-Comic 3.75″ Figure. In addition there will also be a Masters of the Universe Rudy Obrero 1982 Box Art Portfolio, which is a collection of 7 high quality 12" x 16" prints featuring the original Masters of the Universe box art oil paintings by legendary artist Rudy Obrero. Finally, for those who're looking to liven up your MOTU fashion game, there will be a few new tees to snag, as well as a sweet looking Orko sweatshirt.
Take a closer look at everything below and be sure to join in on the Skelebration if you're heading over to Comic-Con in San Diego this month.