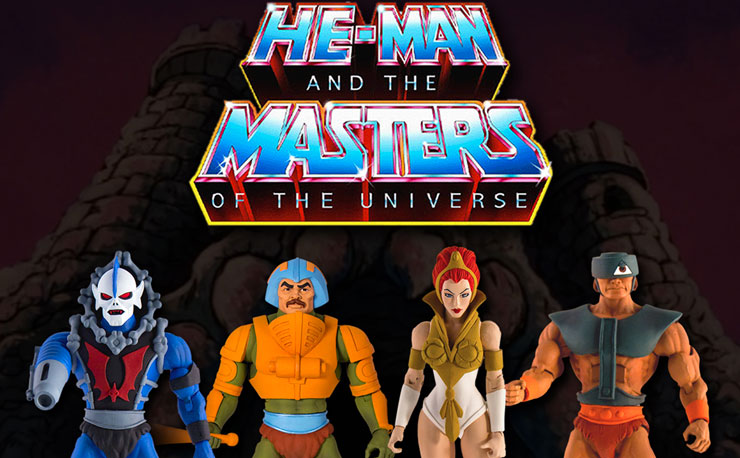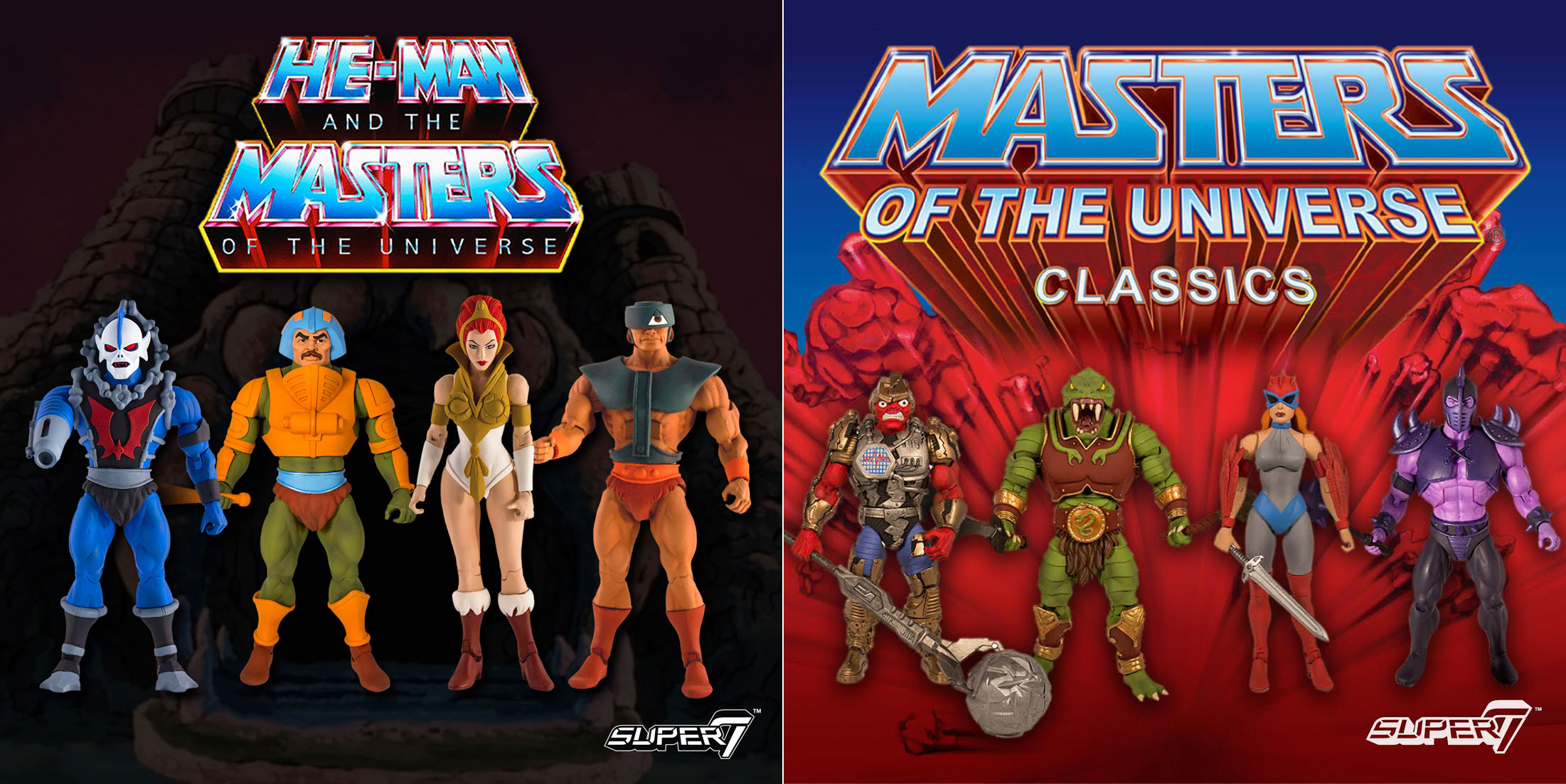 MOTU fans make room in your collection as Super7 is set to open up pre-orders on the Masters of the Universe Classics & Club Grayskull Action Figures starting today, May 5th, at 12 noon PST.
Included are two different assortments with four figures each, standing 7-inches tall, fully articulated and equipped with all kinds of awesome weaponry, presented in packaging consistent with the history of their respective lines. If that's not enough, the figures are sculpted by the Four Horesmen so you know the attention to detail is on-point. The MOTU Classics Assortment includes Fangor, Quakke, Hawke and Lodar (see closer images here), while the MOTU Club Grayskull assortment includes Man-At-Arms, Teela, Hordak and Tri-Klops.
Each wave is offered as a set of four figures, with the option to add additional figures individually. Each set of four figures is price at $139.99, with each individual figure added at $34.99. All figures are set to ship October 2017, but you can get your pre-orders in starting today at Super7Store.com.