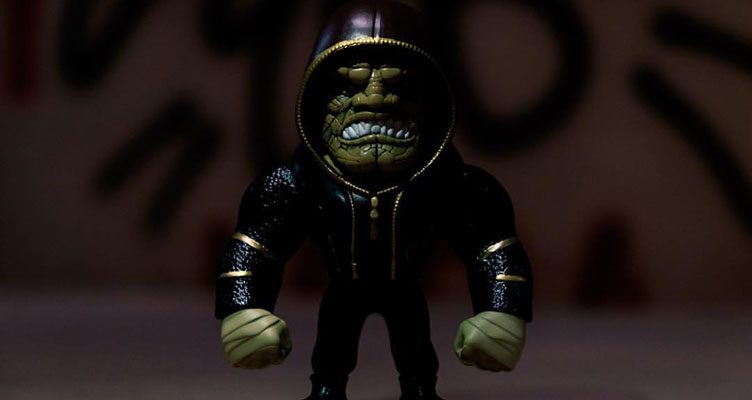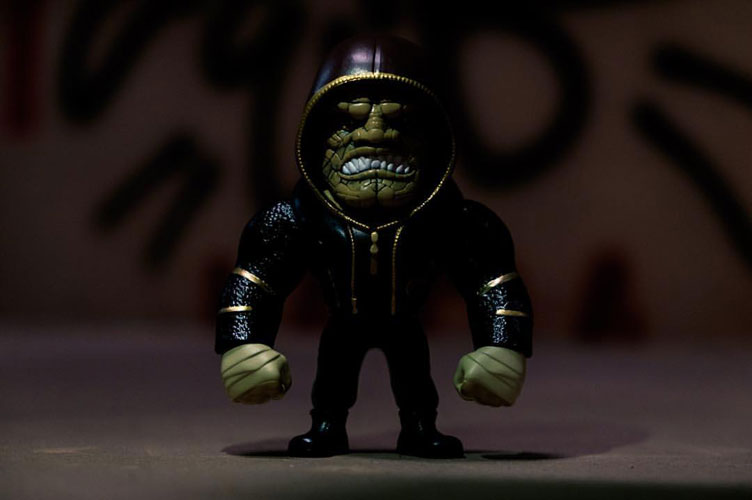 With Wave 1 of the Suicide Squad Metals Diecast Figures already available in time for the movie's release, here's a preview of a Hooded Killer Croc Suicide Squad Metals Diecast Figure that's included in the upcoming Wave 2 collection.
While the first Killer Croc diecast action figure features a similar sculpt and pose (minus the hood), this follow-up figure looks just as menacing with fists clenched and hood on to switch things up. We also recently saw a preview of The Joker Metals Diecast Figure from Wave 2 that's on the way. Check out the sneak peek that Jada Toys just dropped with more info to follow on the rest of the Wave 2 Suicide Squad Metals Diecast figures.
Click here to check out more Metals Diecast figures from Jada Toys.