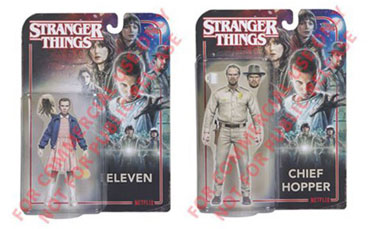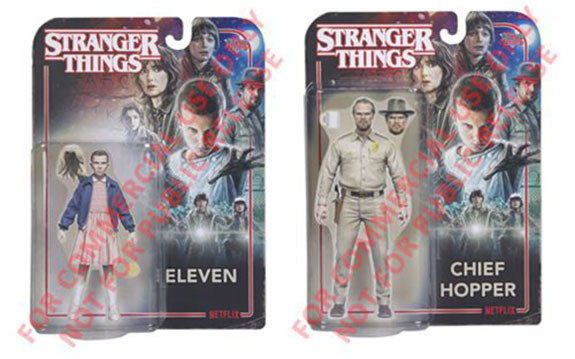 For fans of the popular Netflix TV series Stranger Things, McFarlane Toys has a new line of 7-inch action figures coming soon starting with two key characters from the show, Eleven and Chief Hopper.
While no official images are available to view just yet, there are a couple of mock-up images that are making the rounds online, as seen above. Both figures will feature multiple points of articulation, as well as plenty of accessories (Eleven comes with a removable blonde wig, radio, and waffle, while Chief Hopper has a removable Sheriff's hat, pistol, and coffee mug). The figures will also come equipped with a stylized Stranger Things-branded display base and showcased in retro themed packaging. As for a release date, these are expected to arrive in November. You can pre-order Eleven here, Chief Hopper here, or better yet, pre-order the Stranger Things 7-Inch Action Figure Set now at Entertainment Earth.
We'll have more info for you, as well as much better product images of both Eleven and Chief Hopper, when McFarlane Toys reveals more in the days ahead.