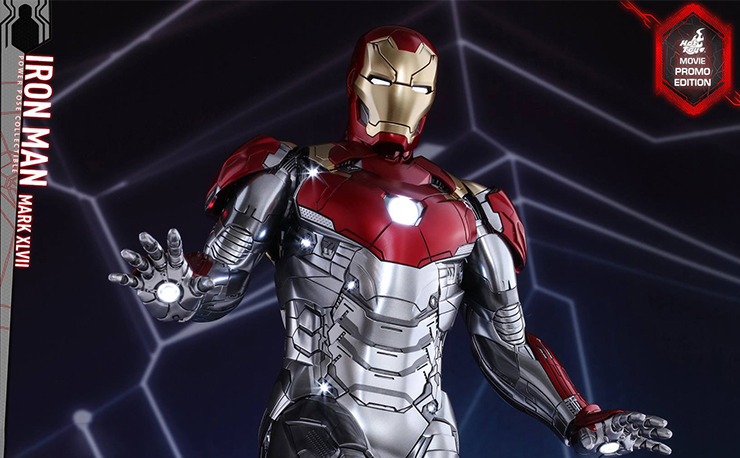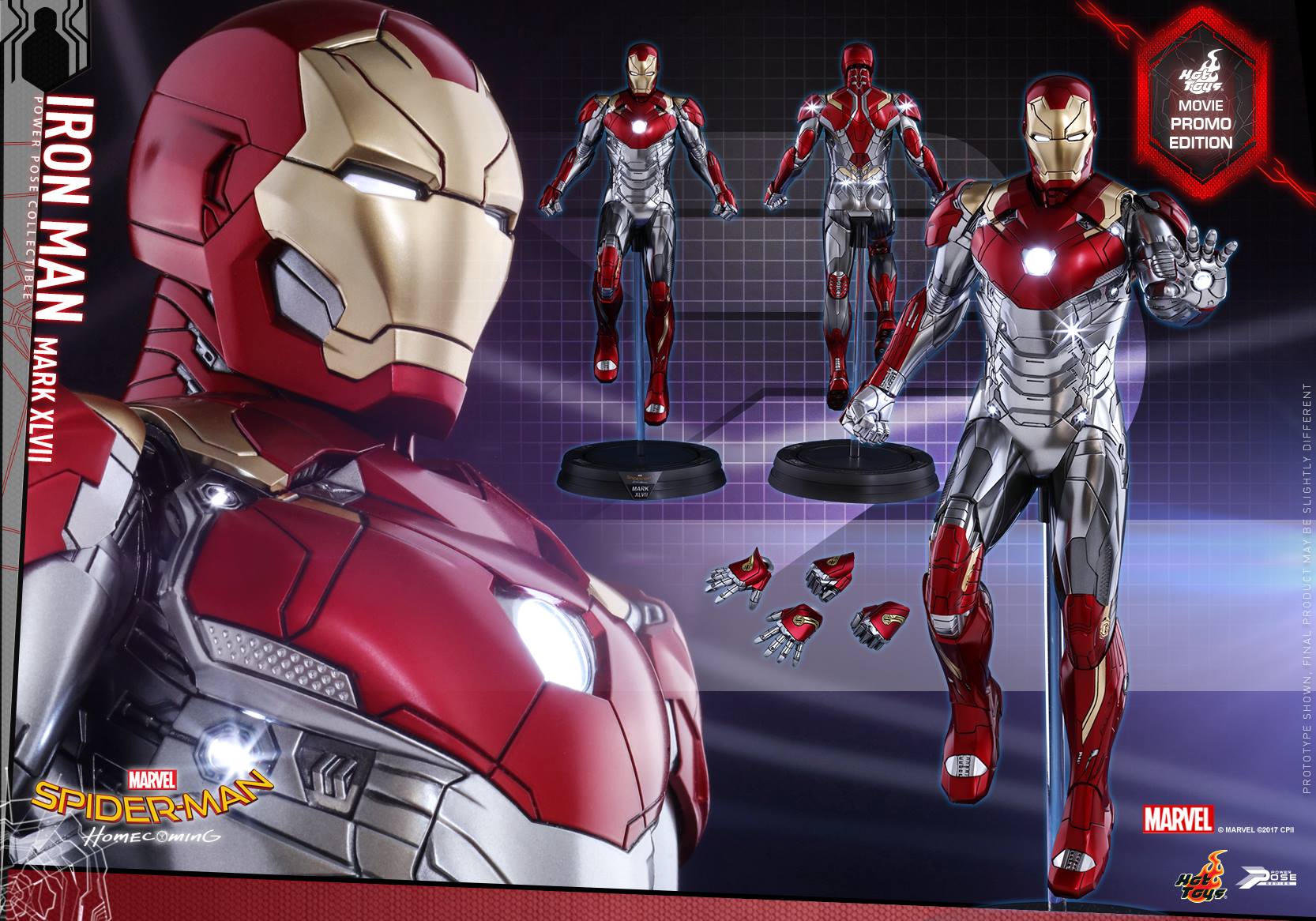 With Spider-Man: Homecoming just a few months away, we're finally ready to see the Wallcrawler in a movie made by people who truly know the character. And while the trailer got us pumped, the one thing we hope doesn't happen is that Iron Man completely steals the spotlight from Spidey. Stark is known for being the center of attention, and with his shiny new Mark XLVII armor, it's going to be hard to keep your eyes off him.
This 13" figure from Hot Toys features a sleek metallic red and silver paint job and is fully articulated in the head and arms. It also features an impressive 28 LED light-up points throughout the armor, as well as interchangeable fists, plus one pair of repulsor firing hands, to further flash him up while on display.
The Hot Toys Iron Man Mark XLVII Power Pose Figure is now available for pre-order at Sideshow.com. For more Spider-Man: Homecoming collectibles, click here.