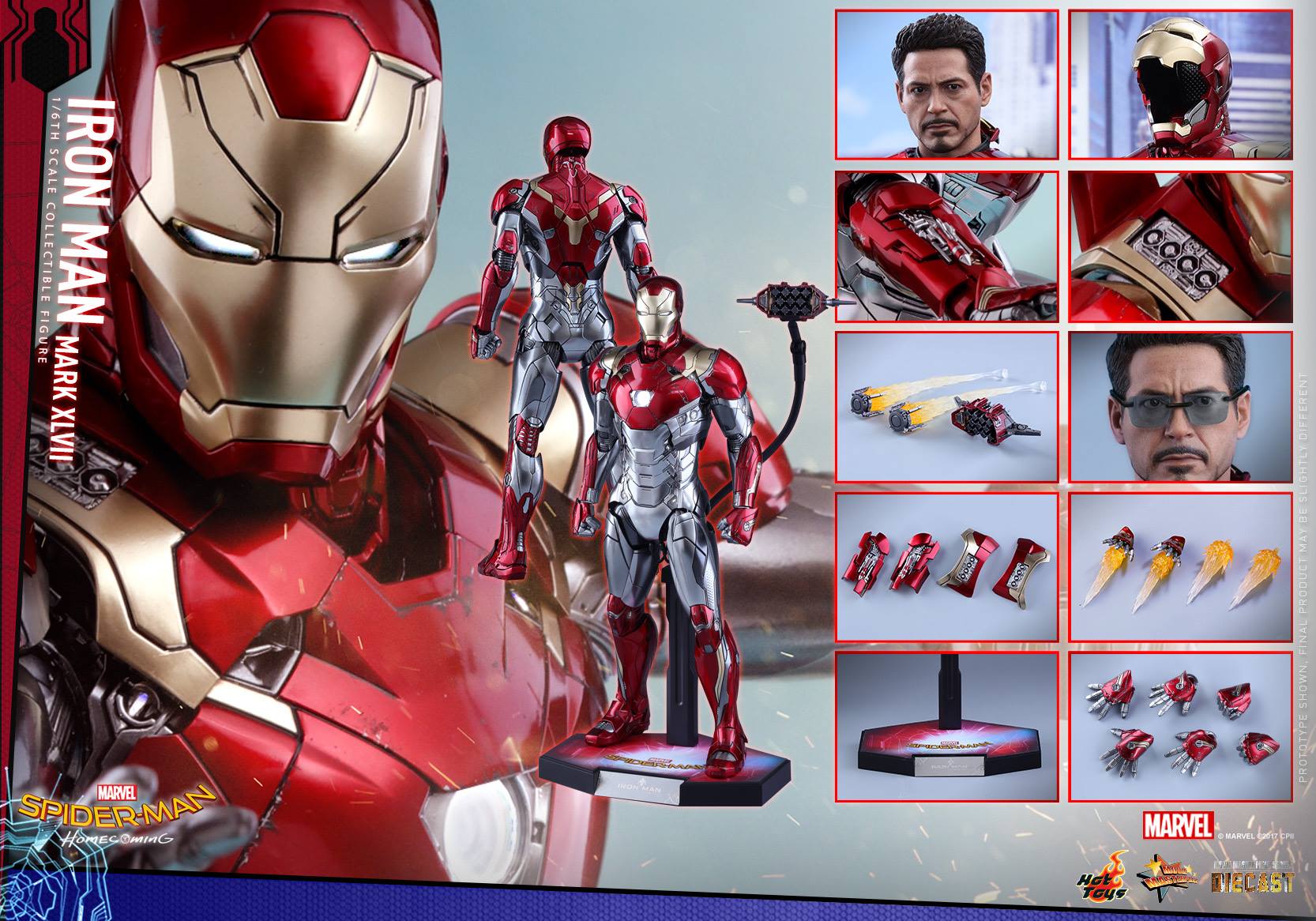 If you've seen any promotional material for July's Spider-Man: Homecoming, you know that Iron Man seems to have a pretty significant role in it. While we hope he doesn't overshadow Spidey in his own movie, we're glad Homecoming has such strong ties to the Marvel Cinematic Universe and it makes sense that Tony Stark is so prominent in it. So it really shouldn't be a shock that Hot Toys has crafted an action figure for Iron Man, and it should be even less of a surprise that it looks really damn good.
This 12.5" figure displays an authentic and detailed likeness to Iron Man's Mark XLVII armor that he uses in Homecoming, and the maskless head sculpt features an uncanny likeness to actor Robert Downey Jr. The 1/6 scale figure also comes with a pair of interchangeable helmets (one empty and one with LED light-up function), a pair of swappable shoulder armor pieces, one alternate chest piece, four pairs of hands that come with several different functions including a light-up repulsor effect and, if all that wasn't enough, 28 LED light-up points all over the armor. In terms of accessories, the figure includes one pair of glasses, a pair of mini-repulsors with a dynamic stand, two thrust fire special effect pieces and a stand with the character's name and the movie logo.
Set to release between the end of 2017 and the start of 2018, the Spider-Man: Homecoming – Iron Man Mark XLVII 1/6 Scale Figure by Hot Toys is now available for pre-order here.