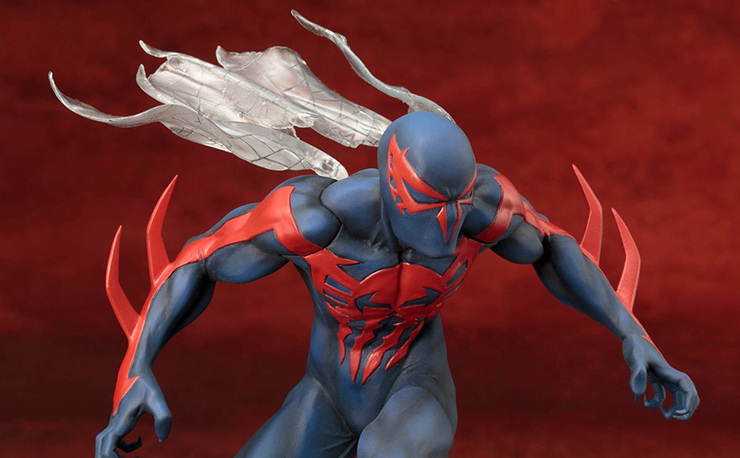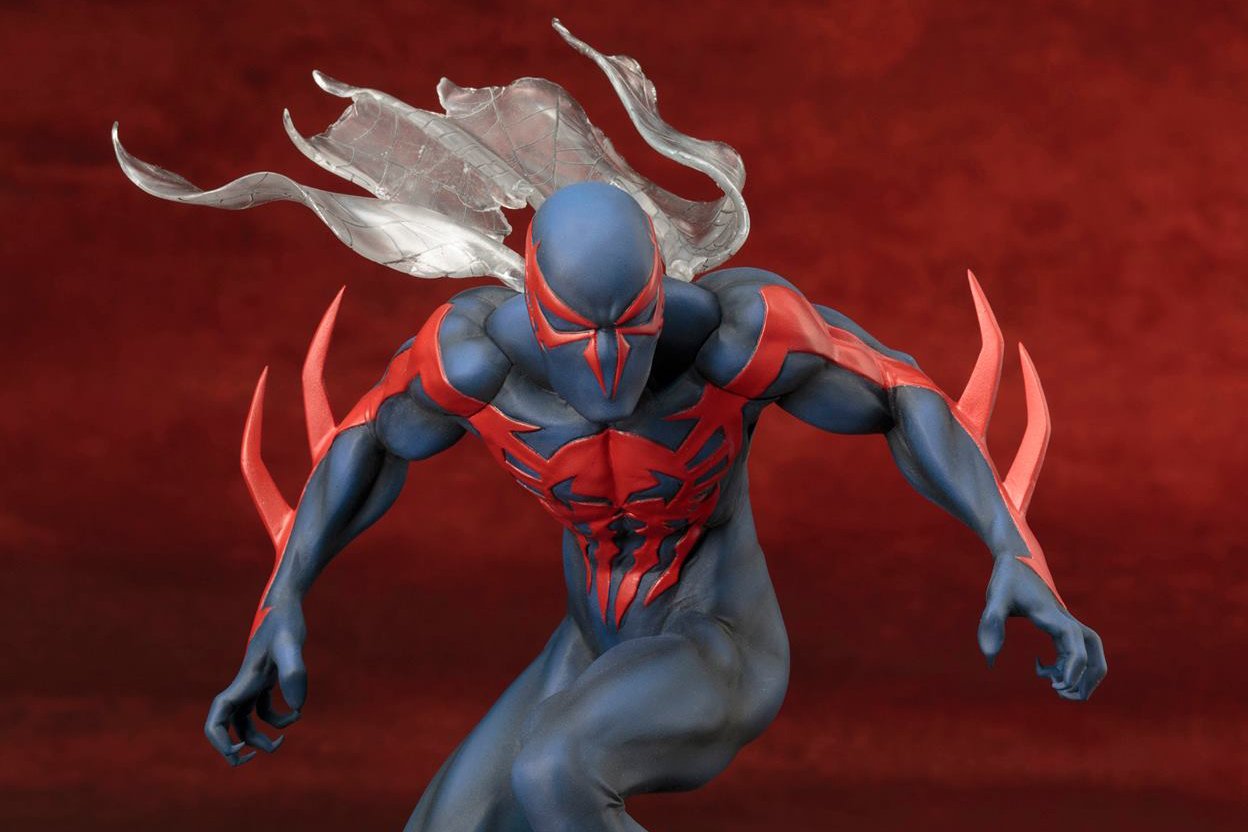 Spider-Man fever is reaching its peak, and Kotobukiya has had it covered with statues featuring the awesome Miles Morales Ultimate version of Spidey, alternate reality Gwen Stacey as the ever-popular Spider-Gwen, and the psycho symbiote villain Carnage. Now, they can add the 2099 version of the wallcrawler to their already impressive catalogue.
At a tad over 5" tall, this menacing looking statue features the awesome costume that Miguel O'Hara first donned in 1992 and stands on a magnetic base and would look great posed right next to the 616 version of the Amazing Spider-Man himself.
Pre-order now for just $64.99, and expect him to swing in to your home this September.