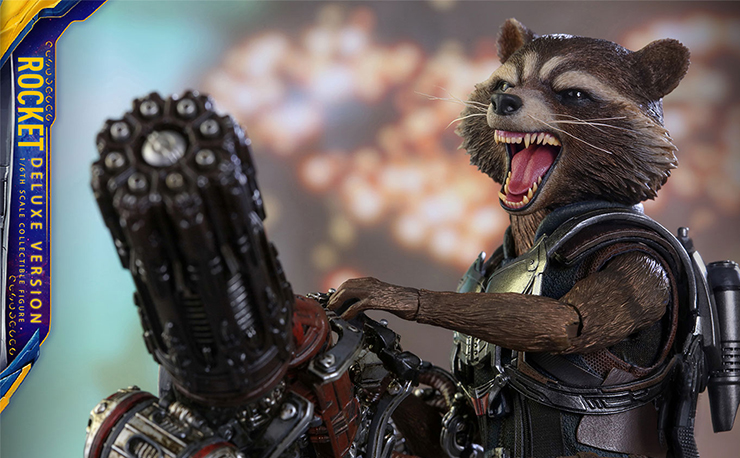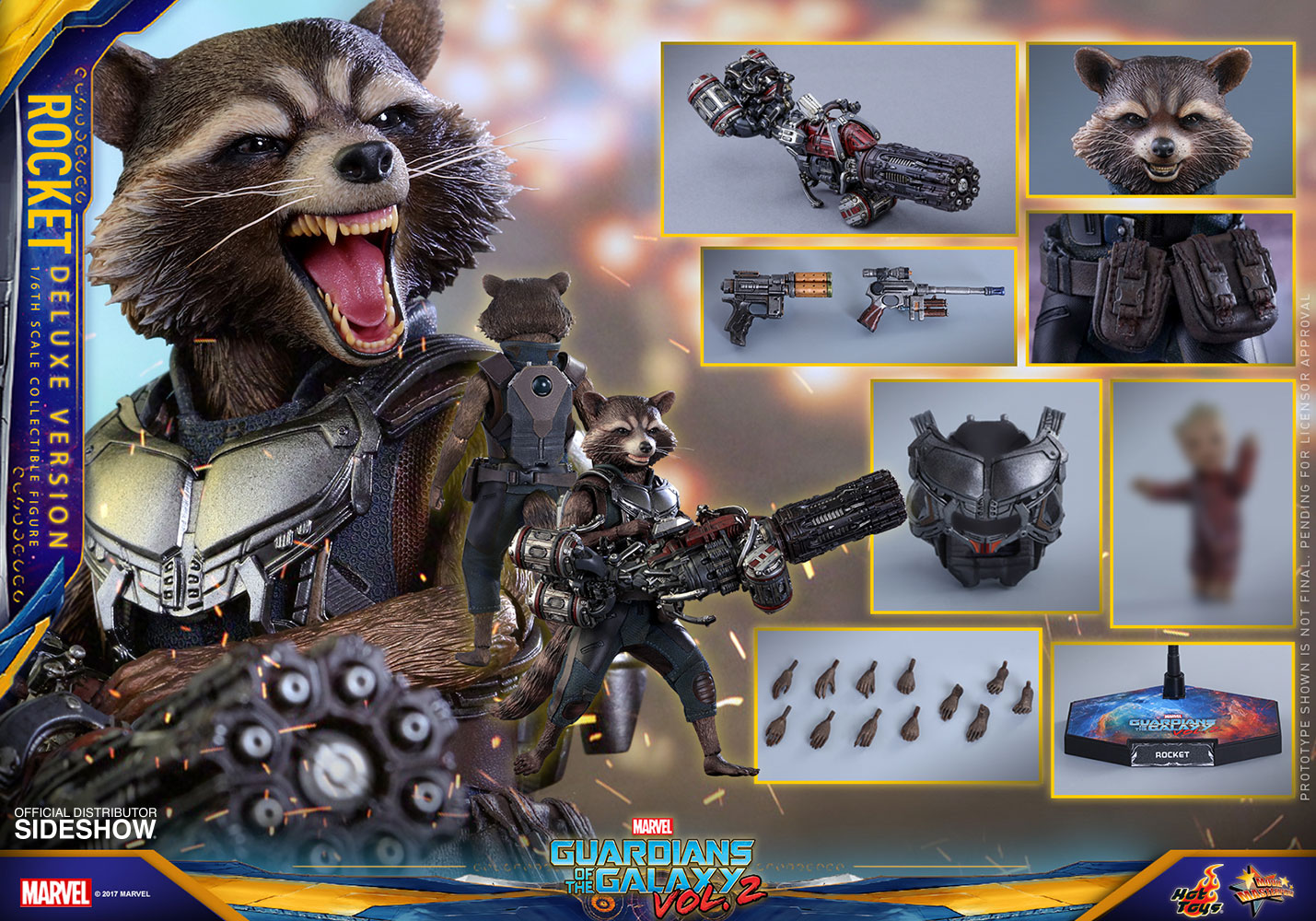 You can be sure that when Guardians of the Galaxy Vol. 2 hits theaters, you'll be seeing both Rocket and Baby Groot everywhere you turn and with good reason. The breakout character of the first film, Bradley Cooper (yeah, we still can't believe that's him) brought an incredible amount of life to Rocket, and now you can display the character (Bradley not included) for the world to see in his Vol. 2 look, thanks to Sideshow.
Wearing his brand spanking new navy blue combat suit, this sixth scale figure features Rocket with his trademark fighting expression (the Deluxe version comes with a calmer alternate head sculpt and a heavy machine gun), over 17 points of articulation, 8 interchangeable hands and various weapons to put in those hands, 4 swappable feet and detailed fur texture all over his body to bring the realism to a whole new level.
Pre-order this amazing figure now for $227.99 and expect it to drop in the first quarter of 2018, just in time for Rocket's appearance in one of the most highly anticipated movies ever, Avengers: Infinity War.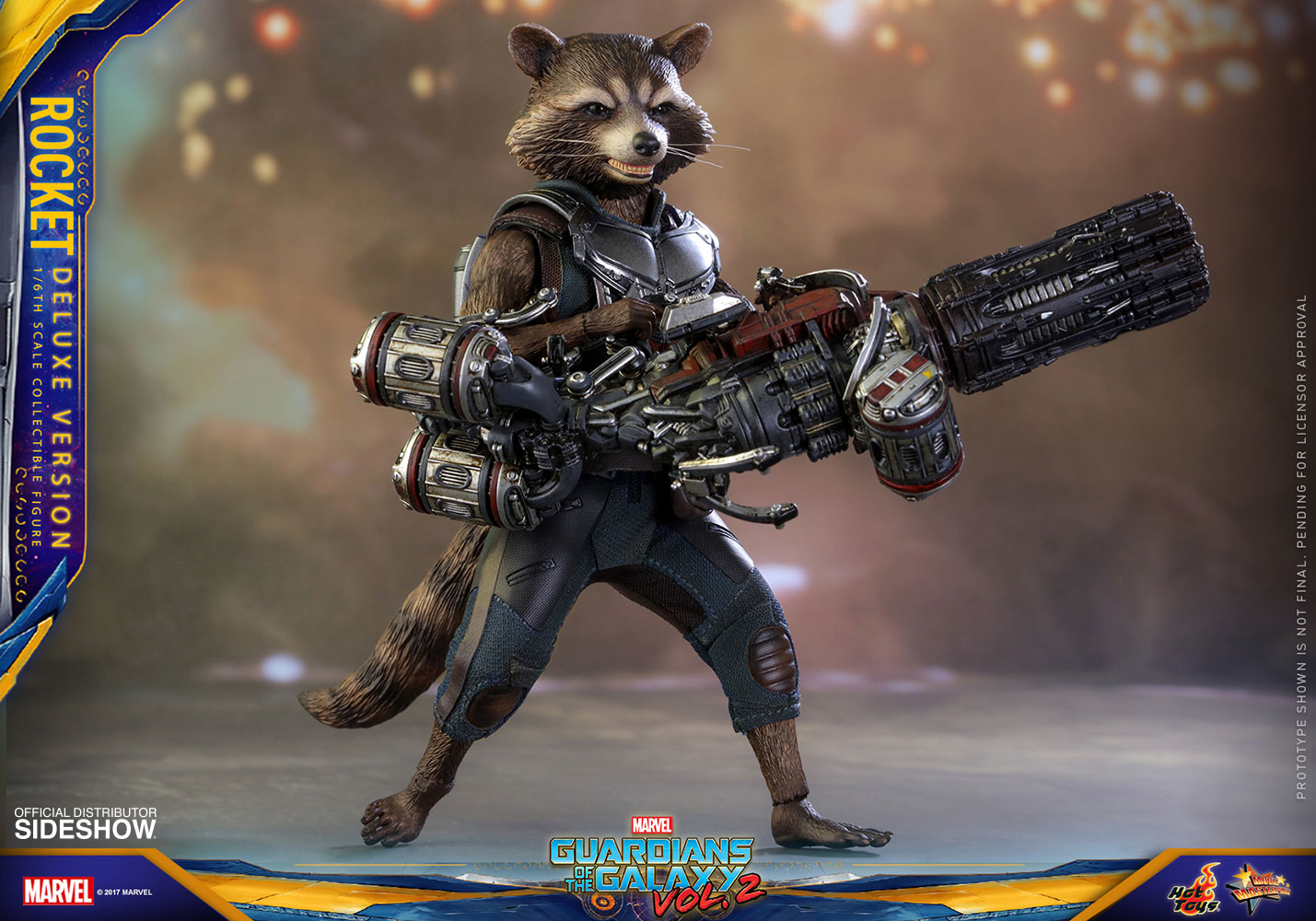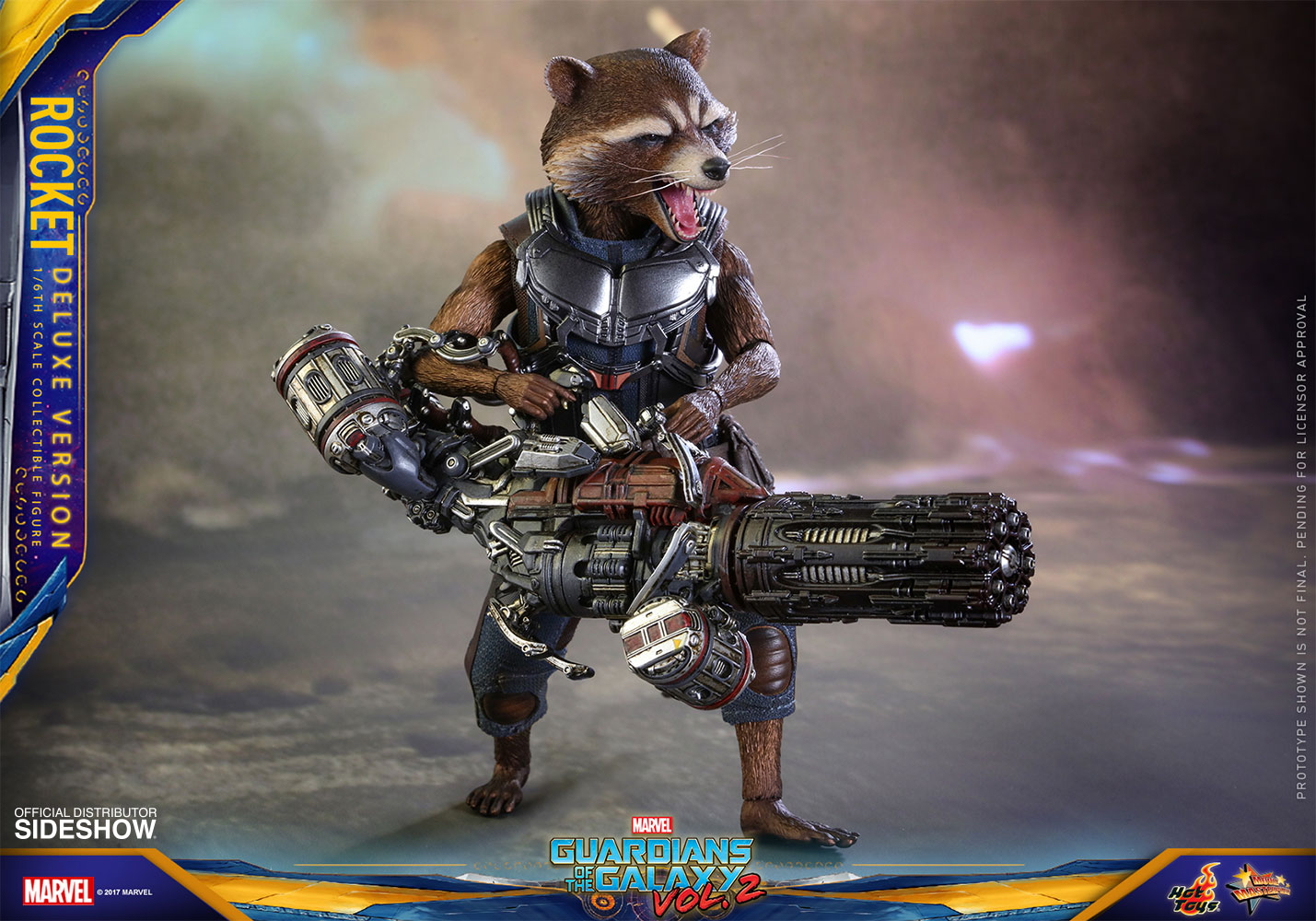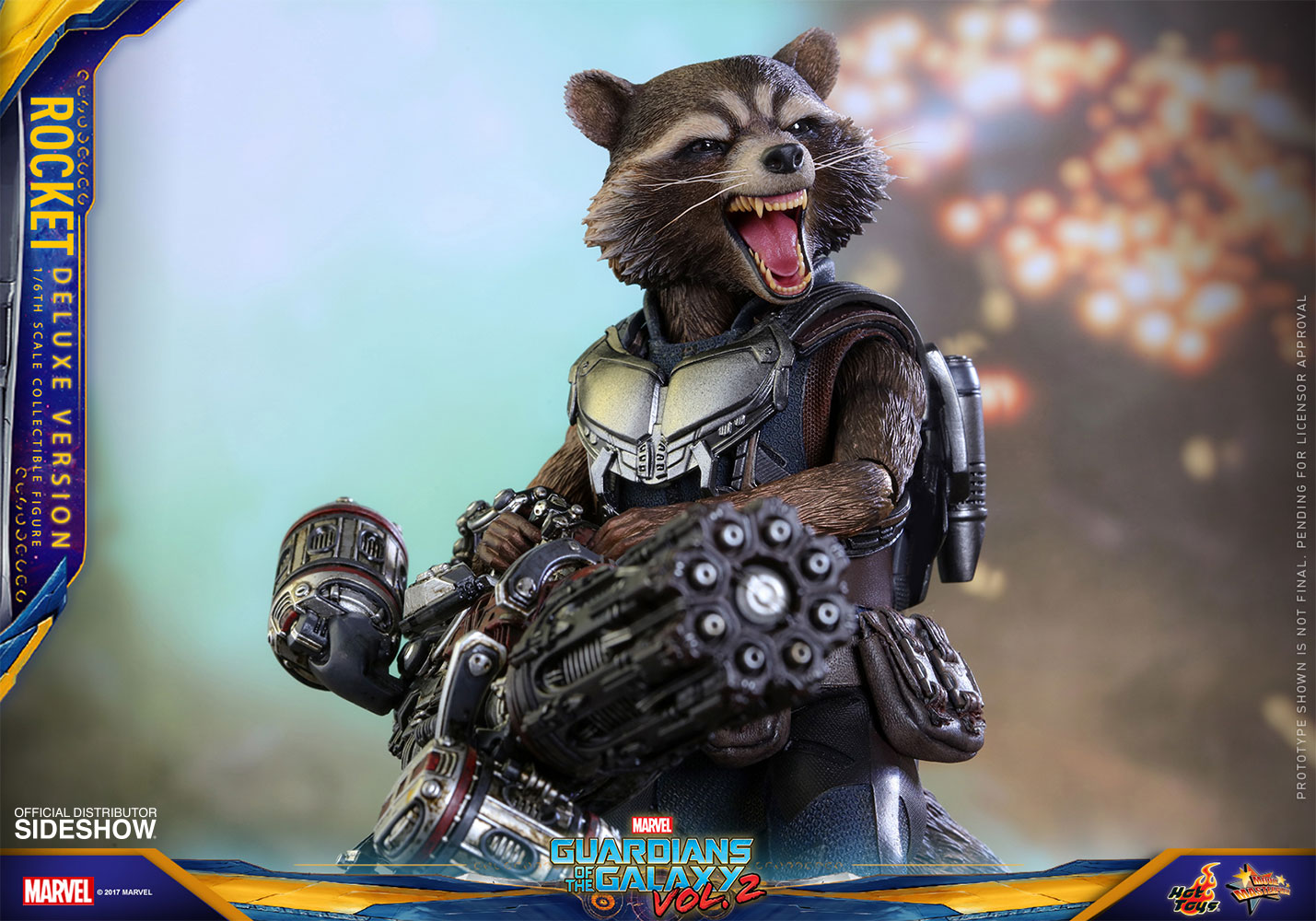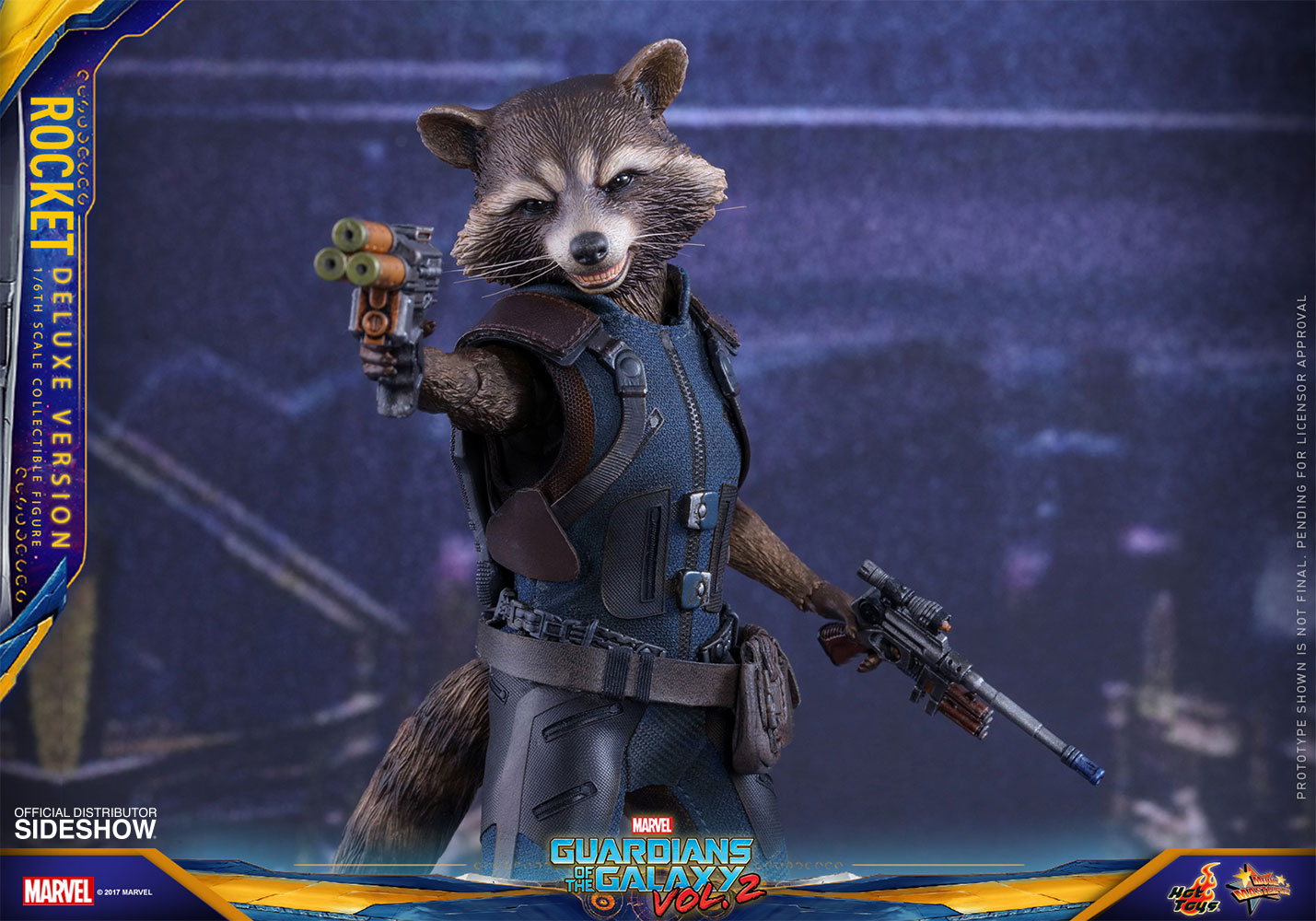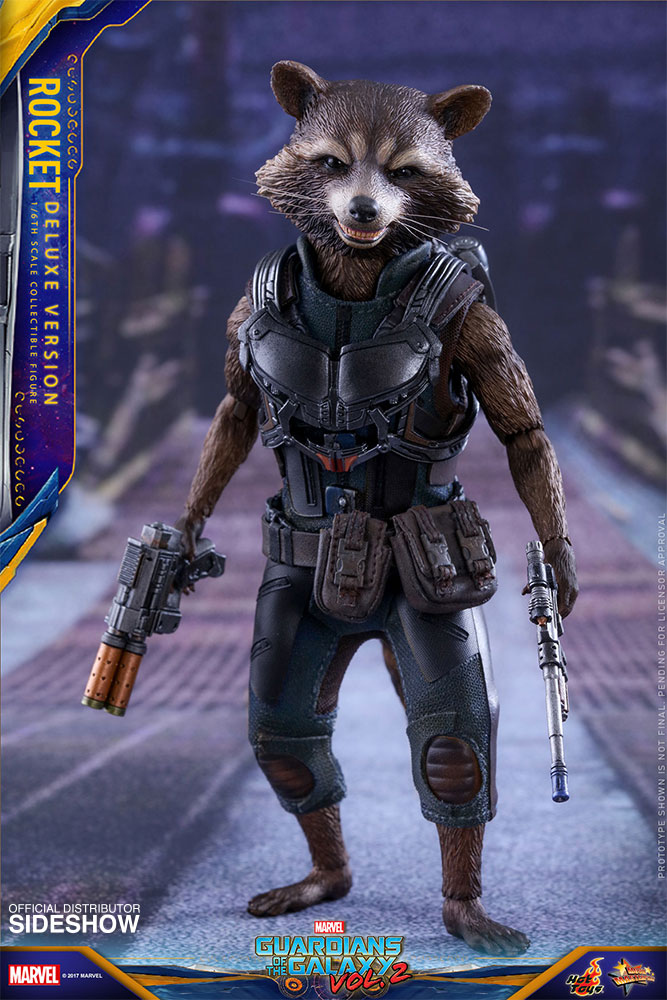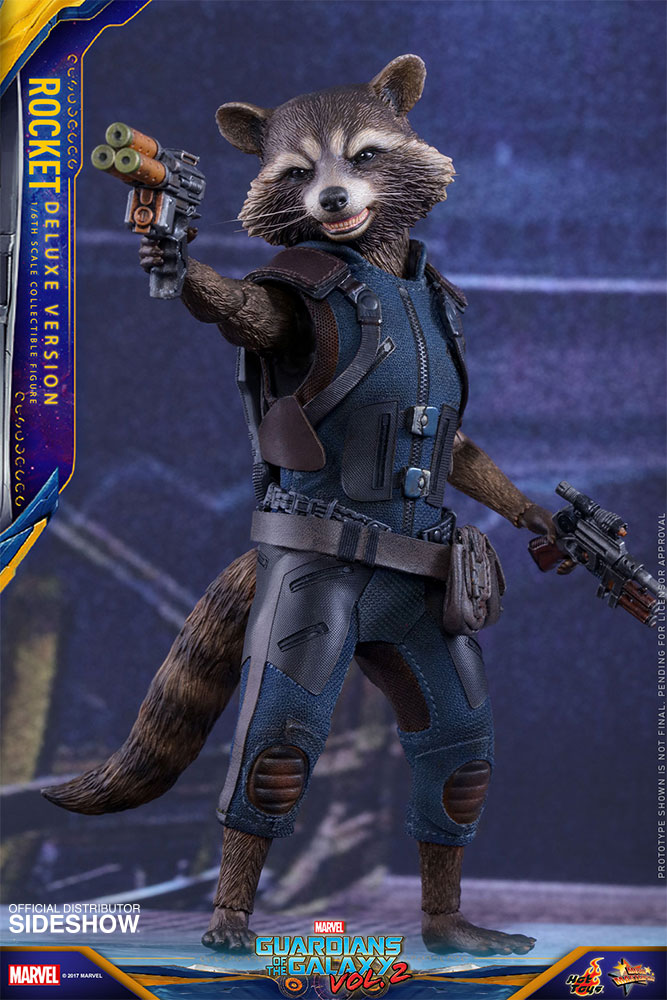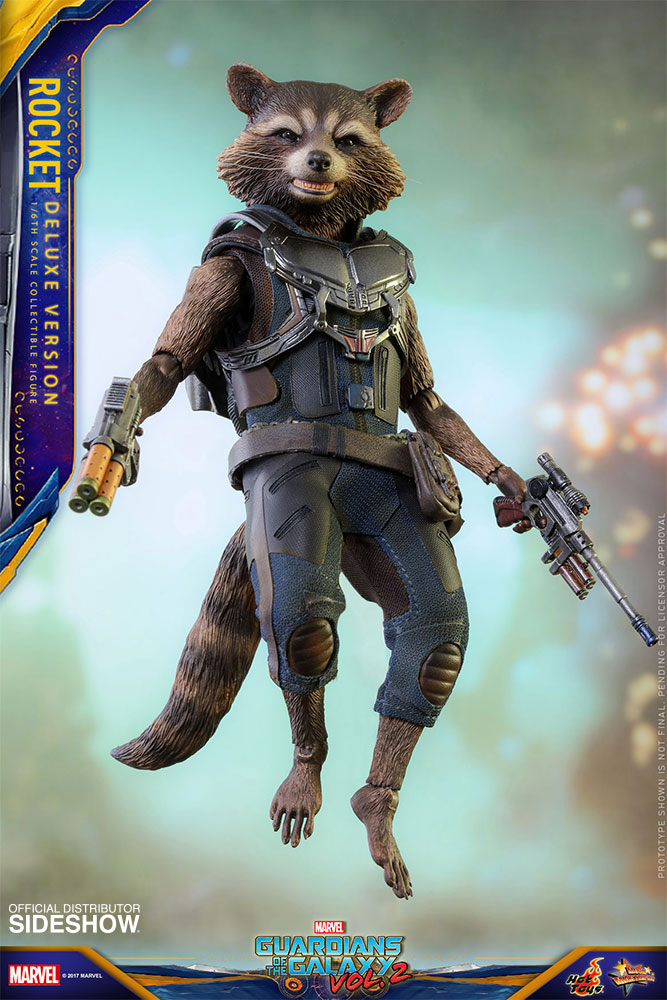 Click here to buy the Rocket Sixth Scale Figure by Hot Toys.