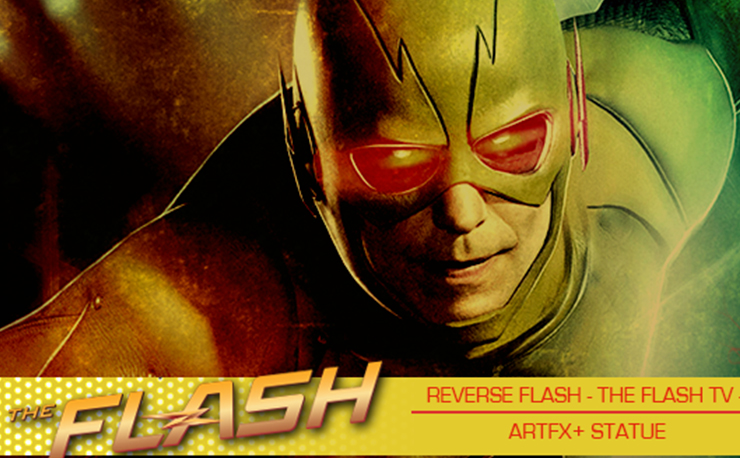 Kotobukiya has stamped their name on amazing collectibles based on the CW's DC Universe of TV Shows. With statues of The Flash and Arrow already under their belt, we were already filled with excitement about who would be the next character to be part of their line of ARTFX+ statues. Well, question asked and answered as the brand has just released details and pics on what looks like their finest collectible to date.
This statue of the Reverse Flash, or Professor Zoom, stands at 6.5" tall and features the character's design from the hit TV show. Featuring the darker lower half that differentiates this suit from the one in the comic book and sporting one of Kotobukiya's most impressive head sculpts depicting a psychotic look on his face, this Reverse Flash also features LED light-up eyes for even more creepy craziness.
Set for release in Japan this November, we'll keep you up to date on word on an American release date and any pre-ordering info once we find out more.
Update: The Reverse Flash TV Series ARTFX+ Statue by Kotobukiya is now available for pre-order at Entertainment Earth.