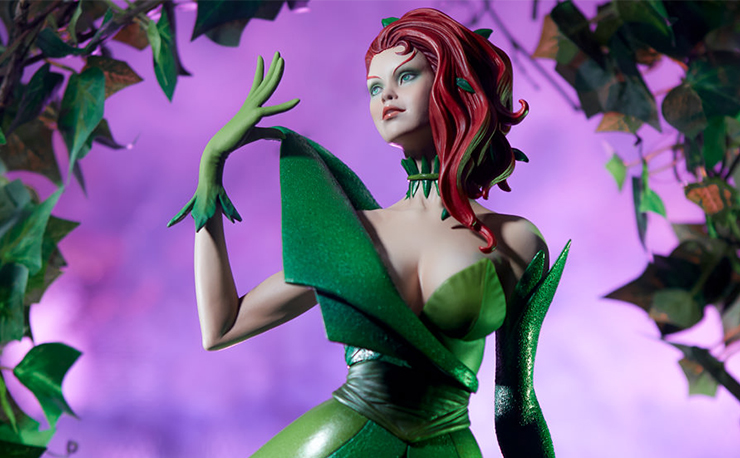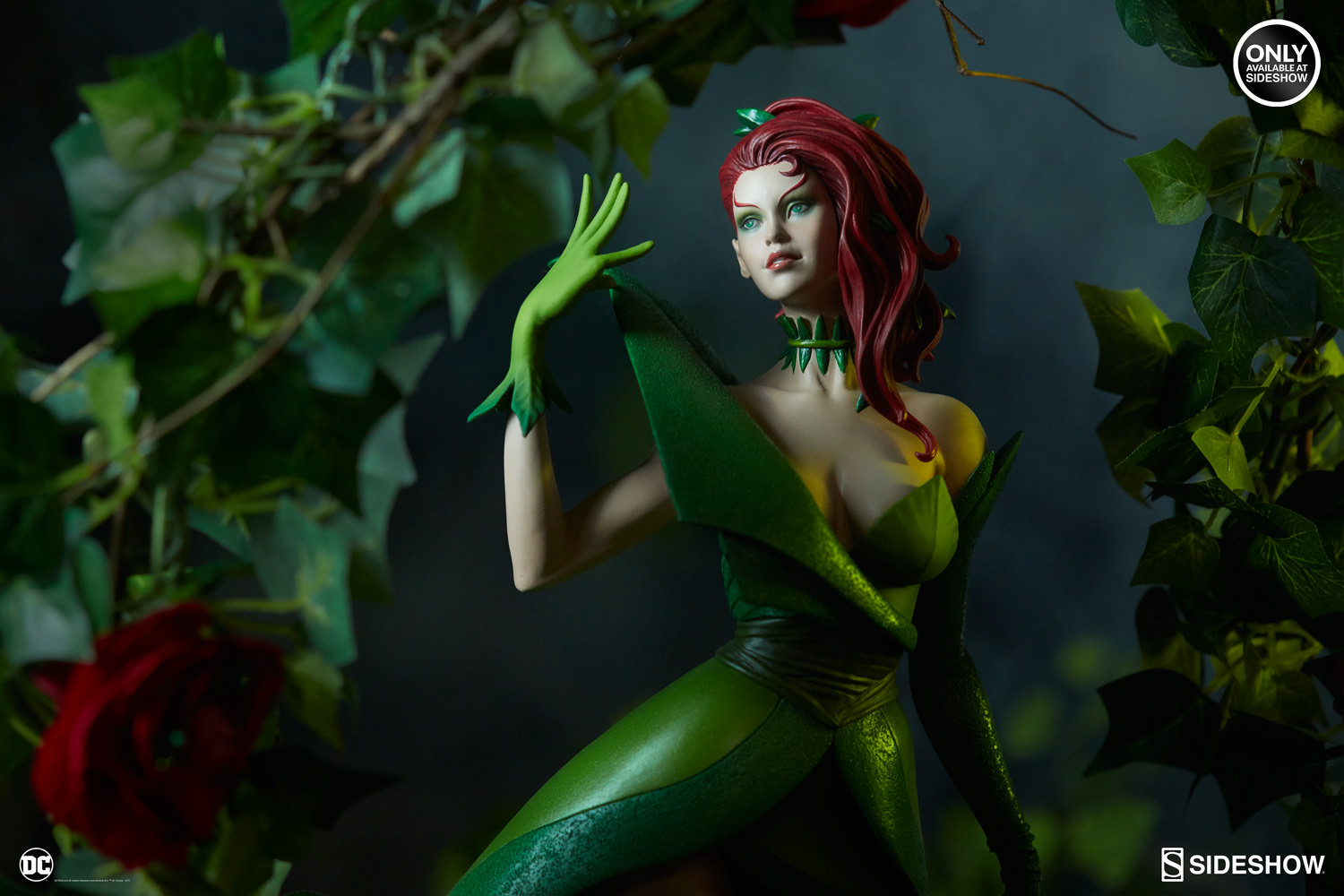 Poison Ivy has been a thorn (get it?) in Batman's side for years, and the environmental activist gone psycho has recently become one of the Bat's most popular villains. Continuing with Sideshow's recent release of Gotham City Sirens as reimagined by popular artist Stanley 'Artgerm' Lau, Poison Ivy is the next character to get the 'Artgerm' treatment, and the result is pretty breathtaking.
This 17" statue features a newly designed Poison Ivy to look more like a magical creature from the forest in one of Lau's best redesigns to date. Playing with Ivy's leaf motif, this statue is unsurprisingly heavy on the green, and the contrast of her red hair really pops against it. Complete with leaf-ish thigh-high boots and almost elf-like ears to really push the woodland creature design, this statue will look great next to both Catwoman and Harley Quinn in anyone's collection.
Set to arrive between May and July of 2018, you can head to Sideshow.com and pre-order right now.