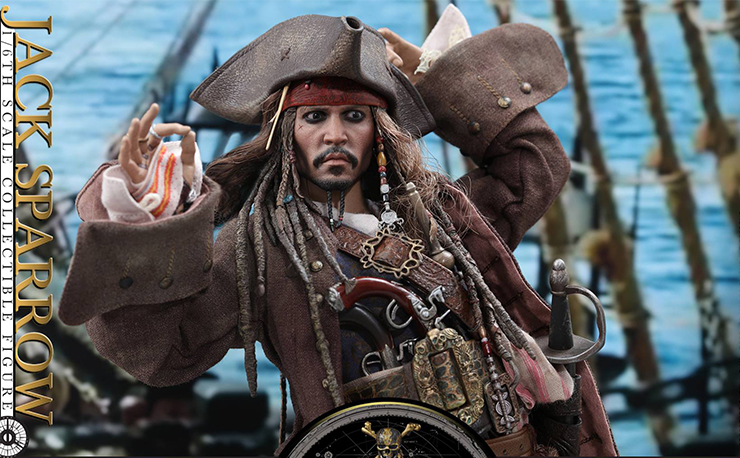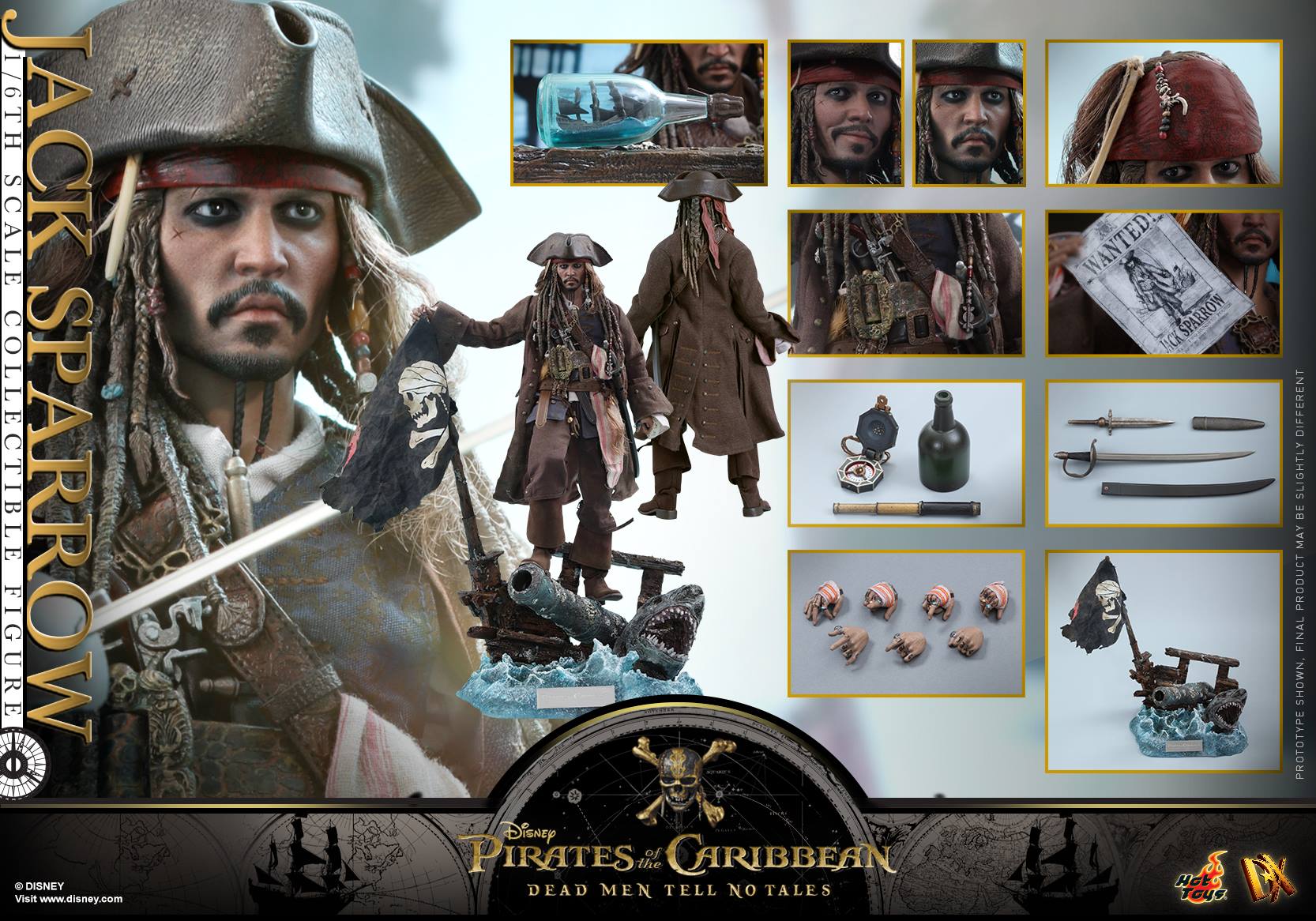 As we near the release of the unprecedented fifth Pirates film hitting the theaters on May 24th (unless actual pirates have their way), the collectibles based on the characters that we've all come to know and love over the last 14 years are coming in bunches. But when it comes to incredibly detailed, high quality action figures, nobody beats Hot Toys and their new Jack Sparrow figure may just be the company's best collectible to date.
This 1/6 scale action figure stands a bit over 11" tall and features a movie accurate likeness to actor Johnny Depp in his Jack Sparrow costume from the latest film, Dead Men Tell No Tales. His costume includes a scarf, wristbands, some fake fur and a leather-like coat and hat. With 30 points of articulation, 2 interchangeable faces, a pair of rolling eyeballs, 7 swappable hands for holding his many accessories that include a compass, rum bottle, telescope, saber, knife, 2 flintlock pistols and more. Along with all of that, this figure comes with a unique pirate themed diorama stand complete with water effect, parts of a pirate ship and, of course, a dead shark.
Set to release in Q1 of 2018, you can pre-order Jack Sparrow now at Sideshow.com.