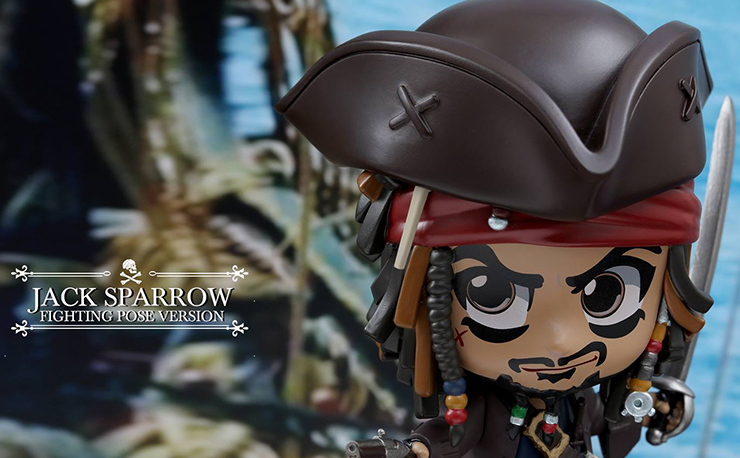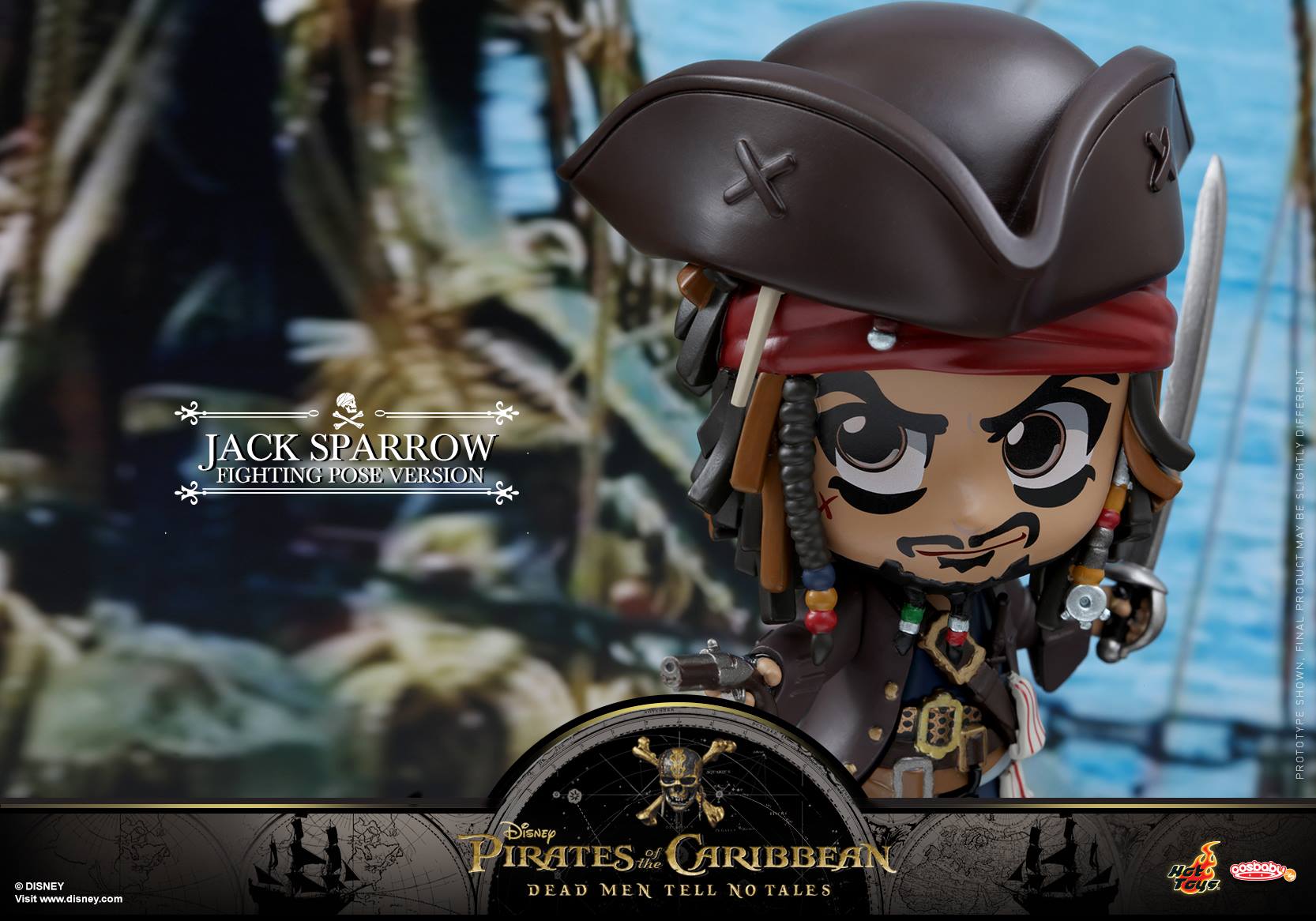 This weekend sees Johnny Depp and crew return to the seas when Pirates of the Caribbean: Dead Men Tell No Tales hits theaters worldwide. Depp's Jack Sparrow has become one of Disney's most recognizable characters, so it should come to nobody's surprise that Hot Toys have made numerous collectibles based on the beloved character (including this sixth scale figure), and are now ready to release the Captain in their popular Cosbaby style.
There are two editions of this Jack Sparrow Cosbaby figure, one featuring his more playful side and the other showing off his more serious, swashbuckling side, complete with detachable hat and mischievous smirk. Standing at a bit over 4" tall and featuring 3 points of articulation in the wrists and the neck, they feature Sparrow with sword and pistol in hand while standing on a custom detachable base.
Check out the pics below, and stay tuned for more info on when these adorable figures will be available.