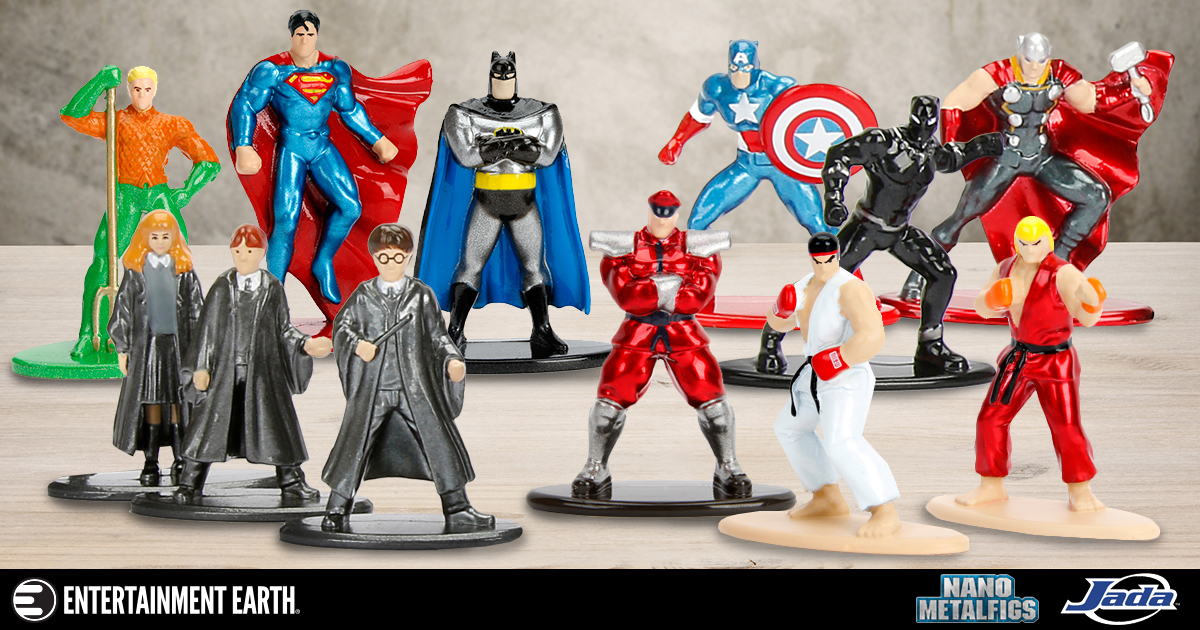 Back in the day, older collectors didn't have the super-articulated and hyper-detailed action figures that collectors of today have. Die-Cast miniaturized figures of popular characters were all the rage back then and just like with everything retro, these little metal figures are coming back in style. At the forefront of this return are Jada Toys and they have some of the biggest licenses in the world to play with, as proven with their new lines of Nano Metalfigs.
First up is a line of Harry Potter figures featuring all the favorites including Harry, Hermione, Dumbledore, Ron and more. If you aren't a fan of magic and more of a gamer, the Street Fighter case has all your favorite World Warriors including Ryu, Dhalsim Guile, Vega, and much more. Comic book fans are well represented here too with separate sets of 1 2/3" figures for both the Marvel and DC universes. The Marvel case features all your favorite Avengers including Captain America, Ant-Man, Thor and Black Panther. The DC case stars the entire Justice League team, and also includes characters like Robin, Supergirl, Killer Croc, and Harley Quinn.
You can shop Nano Metalfigs mini figures and environments at Entertainment Earth or Walmart.com.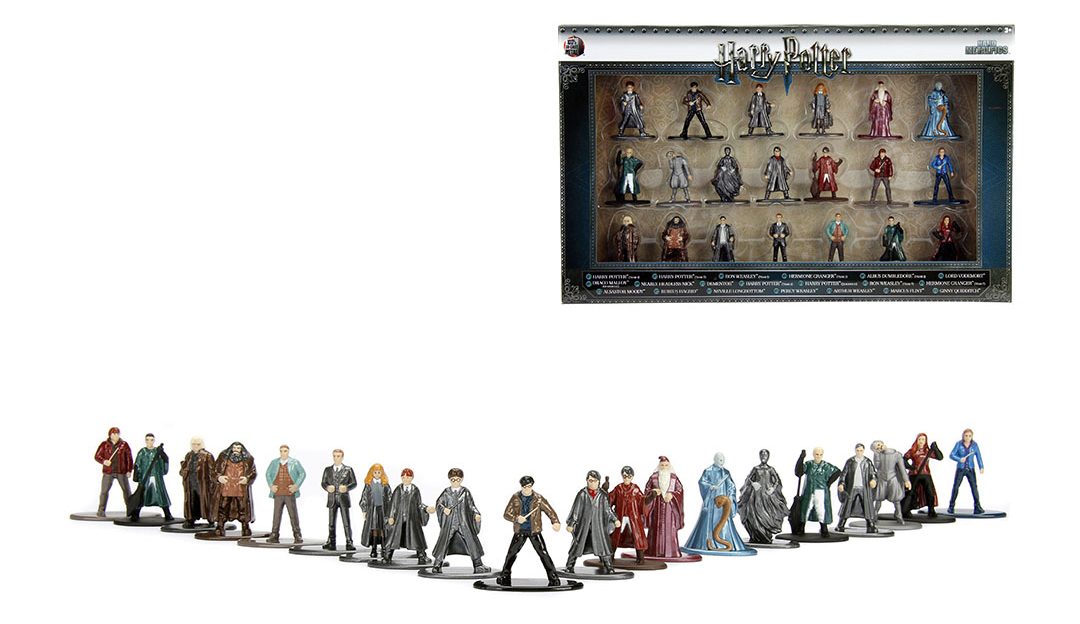 Harry Potter Nano Metalfigs Die-Cast Mini-Figures 20-Pack
---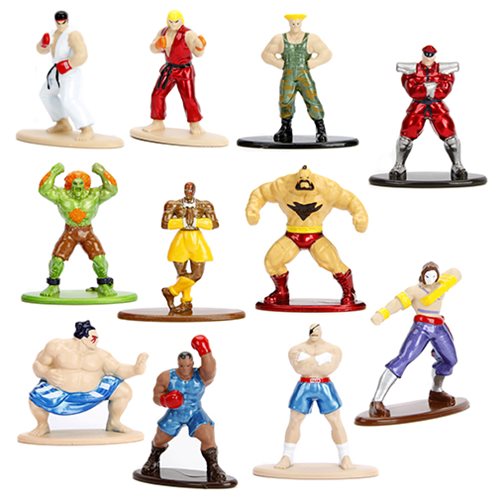 Street Fighter Nano Metalfigs Die-Cast Mini-Figures Case
---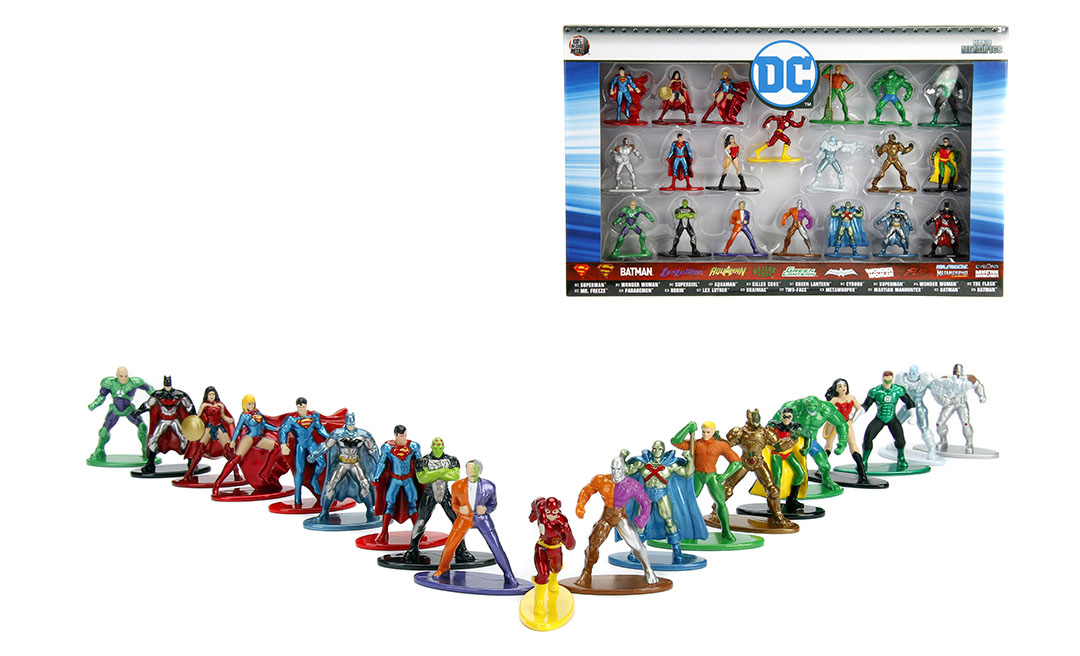 DC Comics Nano Metalfigs Die-Cast Mini-Figures Case
---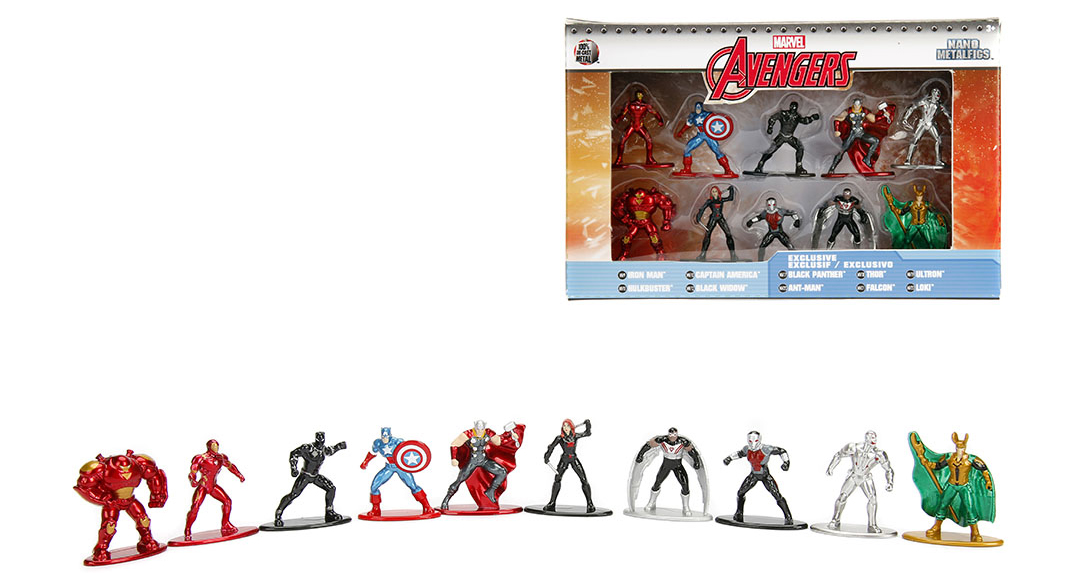 Marvel Nano Metalfigs Die-Cast Mini-Figures 10-Pack
---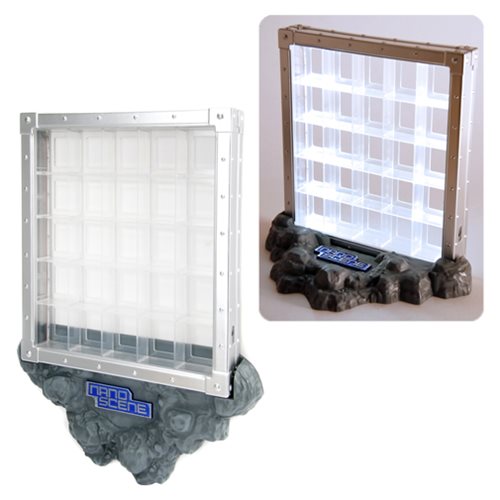 Nano Metalfigs Collectors Environment Display