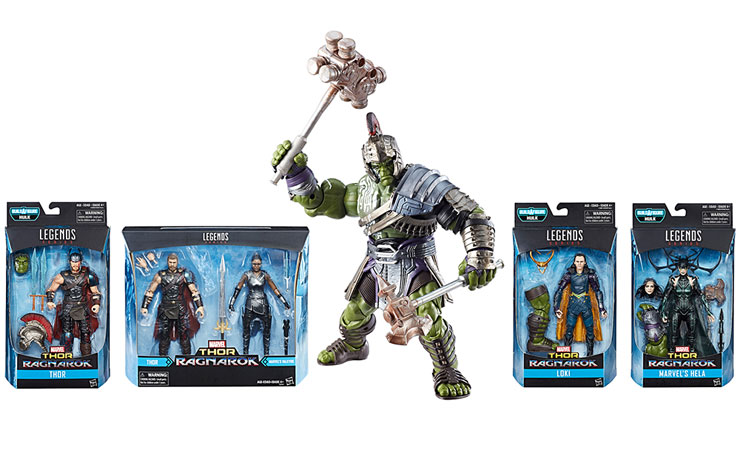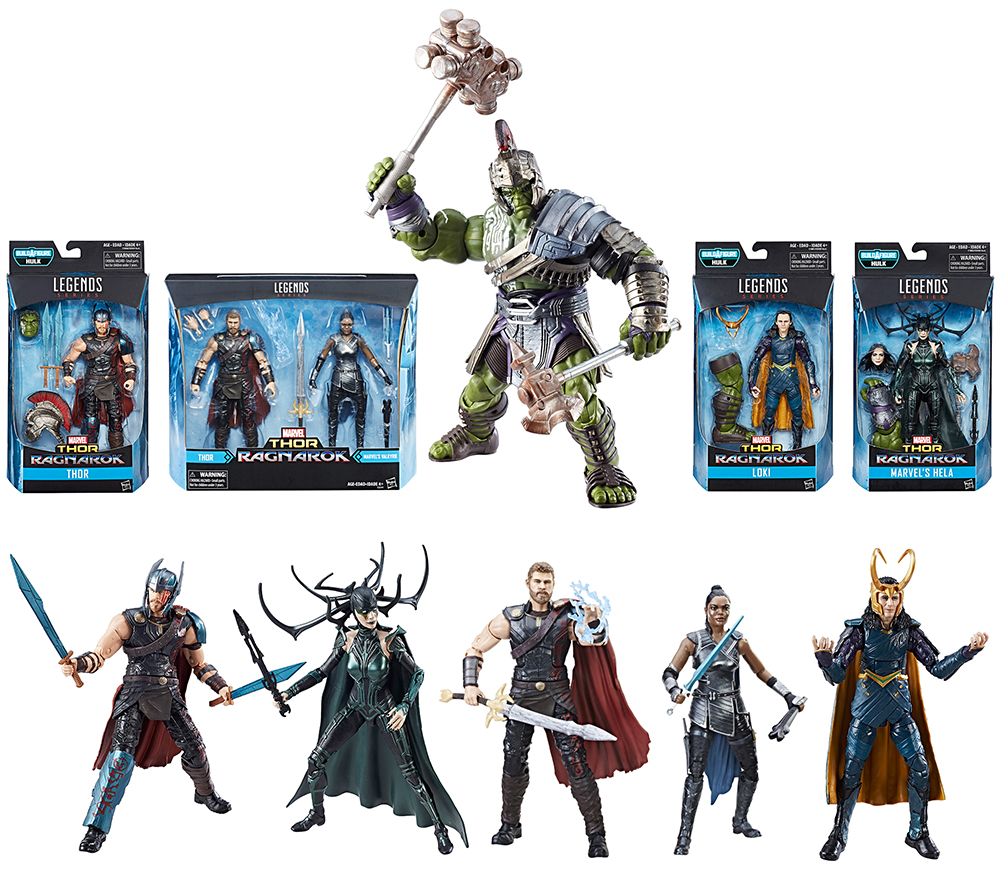 While the first two Thor movies didn't exactly set the Marvel Cinematic Universe on fire, they are arguably the most important. His appearance on Earth is what really sets Nick Fury's "Avengers Initiative" into motion and in The Dark World, the Tesseract and The Aether are both finally labeled as "Infinity Stones" which are the reasons why 2018's Infinity War is even happening. Thor: Ragnarok looks like it's going to be a blast, and with a bunch of new characters and a Lethal Weapon-esque buddy relationship with The Hulk teased, we can't wait for it to hit theaters and Hasbro is giving us a closer look at the cast with these new Marvel Legends action figures.
This wave of figures is made up of Thor (of course), Loki, main villain Hela, and a Target exclusive 2-pack that includes Valkyrie. Each figures comes with an accessory and weapons that pertains to them and Hela even comes with an alternate head sculpt featuring a maskless look. In addition to the accessories and weapons, each figure comes with a piece of the "Build-a-Figure" of Gladiator Hulk, so those who want a free Planet Hulk figure should be grabbing each individual one.
Set to come out this fall, prior to the film's November 3rd release fate, make sure to come back to AFD for more details and links to pre-order them soon.
Update: The Marvel Legends Thor: Ragnarok Action Figures are now available for pre-order here.