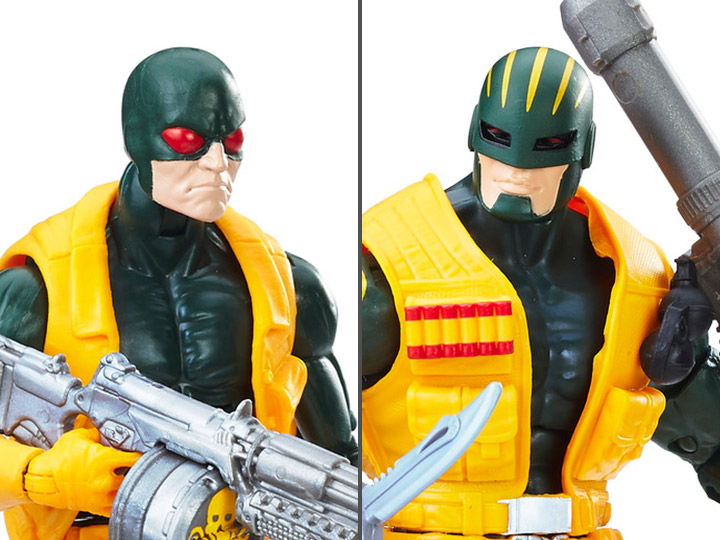 Army Building is an essential part of any collector's display. You can't just have one Stormtrooper figure and you can't have just one Hydra figure. This Marvel Legends 2 Pack will really bring some excitement to your Marvel toy shelf. The pack focuses on how the Hydra Soldiers appear in the comic books. The figures come with swappable heads and multiple accessories. The Marvel Legends Hydra Soldier 2 Pack (originally a Toys R Us exclusive) will ship in July 2018 from Entertainment Earth.
From Entertainment Earth: 
Driven by rage, these advanced Hydra super soldiers are prone to clash with anyone in their paths. The Marvel Legends Hydra Soldier 2-Pack 6-inch Action Figures includes figures and accessories so you can build out an entire Hydra army! With the Marvel Legends Series, kids and collectors alike can start a legendary collection of comic- and movie-based Marvel characters. With this Marvel's Hydra Soldiers 2-pack, featuring highly-articulated and comic-inspired 6-inch Marvel's Hydra Soldier figure and Hydra Enforcer figure, Marvel fans can imagine recreating the action from their favorite Marvel adventures.