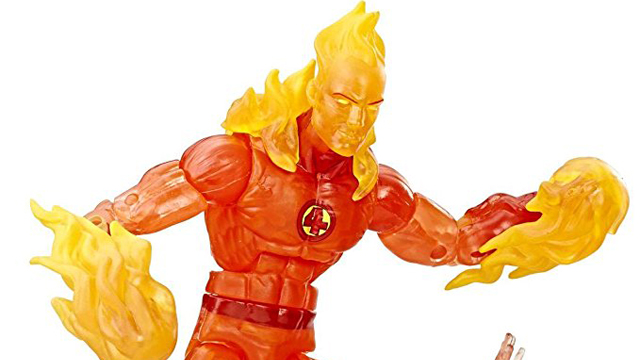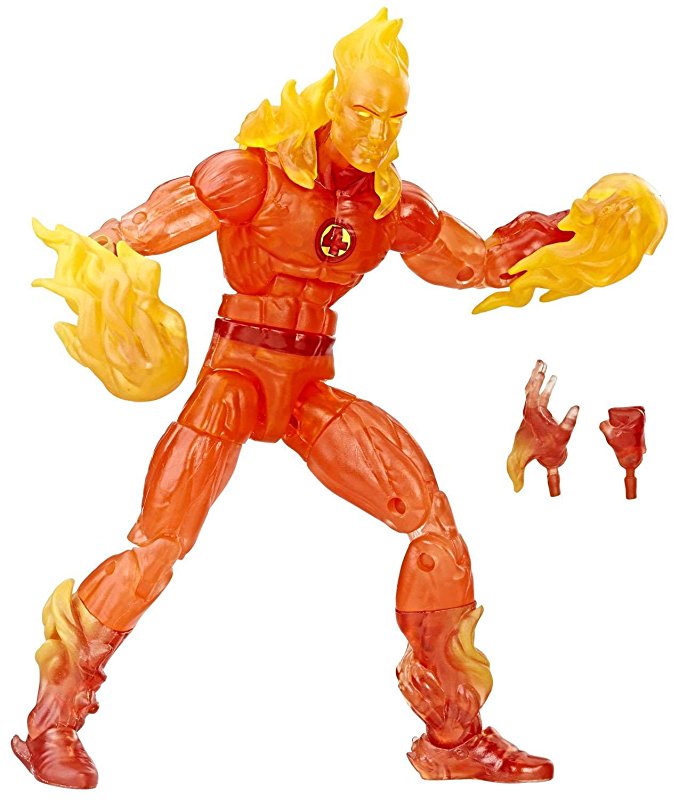 The Fantastic Four are comic book royalty—especially for Marvel. Now, if you only know the Fantastic Four from movies, you will probably disagree. The Four deserve much better than the films they have been given and Marvel Legends is paying tribute to their awesome comic book legacy with this exclusive Human Torch action figure. The figure ships from Entertainment Earth in July.
From Entertainment Earth: 
Flame on! Johnny Storm suits up to command the heat as the scorching hot hero, Human Torch! With Marvel Legends Series 6-inch figures, kids and collectors alike can imagine their favorite heroes and villains preparing for epic battles. This Walgreens-exclusive 6-inch Human Torch figure features classic design, premium articulation, and includes flame effects, so kids and collectors alike can imagine the Human Torch turning up the heat. With the Marvel Legends Series, heroes and villains aren't just super – they're legendary.