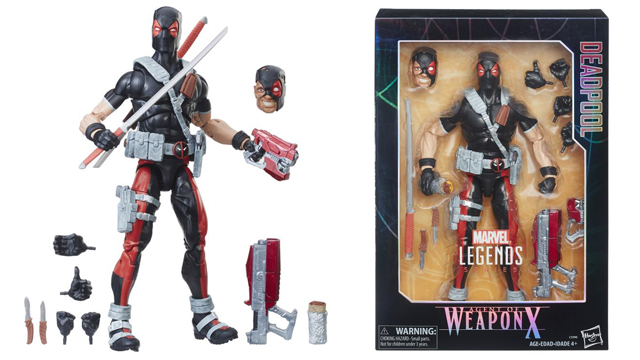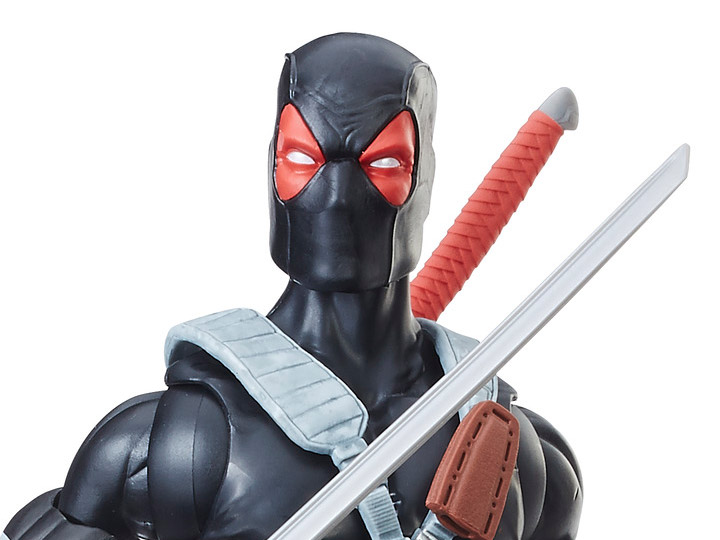 Marvel Legends is more than just 6 inch figures. The 6 inch scale definitely gets the majority of the attention, but 3 inch figures and 12 inch figures are also produced for the Marvel Legends line. The 12 inch figures feature the same level of detail as the 6 inch figures, but obviously on a much larger scale. The price point for the larger figures by Marvel Legends is much more affordable than some of the other big figures out there. This Hasbro Marvel legends 12 Inch X-Force Deadpool Figure is currently available to pre order from Entertainment Earth. The X-Force Deadpool features multiple accessories and is based on the character's appearance in the X-Force comics. Check out the X-Force Deadpool figure plus packaging below.
From Entertainment Earth: 
What a glorious day to be Deadpool! Firing off weapons, crushing villains, eating tacos, what more could a guy ask for? Probably his own action figure, but that would never… what's this? Deadpool just got his own 12-inch Marvel Legends Deadpool figure. That's right – step aside, "other" heroes, it's Deadpool time. Featuring 30-plus points of articulation, detailed styling, and 14 accessories including a tiny burrito, this Deadpool figure is a pretty big deal. Elevate any Marvel Legends collection to maximum effort with this 12-inch Deadpool figure from the Marvel Legends collection. Additional figures sold separately. Unicorn not included. Includes figure and 14 accessories.