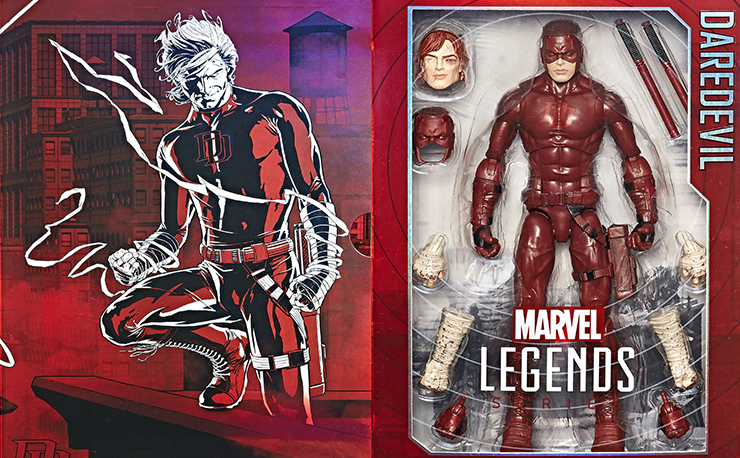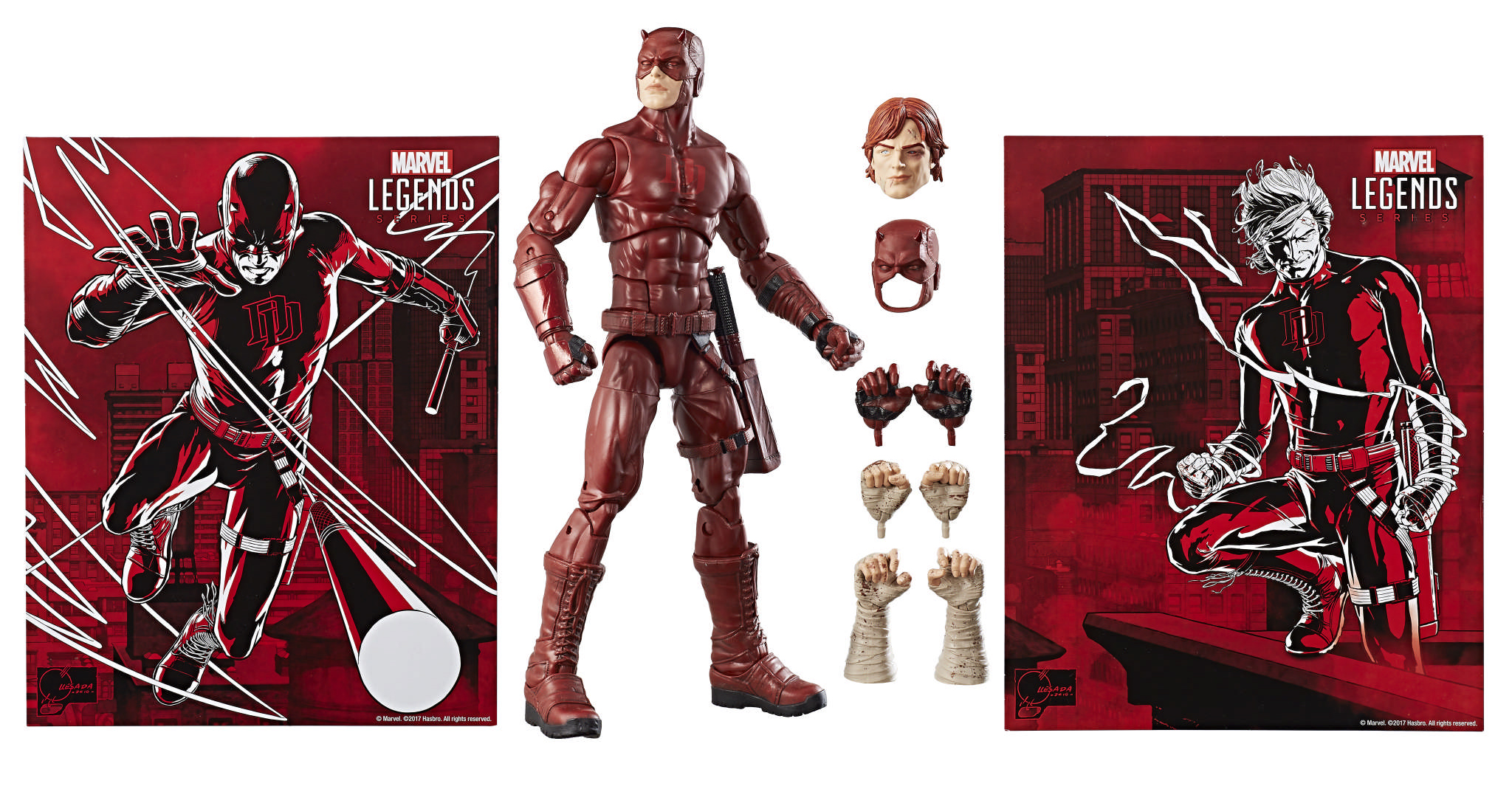 While most of the public look to the Netflix costume as the only one they recognize for the Daredevil character, longtime fans know that there would be no Netflix show (or black and red costume) without DD's red tights from the comics. Marvel Legends is finally ready to pay tribute to Matt Murdock and his superhero alter-ego with an incredible exclusive San Diego Comic-Con figure of the comic book version of the Devil of Hell's Kitchen.
This 12" figure based on the classic look of the character features numerous points of articulation, several swappable hands including some taped fists, a pair of DD's famous billy clubs and an alternate maskless face to show off blind lawyer Matt Murdock without the cowl on. And speaking of the cowl, this figure also comes with a separate mask so you can pose him as if he's contemplating if being Daredevil is really worth it while staring outside a rainy window. As an added cool little bonus, the packaging not only features original artwork by Joe Quesada, but also features braille on the back as a nod to the character and his blindness.
Available only at this year's San Diego Comic-Con, Hasbro will be releasing a limited amount of them on their online shop when the event is over, so make sure to check back with AFD frequently if you don't want to miss out.