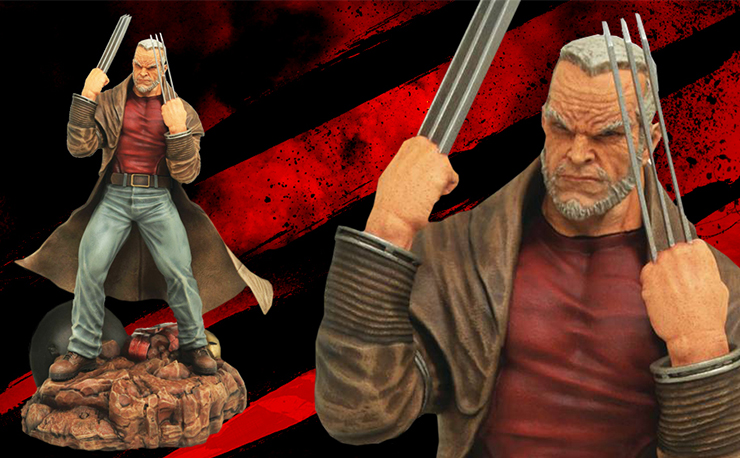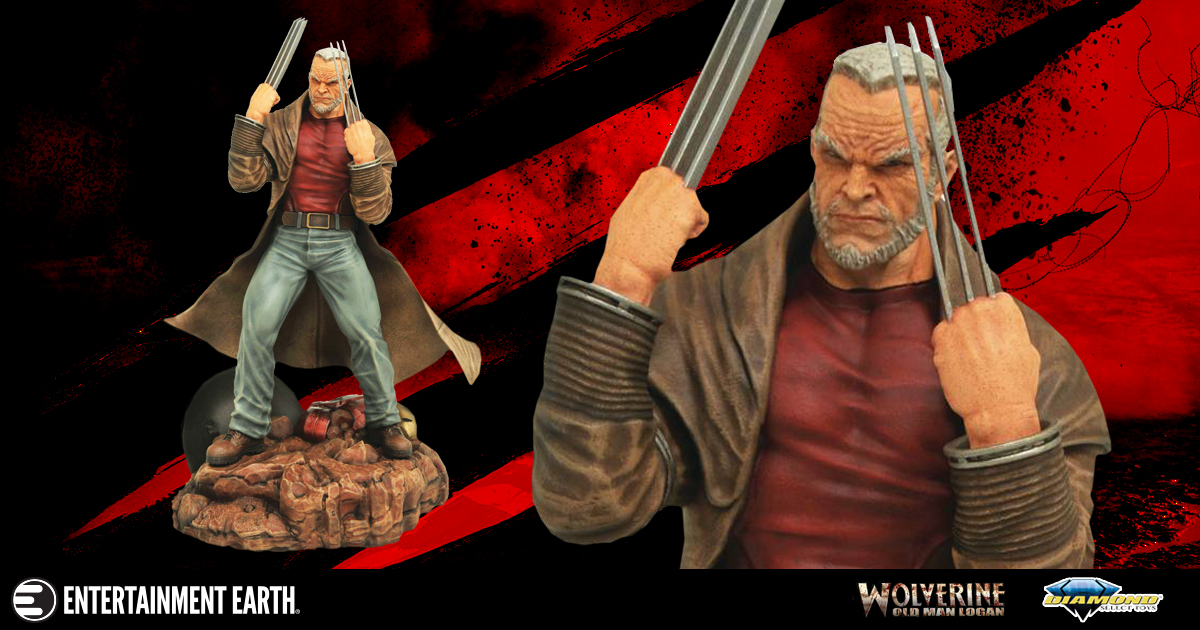 Wolverine fever is at an all-time high with Logan ready to hit the big screen, and while there isn't a whole lot of film related merchandise available (yet), this Old Man Logan statue that pays tribute to the story which inspired the movie is exactly what Wolvie fans need.
Featuring Wolverine from an alternate reality where he's vowed to never to pop his claws again, this 9" PVC statue by Diamond Select Toys depicts Old Man Logan betraying that oath while standing on rubble that features Captain America's shield and a part of Iron Man's famous armor.
You can pre-order this statue right now for only $39.99 at Entertainment Earth with a July 2017 delivery.