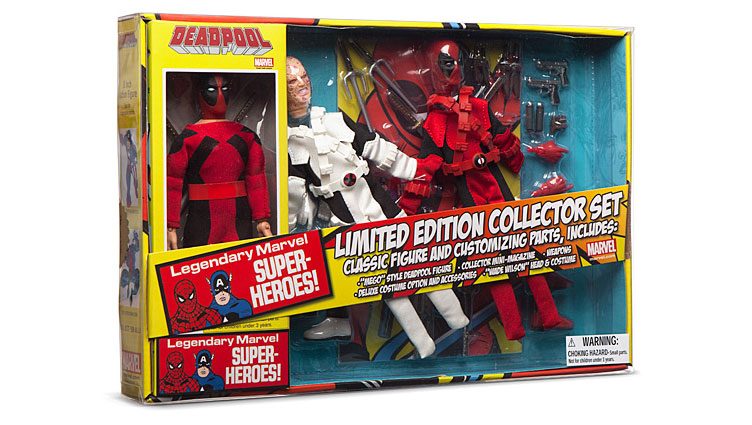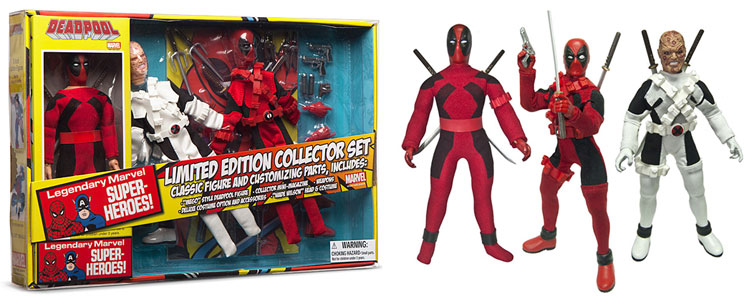 Now that Deadpool is one of today's most popular superheroes thanks to a blockbuster movie, here's your chance to add the Merc with a Mouth to your collection in classic Mego-style with this limited edition Marvel Deadpool Retro Action Figure Set.
Imagine if Deadpool existed in the 1970s and they dropped an action figure in retro "Mego" form complete with removable costume and all that good stuff? That's what we've got here. Standing 8-inches tall and fully equipped with all kinds of weaponry, this limited edition Deadpool collector set reimagines the witty warrior as a legendary marvel superhero with three different outfits and two different heads to switch things up. Accessories (i.e. kick-ass weapons) include two handguns, two sai, two machine guns, four knives and four katanas so you can slice, dice and blow things up in signature Deadpool style.
Need it? Click here to buy the Limited Edition Marvel Deadpool Retro Action Figure Set.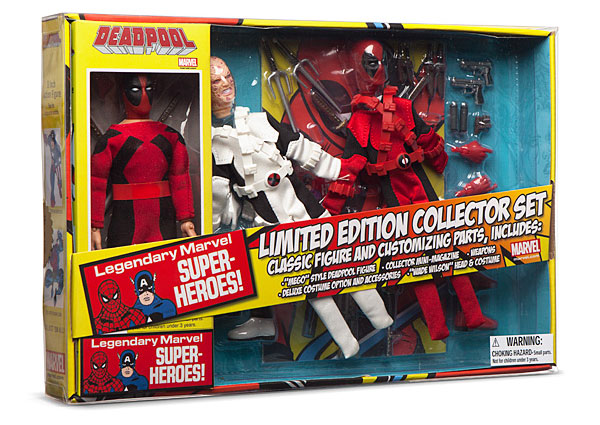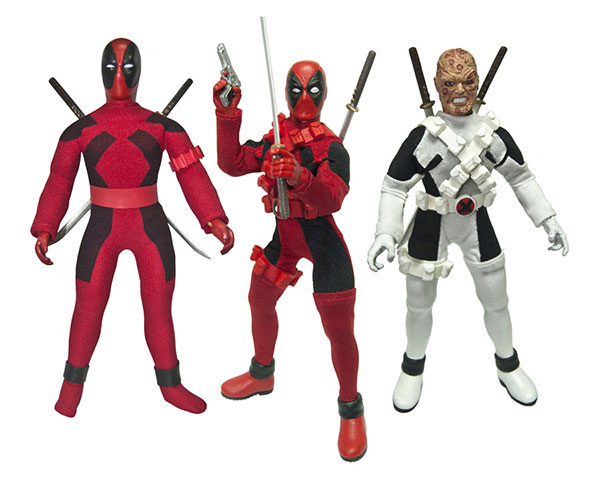 Click here to buy the Marvel Deadpool 8-Inch Retro Action Figure Set.