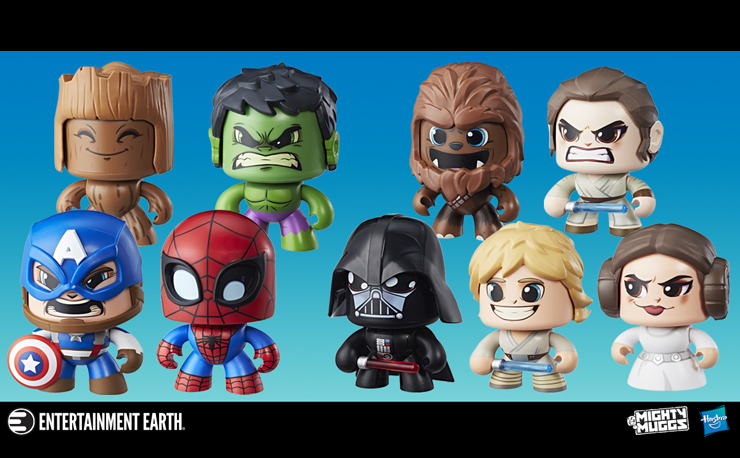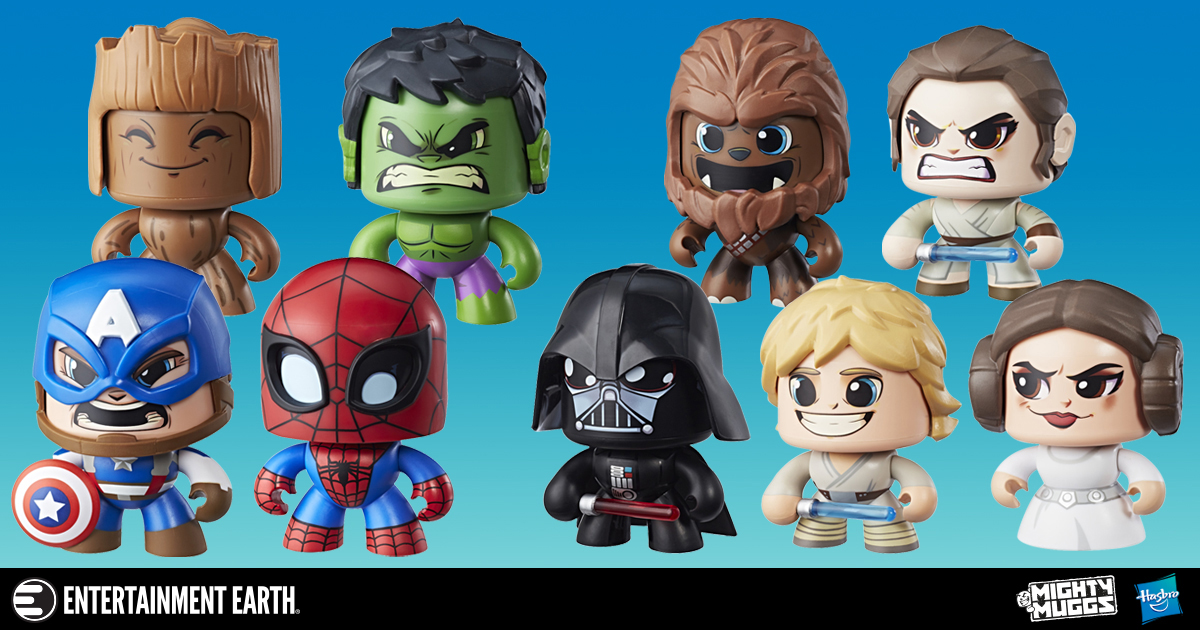 Before Funko and other vinyl figure brands brought the cuteness to collectible figures, Hasbro's Mighty Muggs were mean mugging their way into the hearts of collectors, with cuddly versions of superheroes from Marvel, Star Wars, Transformers, Indiana Jones, and G.I. Joe.
Unfortunately Mighty Muggs eventually disappeared from store shelves, but with the current vinyl figure craze going stronger than ever, Hasbro has brought back the collectible figure line, starting with these Star Wars and Marvel wave 1 sets. As good as ever with a few of your favorite heroes and villains to start, the new and improved Mighty Muggs have even been updated with interchangeable facial expressions that switch easily by simply tapping down on the head.
While 2018 will see approximately 50 Mighty Muggs figures release, to kicks things off we have Luke Skywalker, Princess Leia, Darth Vader, Kylo Ren, Rey, and Chewbacca from the Star Wars set, and Captain America, Spider-Man, Black Widow, Hulk, and Groot from the Marvel universe. Dropping this month, you can grab both Marvel and Star Wars Mighty Muggs sets at Entertainment Earth through the links below.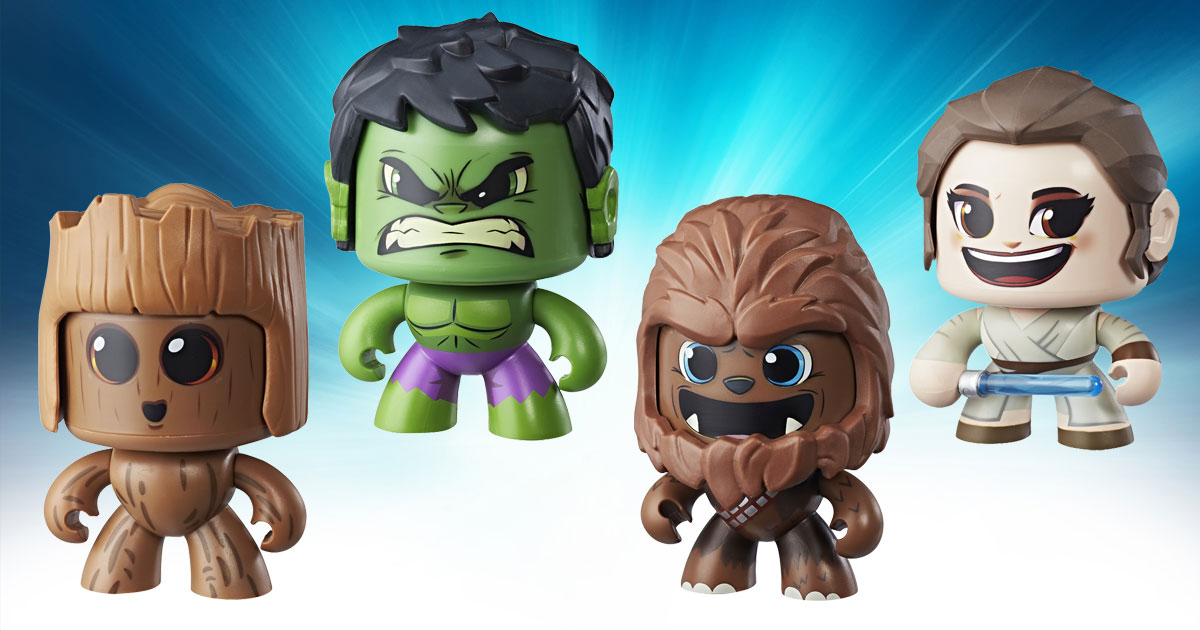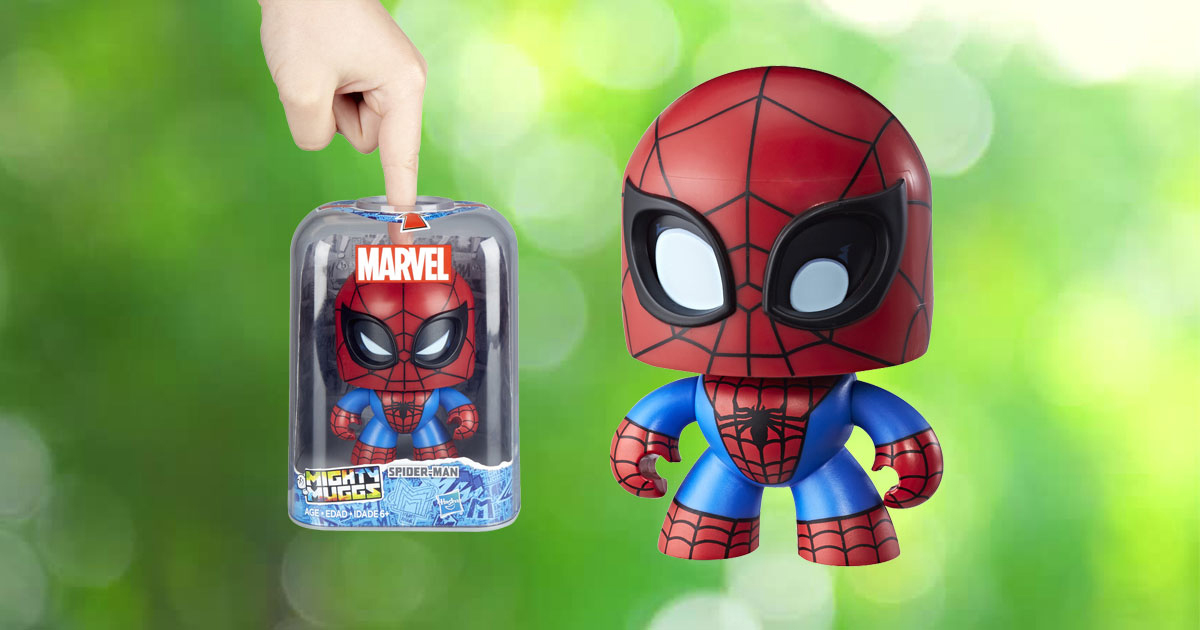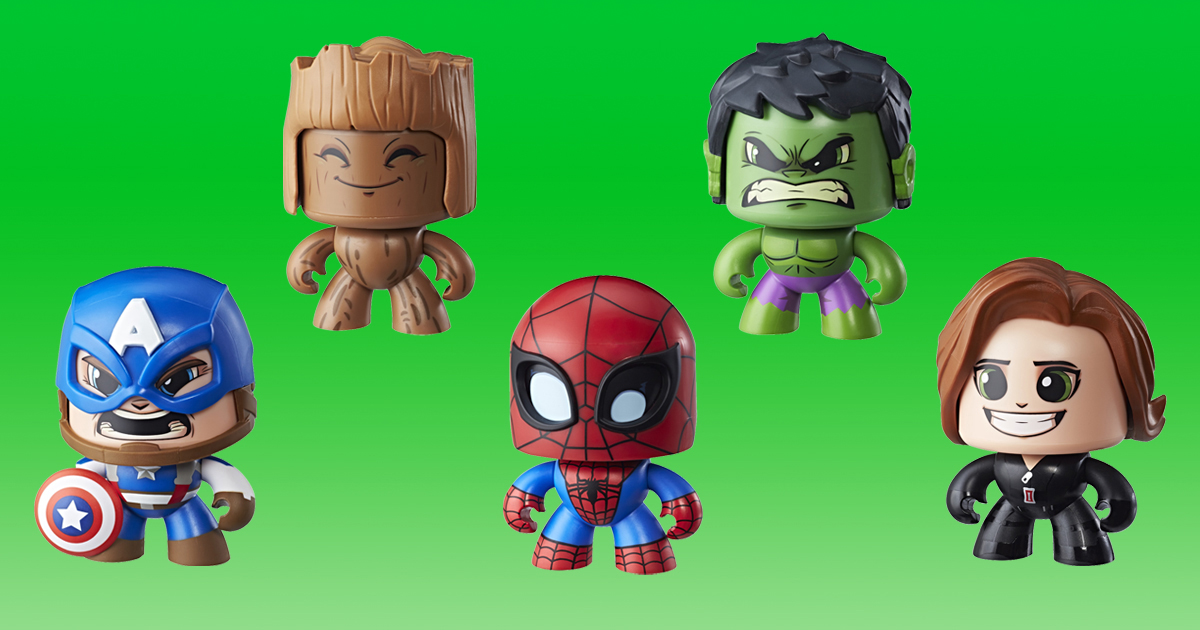 Marvel Mighty Muggs Action Figures (Wave 1) – BUY NOW
---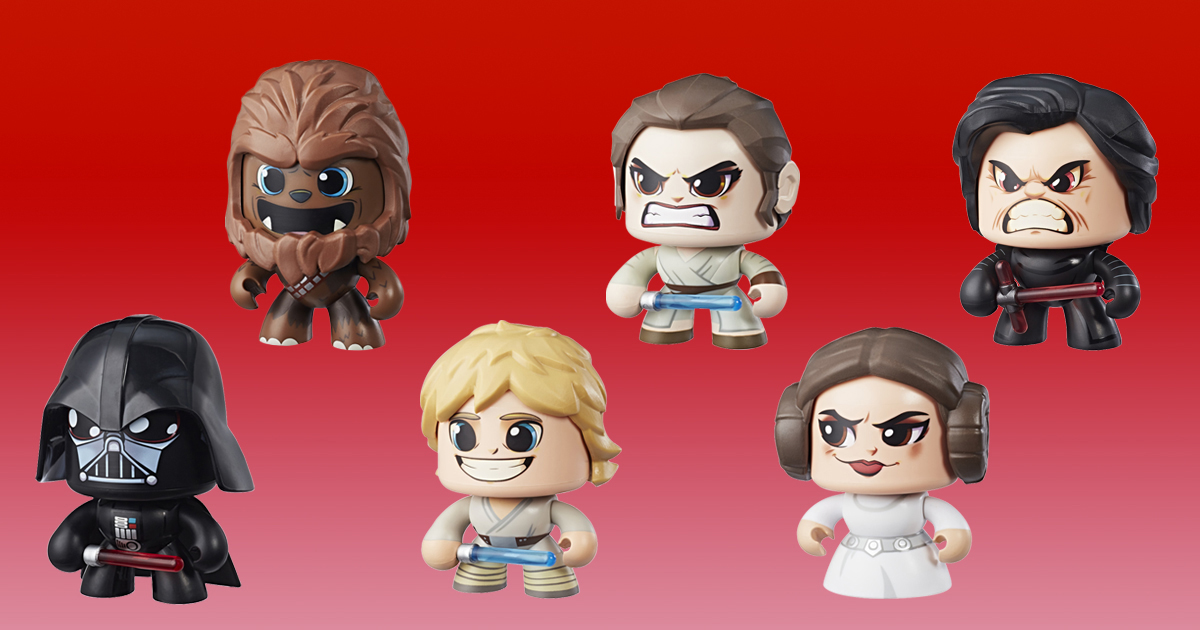 Star Wars Mighty Muggs Action Figures (Wave 1) – BUY NOW